The Rapid Relief Team Delivers Food Boxes to Those in Need During a Global Crisis
12
weeks to deliver web and mobile app
>4,000
food boxes delivered
When the Rapid Relief Team (RRT) set out to provide RRT Food Boxes during the COVID-19 pandemic, it had no idea how quickly the virus would spread—or the strain it would put on its processes.
Working with OutSystems, RRT developed two applications in just 12 weeks, ensuring it could scale to meet demand in an unprecedented and unpredictable situation.
Case Management

Field Service Optimization

Mobile Applications

Operational Efficiency

Web Apps & Portals

Challenge
A Helping Hand During a Global Crisis
Run by volunteers from the Plymouth Brethren Christian Church (PBCC), the Rapid Relief Team (RRT) delivers hope and relief to people across the globe.
With over 14,500 volunteers globally, RRT adapts its benevolent services to meet the current need at hand. Whether it be fire, flood, or, most recently, a global pandemic, RRT steps in to bring hope and help to people in need. When it came to the COVID crisis, that relief was RRT Food Boxes delivered to people in Australia, New Zealand, America, the Caribbean, and Europe.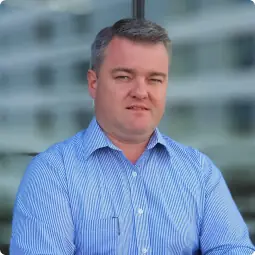 "Accessing the essentials needed to live can be a daily challenge for many people across the globe," says Dan Alderton, National Operations Manager of the Rapid Relief Team. "As the severity of the COVID pandemic came to light, RRT jumped into action to ensure people in isolation or without income didn't go hungry."
However, fulfilling RRT Food Box requests, finding volunteers to complete the deliveries in a timely manner, and keeping funding partners up to date with progress became a time-consuming and challenging task. RRT knew it needed all the help it could get to meet demand in an efficient, streamlined way.
Why RRT chose OutSystems:
Speed-up development and improve agility

Deliver web and mobile applications

Deliver field service apps
Solution
Up and Running in 12 Weeks
RRT turned to sister company UBT to see how technology could assist with the challenge at hand. Its goal was to streamline the support service in the backend while ensuring a professional, sleek operation on the front end for funding partners, volunteers, and recipients.
"When RRT began delivering RRT Food Boxes to people impacted by COVID restrictions, they knew pretty quickly that they couldn't scale the service at the same pace the virus was spreading," says Mark McWilliams, Global Technology Director at UBT. "It was clear this wasn't going to work long-term, and they needed a new solution, fast."
Agility was the key in this situation. RRT needed web and mobile applications quickly. As Mark was familiar with OutSystems, he knew that its rapid, visual approach to development could speed this project along.
As this was UBT's first project, OutSystems brought in PhoenixDX, an OutSystems Delivery Partner, to speed-up delivery. Together, the RRT, UBT, and PhoenixDX team delivered a state-of-the-art web portal and mobile application in just 12 weeks. Now the RRT Food Box program was ready to scale, with a built for purpose system that streamlined operations.
The web portal allocates support requests to a queue and sends that information to drivers nearby via a field service mobile application. Drivers can then access all the details they need to accept each delivery, including GPS guidance with in-app directions to the recipient's house. Once there, they can also use the app to prove delivery with an uploaded photo.

Importantly, the application enables RRT to track performance in real-time to keep all stakeholders informed of progress. The application has saved RRT time and resources compared to its previous manual system. And, it has enhanced the volunteers' experience too.

PhoenixDX is an award-winning OutSystems partner, specialising in custom application development and digital products. Awarded OutSystems APAC Customer Success of the Year 2018 and 2019 and Partner...
Learn more about PhoenixDX
Results
Thousands of Food Boxes Where They're Needed Most
With the new platform built on OutSystems, RRT now has the agility and visibility needed to tackle the continuing pandemic.
"We now have an operation ready to scale, which means we can deliver thousands of RRT Food Boxes when and wherever people need them most," says Alderton.