Takeda Pharmaceuticals Modernizes Critical Research Core System
Innovation Awards
Winner 2021
Takeda Pharmaceuticals is a global, values-based, R&D-driven biopharmaceutical leader. The company's research scientists relied on a legacy system to request chemical compounds from outsourced manufacturers. But the system's underlying technology had reached end-of-life. Takeda used OutSystems to rebuild its outsourced compound synthesis solution. The new application was built in just four months and has improved collaboration, efficiency, transparency, and compliance.
App Modernization

Web Apps & Portals
Challenge
How to Quickly Modernize a Crucial Core System That Has Reached End-of-Life?
With an innovation-driven approach to research and development (R&D), Takeda is a global, values-based, biopharmaceutical innovation leader, developing new drugs and vaccines at its research centers in Asia, Europe, and North America.
Why Takeda chose OutSystems:
Speed-up development and improve agility

Deliver web applications and portals

Improve UX
Solution
Experienced Application Developers Select OutSystems Low-code Platform
Takeda had considerable experience developing custom applications, and the team evaluated several development platforms before choosing OutSystems as its low-code development platform.
The company worked with OutSystems delivery partner Do iT Lean to accelerate application development significantly. The combined team delivered the new solution in just four months.
Results
Takeda Delivers a Highly Collaborative and Automated Solution in Four Months
Takeda's modernized core system has numerous user-friendly capabilities, including:
Document uploads and approvals
A dynamic dashboard that restricts internal sensitive information to authorized users
The ability to work with visualized chemical structures
Comprehensive integration with Takeda's systems
Simple Excel data exports.
Thanks to the powerful integration capabilities provided by OutSystems, the new platform even automatically checks new chemical structures with a government-approved database, helping eliminate the risk of using banned compounds.
A unified communications dashboard for internal and external stakeholders helps to eliminate unstructured and inefficient email communication.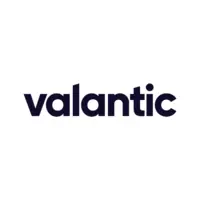 Partner
Do iT Lean - a valantic company
Do iT Lean - a valantic company is a services organization dedicated to building web and mobile applications using OutSystems low-code platform. We are experts in agile delivery and believe in...
Learn more about Do iT Lean - a valantic company
With an enhanced focus on R&D and quick access to the company's outsourced partners, Takeda Pharmaceuticals has created a highly collaborative and automated environment. The new application is now used by hundreds of professionals—providing greater transparency and significant cost reductions.