STEMCELL Accelerates App Dev with Reusable Modules and Templates
6
developers and 3 interns
Faced with a backlog of seventeen aging hard to maintain applications, STEMCELL went in search of a faster, less resource-intensive way to build apps. A consistent development approach would eliminate technical silos between developers and make their IT function much more efficient.
Having selected OutSystems in 2017, STEMCELL's application development team has gone from strength to strength, eliminating their backlog and putting their computer science interns to great use.
Legacy Modernization

Operational Efficiency

Workplace Innovation

Challenge
IT to Help Scientists Help Scientists
STEMCELL Technologies—a global biotechnology company—develops cell culture media, cell isolation tools, and scientific services that are used by life science researchers working in the cell therapy, immunology, cancer research, and regenerative medicine fields. Founded 25 years ago, STEMCELL describes itself as a company of over 1,700 scientists helping scientists.
But, after twenty-plus years of rapid growth, STEMCELL's IT team found that it was spending too much of its time supporting applications that were past their best. "Our mission is to support our scientists with what they need," explains Beatriz Clarke, STEMCELL's applications development manager. "We're a biotech firm, not an IT company, so we cannot justify a huge IT function. And, it's hard to hire developers in the Vancouver area, Canada's equivalent to Silicon Valley."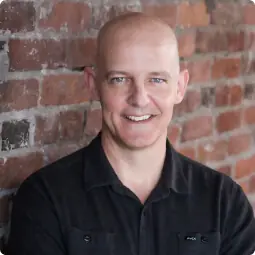 The wide range of technology that had been used by the app dev team created additional problems. "We had a backlog of seventeen applications developed using different technologies, including Access, Java, and Visual Basic. So, our team was severely siloed. Often, when support tickets came through, only one specialist could work the case."
STEMCELL's four-strong application development team went in search of a faster and consistent way to build modern, integrated applications.
That search brought them to OutSystems, amongst several other application development platforms. "What immediately impressed us about OutSystems was the advantages of a large and active user community where we could get questions answered," says Beatriz. "We identified the OutSystems Forge as a strength, where we could find pre-built connectors and modules that would save us reinventing the wheel."
Additionally, the OutSystems free, comprehensive elearning, and videos helped Beatriz's team through the software evaluation and gave them even more confidence that OutSystems was the best fit for STEMCELL.
Why STEMCELL chose OutSystems:
Architecture for improved reuse

OutSystems Forge pre-built connectors, modules, apps

Large user community
Solution
Establishing STEMCELL's Application Development Principles— Consistency and Reuse
STEMCELL started working with OutSystems in late 2017. A big part of the justification for OutSystems was to achieve a consistent approach to application development that would unite developers and make them more interchangeable.
"We invested in customer success services from OutSystems. The initial advice on establishing an architecture that would maximize reuse has paid back many times over," said Beatriz.
"During the first three months, we focused on skills transfer, standards, and architecture. We created a template app that we could use as a starting point for all other apps. And ever since then, we've continually improved it. This gives us a tremendous head start for any new app we need to create."
Since 2017 the development team has gone from strength to strength. And each year STEMCELL provides internships for two computer science undergraduates to bolster the team.
"With OutSystems, our interns have delivered lots of value," explains Beatriz. "As soon as they join, they take the two-week self-study course. From that point on, they're able to create amazing apps."
Results
OutSystems Proves a Silo-Buster
Having adopted OutSystems, STEMCELL now has the consistent way to develop apps that they craved for. Now every one of the developers is interchangeable. They've eliminated the specialism silos that made supporting their app portfolio so difficult and expensive.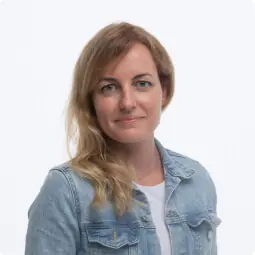 During the past year, STEMCELL replaced its legacy ERP system with SAP. Thanks to the speed of low-code development, Beatriz's team has been able to take these changes in their stride. Today they have ten applications in production and another four soon to be released.
"Before OutSystems, development was slow, and reuse was unheard of. Now, every app we build starts from a common foundation. And almost every app we build incorporates a couple of modules, connectors, or UI components from the OutSystems Forge. So, our team never feels like it is reinventing the wheel, and we can focus much more on delivering what our users require."
Beatriz also says that her development manager role has been made easier, since adopting OutSystems.
"Now everyone is on OutSystems, so vacation cover is no longer a problem. Collaboration is so much better—in our team meetings, we exchange ideas and share new tricks. We can share modules on the same technology."
STEMCELL's "My Status" COVID-19 Staff Safety App
Reuse and high-speed development recently helped STEMCELL respond quickly to the COVID-19 crisis. Having implemented a work-from-home policy for the majority of its global staff, STEMCELL needed a way to monitor the health, availability, and location of all employees on a daily basis.
The requirement was handed to STEMCELL's small application development team late one afternoon. One of STEMCELL's developers took on the challenge and said he'd work on it overnight. By the morning, the new app was finished and ready to go into production. More details on this story here.
"Our management was completely blown away that we could develop this in one night, and users find it easy to use," she explains. "From a safety perspective, it has helped us reinforce the precautions our employees need to take, and the daily check-ins and equipment loans give staff the confidence that STEMCELL has their back."
"The My Status app is just one of many successes that we've scored with OutSystems," says John Lilleyman, CIO at STEMCELL. "OutSystems has helped us transform the way IT delivers value to the business. We're more agile, at least three times faster, and we've greatly enhanced collaboration and trust between the business and IT. We deliver solutions the business needs in days and weeks, globally."