Mobility requirements are soaring but skills gap, integration, and backlogs remain barriers to acceleration
OutSystems today published its fourth annual research report on the state of application development and the challenges associated with it. Application Development in the Age of Digital Transformation, Low-Code Platforms and Citizen Developers unveils detailed survey results from over 3,200 IT professionals from 40 countries and 28 industries. 
"Our 2017 survey clearly shows that many IT professionals are at a crisis point when it comes to digital transformation and application development," said Steve Rotter, CMO for OutSystems. "Project backlogs are growing, there are more systems to integrate with, the demands for mobile and IoT are increasing, and the scarcity of skilled developers are top concerns."
The new research report provides deep insights from IT managers, enterprise architects, and developers addressing a wide range of issues. Digital transformation is creating new IT challenges at every organizational level. This OutSystems report takes a closer look at the most critical issues and how they're being addressed, as to avoid missed market opportunity and lost revenue.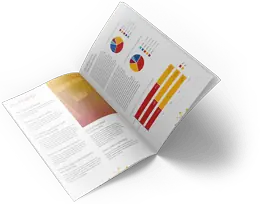 Seven key findings that impact every IT professional from the CTO to front line developers:
Huge backlogs slow productivity. Well over half of IT professionals (62 percent) reported having a backlog of mobile apps, some with more than 10 apps waiting to be developed.
The skills gap is hampering growth. Although 88 percent of respondents said that mobile functionality is either a requirement or very important, 37 percent of organizations reported facing a shortage of mobile developers and 44 percent reported a knowledge gap in the skills needed to undertake mobile.
Development times are excessively long. More than three quarters (76 percent) of IT professionals said it takes more than three months, on average, to develop a mobile app. For 11 percent of respondents, the time required stretches out to over a year. Not surprisingly, this is leading to considerable dissatisfaction, with nearly half (44 percent) of respondents saying that they're not happy with the current velocity of their application development team.
Barriers to success are overwhelming. IT managers face all kinds of challenges when it comes to mobile development. Time and budget constraints were the biggest cited, followed by a gap in skills, an onslaught of competing priorities, and a shortage of mobile developers.
Mobility requirements are soaring. Mobility was the most common business requirement for apps, up from sixth place in our 2015 survey. In addition, 88 percent of respondents noted that it was either a requirement or very important to incorporate mobile functionality into their current and future applications.
Experimentation is on the rise. Organizations are focused on finding the right technical approach to building their apps, which has led to significant experimentation. In fact, 43 percent of IT professionals said they're either using, or considering using, low-code or no-code platforms to support their IT strategy. The same percentage also said that their organization is enabling citizen developers to take advantage of this technology.
Low-code is growing. Companies that have adopted low-code development platforms are seeing improvements in terms of faster mobile app development times and are less reliant on third parties for delivery.
To download a copy of the full report, click here.
About OutSystems
Thousands of customers worldwide trust OutSystems, the number one low-code platform for rapid application development. Engineers with an obsessive attention to detail crafted every aspect of the OutSystems to help organizations build enterprise-grade apps and transform their business faster. OutSystems is the only solution that combines the power of low-code development with advanced mobile capabilities, enabling visual development of entire application portfolios that easily integrate with existing systems. Visit us at www.outsystems.com, or follow us on Twitter @OutSystems or LinkedIn at www.linkedin.com/company/outsystems.
Content you can't miss
How to Leverage PWAs for Fast and Easy Digital Customer Onboarding
October 20 • Virtual Event
Demo: See What High-Performance Low-Code Looks Like
See how you can develop, modify, and update serious applications with the OutSystems high-performance low-code development platform.
Demo: See What High-Performance Low-Code Looks Like
See how you can develop, modify, and update serious applications with the OutSystems high-performance low-code development platform.
Journalists and analysts can contact us directly at pr@outsystems.com