OutSystems today unveiled its new Global Partner Program, which connects systems integrators, technology consultants, and resellers with its industry-leading low-code development platform. This new alliance program builds on the current OutSystems partner program and now serves both global and regional partners. In the past 12 months, OutSystems saw a 51 percent increase in contributing partners and a 78 percent increase in revenue generated from partners.
OutSystems has been recognized as a low-code leader for both general-purpose low-code development and mobile low-code development. Most recently, OutSystems was named a Leader in The Forrester WaveTM: Low-Code Development Platforms.
The OutSystems Global Partner Program gives members access to global sales, marketing and technical resources across OutSystems. This includes training and enablement, marketing content and assets, competitive intelligence reports, OutSystems certification, developer sandboxes, deal registration and additional benefits based upon contribution level. The program brings best-in-class regional practices to the world's leading technology experts, unlocking new opportunities for digital transformation.
"With the launch of the OutSystems Global Partner Program, we are providing alliance members with expanded access to OutSystems tools, technologies and domain expertise," said Bob Wilson, VP of Global Channels and Alliances, OutSystems. "The new partner program is also designed to take us to the size and scale required to truly drive digital transformation, by certifying thousands of developers, implementers and consultants to give OutSystems the largest ecosystem of qualified technical capacity. We are excited to work closely with some of the most forward-thinking companies in technology to unlock unprecedented value for our customers."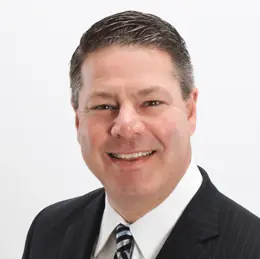 As part of the OutSystems Global Partner Program, OutSystems also unveils new collaborations with Cognizant, Deloitte, Persistent Systems, Carahsoft Technology Corp., Transnational E-Business Solutions, Inc., L&T InfoTech, PwC, CapGemini and KPMG.
Cognizant and OutSystems are partnering to help mutual clients re-platform and modernize their infrastructure to achieve greater productivity gains from their application development cycles. Certified Cognizant developers, utilizing OutSystems platform and low-code approach as a principle, are helping clients accelerate their digital transformations.
Deloitte continues their partnership with OutSystems to free customers from the bimodal IT trap. Using OutSystems to replace customers' legacy systems over time, Deloitte is providing extended solutions as they help customers move to more agile architectures. "Clients are moving to more agile models because they need to make their legacy system more responsive to constant change and evolution," says Rui P. Vaz, Partner with Deloitte Consultores. "The era of 'monolithic' legacy core systems is over." For modernization projects, from B2B applications that extend existing ERPs, to B2C projects for custom-made apps, Deloitte is partnering with OutSystems to lead the market toward digital transformation.
Persistent Systems is partnering with OutSystems for their digital and continuous transformation projects. "Across industries, our clients need the ability to capitalize their data and be future-proof," explains Jacque White, Chief Customer Officer at Persistent Systems. "With low-code, we can rapidly design, develop, and deploy solutions that give our clients an immediate competitive advantage."
Carahsoft serves as OutSystems' master government aggregator, supporting OutSystems' public sector channel partners and driving demand for the company's solutions throughout federal and state and local governments. "When we look at the digital transformation challenges facing the government today, from federal agencies to state and local organizations, we consistently see the need for agile strategies that will realize results fast," explains Michael Shrader, Vice President of Innovative and Intelligence Solutions at Carahsoft. "Our partnership with OutSystems gives us and our reseller ecosystem the ability to be nimble and increasingly digital."
Transnational E-Business provides leading logistics and technology projects in south east asia. "Investing in OutSystems as a platform has allowed our organization to accelerate our initiatives towards digital transformation," explains Renvi R. Martinez, President and General Manager of Transnational E-Business Solutions, Inc. "We're leveraging the OutSystems platform to identify new enterprise opportunities across the continent, where low-code gives us an advantage amongst both local and global organizations."
L&T Infotech (LTI) is collaborating with OutSystems for global IT projects, with a relationship aimed at driving business value for mutual customers. "Our clients are looking at us to create rich experiences, transform processes and build new businesses and as the low-code leader, we believe the partnership with OutSystems will help us partner with our clients in their digital transformation efforts," says Rohit Kedia , Chief Business Officer, Manufacturing and ERP Services, Americas, LTI.
PwC has built an OutSystems competence center in Portugal to serve both European and American projects. By building a central team of certified developers, PwC can easily use the OutSystems platform for digital transformation projects around the world. "We're embracing low-code for both new business opportunities and for new projects within existing accounts," explained Miguel Pinto, Advisory Director of PwC Portugal. "The speed of development and delivery is unmatched, and without any compromise on the quality of the enterprise applications."
CapGemini continues to focus on IT innovation and Digital Transformation as a means to enable their clients business growth. "With OutSystems, we're able to build proof of concept web based and mobile native sound applications across different sectors of business activities like financial services, manufacturing and life sciences. By building them quickly, and designing them to scale from the start, we're able to demonstrate a nuanced understanding of both the challenges and opportunities our clients face," explains Luís Batista, Principal at Capgemini. "OutSystems is the ideal partner for the agile project development we practice."
KPMG and OutSystems are aligning digital transformation efforts in highly regulated industries, including banking and telecommunications. "By combining our respective domain expertise in complex industry verticals with the agility that OutSystems enables, we believe we can achieve a competitive advantage," explains Rui Gomes, Partner from KPMG. "We believe KPMG professionals can deliver enterprise applications to some of the most highly regulated industries, and OutSystems can improve time to market and flexibility in adjusting to changing market conditions"
About OutSystems
Thousands of customers worldwide trust OutSystems, the number one low-code platform for application development. Engineers with an obsessive attention to detail crafted every aspect of the OutSystems platform to help organizations build enterprise-grade apps and transform their business faster. With OutSystems, you visually develop your entire application, easily integrate with existing systems, and add your own custom code when you need it. Visit us at www.outsystems.com, or follow us on Twitter @OutSystems or LinkedIn at www.linkedin.com/company/outsystems.
Content you can't miss
Consider Intelligent Automation from OutSystems and AWS
Get more from your business process automation efforts.
Forum & Community Discussions | OutSystems
Find solutions, share knowledge, and get answers from OutSystems MVPs, experts, and the developer community. Ask your question & get a response quickly!
BaseLinked | OutSystems
A new digital HR experience for a new way of working. With over 25 years of HR technology and systems integration experience, we've been where you are now. One of the biggest failure points we've seen in digital HR transformations is the disconnect between HR and IT. In a market saturated with HR technology solutions, our approach is simple. We combine cutting-edge technologies with extensive HR industry experience to provide agile HR solutions that support a connected and empowered workforce now and into the future.
Journalists and analysts can contact us directly at pr@outsystems.com