OutSystems 10 Is the First Solution to Combine the Speed of a Low-Code Platform with Advanced Mobile App Development
OutSystems today announced the availability of OutSystems 10, the first low-code application development platform with advanced capabilities for enterprise mobile applications. With OutSystems 10, regular developers can now build the type of secure and scalable apps that, until today, have only been achievable by highly skilled software engineers.
OutSystems 10 addresses two huge problems enterprises face with their mobile app strategy: the relentless demand to stay competitive by bringing new mobile solutions to the market and the scarcity of mobile development skills needed to build enterprise-grade, cross-platform apps.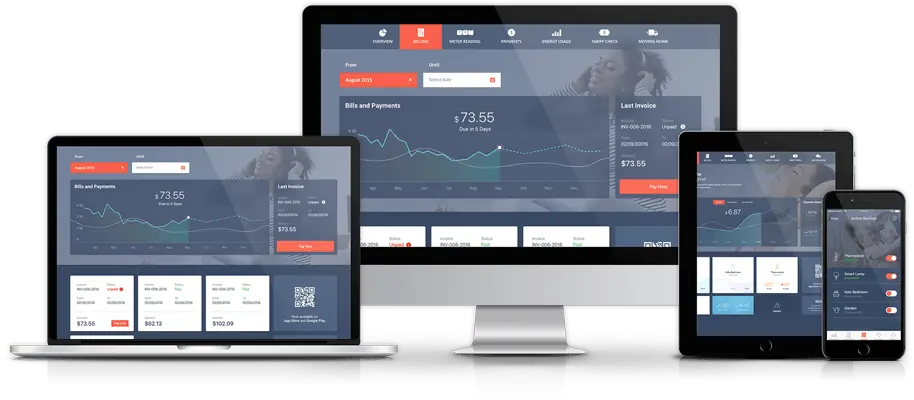 The latest release from OutSystems extends the platform's comprehensive application development capabilities for on-premises and cloud-based environments. OutSystems 10 introduces seven new capabilities that dramatically accelerate the time to build full-featured, enterprise-grade mobile apps.
Visually drag and drop all the components of mobile apps: user interface, backend integrations, business logic, and more.
Build once - run anywhere, with a single code base that can be deployed on iOS and Android platforms.
Create high-performance user experiences with smooth, sub-80 millisecond response times. OutSystems 10 includes an extensive library of optimized, beautiful UX widgets and the ability to add custom code with pixel-perfect control.
Incorporate native device capabilities and sensors without writing any code: cameras, touch ID, motion, and more. Drag and drop sensor functionality into models to create immersive user experiences.
Build sophisticated and secure offline experiences with on-device business logic without having to worry about the underlying plumbing. Support any offline scenario from simple offline data caching to the most complex offline data access and synchronization.
Simplify deployment with time-saving features: test apps instantly on any device, package apps for the app store with a single click, and update apps automatically over the network.
Reduce the backlog for mobile app development. Developers can go from zero to highly productive in just a few weeks.
According to Gartner, "Through 2018, market demand for mobile apps will grow at least five times faster than the internal IT capacity to deliver those apps."  Gartner also stated, "enterprises find it a challenge to rapidly develop, deploy and maintain mobile apps, as it is exceedingly difficult and costly to hire developers with good mobile skills." (Gartner Reports: "Market Share Analysis: Mobile App Development Platforms, Worldwide, 2015," published: 20 July 2016 and "The Enterprise App Explosion: Scaling One to 100 Mobile Apps," published 07 May 2015, respectively.)
"OutSystems 10 is a breakthrough release for us and the industry," stated Paulo Rosado, OutSystems CEO.  "Our customers have already been using our platform to fuel innovation with amazing web apps, portals, and core systems.  By adding advanced mobile capabilities, we're now the only low-code platform that can support the entire scope of digital transformation initiatives within the enterprise."
"Our business faces intense pressure to deal with digital transformation, and mobile is a requirement," said Goncalo Vilhena, CIO with a leading staffing agency in Portugal. "The native and offline capabilities available with OutSystems 10 unleash power for building mobile apps in a controlled and integrated environment. In the past, we had mobile apps delivered with different technology stacks and this ends up creating a maintenance headache. Further, the expectations for consumer-grade UX in our business are rising. OutSystems 10 bundles fast delivery, sustainability, and maintainability into one package while giving us the power to build mobile apps with great UX."
"Every aspect of OutSystems 10 was designed for velocity," said Miguel Lopes, VP of product management for OutSystems. "For example, creating a beautiful mobile user experience is usually difficult, but not anymore. We analyzed the most common user experience patterns and gestures from leading apps. We then crafted over 60 beautiful UX widgets that can quickly be added to an app with simple drag and drop development."
"The time saving features go way beyond building world-class user experiences," added Goncalo Borrega, head product management for OutSystems. "We tackled the ugliest problems that challenge development teams. Now things like secure offline, device-side logic, or adding a sensor to an app can be done with just a few clicks."
Companies participating in an early access program of OutSystems 10 this summer are already proving how fast the platform is by launching amazing new apps in just a few weeks.
"For applications today, mobile is a requirement and not just an add-on," said Steven Schmidt, enterprise collaboration manager at Logitech. "At Logitech, we wanted an application platform that would let us focus on mobility without adding extensive headcount or costs. Our current staff of developers participated in the OutSystems 10 Early Access Program and quickly generated native mobile business apps with offline data sync. We have not seen anything comparable in the other tools we evaluated."
"In our heavily regulated clinical trial industry, there are many requirements around mobile app development," said Piers Barrington, senior director of IT innovation with Q2 Solutions, a Quintiles and Quest joint venture. "The process of building our Mobile Sample Collection App with OutSystems 10 has been very smooth, providing a full-service platform for mobile application development."
"Banco BPI is strongly committed to address the new digital economy challenges by improving our customer experience across all channels," said Francisco Barbeira, CIO/CDO of Banco BPI. "We are using OutSystems 10 to develop new functionality in our Mobile Banking App, and our experience so far has shown improvements in all aspects of mobile application development. The new architecture provides a better user experience, improved application performance, and faster development cycles."  
"The need to rapidly deliver high quality mobile applications is driving digital transformation within our client base," said Diogo Henriques, manager at Deloitte Portugal. "With OutSystems 10, we were able to improve the speed to develop applications and prototypes for our customers, which is a distinguishing factor for Deloitte. Additionally, we have found it easy to publish on iOS and Android app stores, overcoming the traditional manual process, improving our time to market."
OutSystems 10 is available today. To see the platform in action or try it for free, visit OutSystems Platform.
Thousands of customers worldwide trust OutSystems, the number one low-code platform for rapid application development. Engineers with an obsessive attention to detail crafted every aspect of the OutSystems to help organizations build enterprise-grade apps and transform their business faster. OutSystems is the only solution that combines the power of low-code development with advanced mobile capabilities, enabling visual development of entire application portfolios that easily integrate with existing systems. Visit us at www.outsystems.com, or follow us on Twitter @OutSystems or LinkedIn.
Content you can't miss
How to Leverage PWAs for Fast and Easy Digital Customer Onboarding
October 20 • Virtual Event
Demo: See What High-Performance Low-Code Looks Like
See how you can develop, modify, and update serious applications with the OutSystems high-performance low-code development platform.
Demo: See What High-Performance Low-Code Looks Like
See how you can develop, modify, and update serious applications with the OutSystems high-performance low-code development platform.
Journalists and analysts can contact us directly at pr@outsystems.com