Architecture Dashboard
Monitor and remedy technical debt.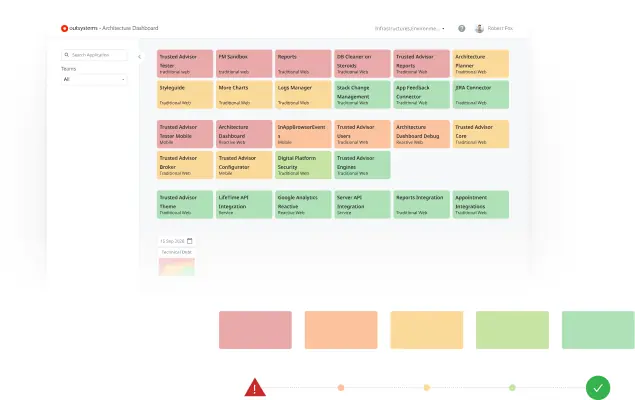 Effectively manage technical debt during every stage of development
Monitor technical debt across your app portfolios. Powered by AI, Architecture Dashboard allows IT leaders to visualize complex cross-portfolio architectures and identify problems while also helping developers follow best practices and avoid common pitfalls.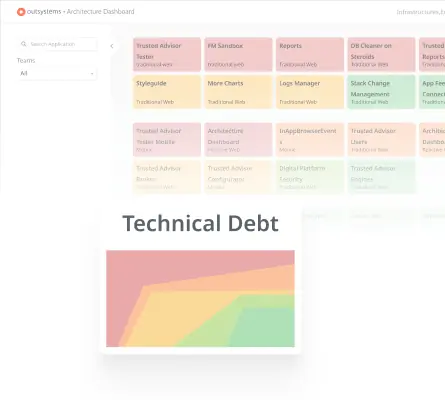 Visualize technical debt
With a heat map visualization of mild-to-severe problem areas generated by an AI engine, IT leaders can quickly identify problem areas and prioritize accordingly.
Learn from development best practices
Drill down into individual modules to view detailed reports on what best practices are being violated and their impact. Then, get AI-guided advice on how to fix them.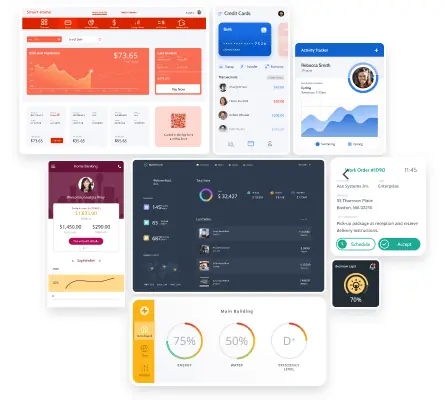 No more rewriting apps from scratch
AI technology ensures you manage technical debt from the start. When departmental apps evolve to become enterprise-wide solutions, nothing needs to be rewritten.