Webinar -

On-Demand
How High-Performance Low-Code Can Supercharge Application Delivery
Organizations and IT leaders are under pressure to deliver new digital products faster than ever. You need the ability to operate with speed and flexibility to build serious applications that solve your biggest business challenges.
High-performance low-code is an approach to business innovation through software that powers your teams to develop enterprise-grade applications that have serious impact on your business.
Join OutSystems and special guest Jason Bloomberg, leading IT industry analyst and Intellyx President, for an interactive discussion on how high-performance low-code can give you the productivity you need to continuously innovate for your business.
During this webinar, you will learn how to:
Effectively turn your innovations into software that impacts your business.
Flush the app backlog, unlock innovation, and deliver 5x more apps.
Overcome the talent shortage and realize instant augmentation of your existing team.
Gain new agility with high-performance low-code and realize 506% ROI and 5 months payback.
Speakers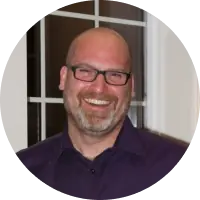 Barry Goffe
Senior Director
Platform Strategy
at OutSystems
Jason Bloomberg
President
at Intellyx