Webinar -

On-Demand
Choosing a Low-Code Vendor:
The Critical Capabilities You Must Consider in 2020
Watch Now
Thank you for registering to the webinar!
You will receive an email with all the event details.
Gartner predicts that by 2024, low-code application platforms (LCAPs) will be responsible for 65% of all application development activity. But, what is an LCAP and what is it used for? What are the LCAP "must-haves?" LCAPs provide rapid application delivery of enterprise applications by automating time-consuming and costly development processes. Because fewer skills are needed, business and IT can collaborate on innovative software that solves business problems.
With over 200 low-code vendors in the market to choose from, finding one that meets your needs can seem overwhelming. To address this issue, in its LCAP Magic Quadrant and Critical Capabilities reports, Gartner evaluates 18 enterprise LCAP vendors and lists nine critical capabilities LCAPs must have to meet enterprise needs.
In this webinar, we'll focus on enterprise low-code technology trends and vision for 2020. We'll be sitting down with Karel Nouwen, Senior IT Director, Digital Business & Digital Health at Medtronic to talk about user experience, integration, and UX logic and process. These three capabilities enabled this medical device leader to deliver an app that securely tracks and triages data transmitted from monitors, freeing up time for hospital clinicians.
Attend this webinar to hear the Medtronic story and to better understand the LCAP outlook for the year ahead.
Speakers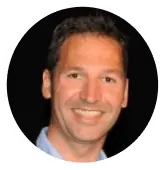 Karel Nouwen
Senior IT Director, Digital Business & Digital Health
Medtronic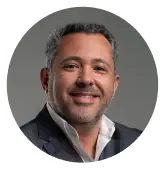 Nuno Borges
Director, Analyst & Customer Research
OutSystems