Morgan Lewis Launches Portal to Streamline Investment Fund Reporting
Easier
improved user experience
Automated
eliminates manual emails and Word documents
Compliant
a robust process that mitigates risk
Global law firm Morgan, Lewis & Bockius LLP has a longstanding commitment to innovation. The firm's Knowledge Management and Practice Services team works alongside lawyers and clients to implement sophisticated digital business solutions.
One such solution is the firm's new "AdviserDash" portal, which digitally transforms a registered fund's SEC-regulated 15(c) advisory contract review process. The application automates the distribution and collection of an annual renewal questionnaire, making it easier to identify year-over-year changes and analyze investment advisers' key data metrics.
Business Process Management

Case Management

Customer Experience

Operational Efficiency

Web Apps & Portals

Challenge
Transform Legal Service Delivery with User Experience Design
Morgan Lewis is a global law firm with 31 offices in the United States, Asia, Europe, and the Middle East. With more than 2,200 lawyers and specialists, the firm provides comprehensive corporate, transactional, litigation, and regulatory services to numerous industries. The firm takes great pride in providing consistent, exceptional client service to global clients.
Named the most innovative law firm by BTI Consulting Group in 2018, the firm established a User Experience (UX) Design team that same year. The team is now an integral part of Morgan Lewis's Knowledge Management and Practice Services team. This cross-functional group delivers customized internal and client-facing solutions that enhance the firm's legal services.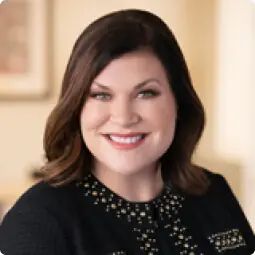 Josh Rosenzweig, director of digital transformation and user experience, joined Morgan Lewis in 2018 to explore new opportunities for collaboration and implement new product and service ideas. The firm's UX Design team went in search of technologies to support user-centric design and rapid, iterative development, with a particular focus on fast, efficient, and flexible UX design. Those criteria led to OutSystems.
"We were looking for a platform that would allow us to quickly spin up apps, get feedback from users, and make improvements on the fly, while at the same time delivering enterprise-grade security and scalability," explains Josh.
Why Morgan Lewis chose OutSystems:
Speed-up development and improve agility

Improve UX

Deliver customer-facing apps
Solution
Collaborating with Lawyers to Improve Mutual Fund Advisory Contract Reviews
Throughout 2019 the UX Design team incorporated OutSystems into its innovation approach. "We have a remit to experiment with the firm's practices," explains Josh. "For us, the exciting thing about OutSystems is the ability to focus less on coding and more on human-centric design. It perfectly complements our lean startup, agile and iterative approach."
Although the team delivered a facial recognition demonstrator app and an innovation portfolio management app for internal use, it wasn't until a challenging project for the firm's investment management practice in April 2020 that the firm unleashed the full power of rapid iterative development.
Tim Levin, a Morgan Lewis partner and leader of the investment management practice, identified an opportunity to streamline the annual mutual fund advisory agreement renewal process that the practice manages for many clients. The old process was highly manual, and no off-the-shelf software was available to streamline the information collection, curation, and collaboration.
"Historically, the process relied on manually composed emails and attached Word document questionnaires to collect information from investment advisers," explains Josh. "Apart from the inefficient manual process, there was limited traceability and little ability to customize or leverage past work. To scale this service to more clients, we needed to reimagine the workflows and at the same time dramatically improve the user experience for lawyers, investment advisers, and our registered fund clients."
The initial brief was little more than a single-page flow diagram, but the UX Design team quickly worked alongside the lawyers to turn that into a design concept with wireframes and prototypes. Following a few workshops with the investment management practice, Josh's team and Truewind were ready to start development.
Truewind is a leading consultant in the management of agile software solutions addressing the business challenges of its customers. Operating in sectors as diverse as Health, Insurance and...
Learn more about Truewind
Results
AdviserDash—A First-to-Market Cloud-Based Solution for SEC 15(c) Reviews
Morgan Lewis joined forces with a team from Truewind, including an enterprise architect, a lead developer, and three developers. Development took place over four months between April and August 2020 in a series of short sprints.
Commenting on the speed of development, Josh says, "The OutSystems platform helps us reuse development among our projects to better streamline our client-driven solutions and allow us to focus more of our time on human-centered design. We intentionally designed the solution around the needs of our largest and most complex registered funds client."
Morgan Lewis went live with AdviserDash with two clients in August 2020, and over the next five months, continued to add enhancements based on feedback from the client and investment advisers.
"The feedback has been tremendous," says Josh. "Comments like 'Why hasn't anyone thought of this before?' tell us that we've hit the mark. We're now able to scale and industrialize the 15(c) data collection and report assembly process."
Morgan Lewis started onboarding more investment advisers to AdviserDash in January 2021. Investment management firms are keen to adopt and appreciate more modern, robust, and efficient ways to address this crucial governance and compliance requirement.
Key features and advantages of AdviserDash include:
Administration Portal: Used by lawyers to distribute, monitor, and review reporting questionnaires. The portal has eliminated manual emails and Word documents from the data-collection process, delivering traceability, SLA monitoring, and transparent progress tracking.
Digital Questionnaire: Used by investment advisers to input annual responses. The modern web experience helps distributed teams prepare responses collaboratively and efficiently, with progress tracking and time-saving features built-in.
Consistent Client Experience: Used by registered funds to maintain relationships among trusts, funds, and investment advisers. The digital questionnaire provides a standard format to make it easier for trustees to focus on what's changed since the previous response, a vast improvement compared to wading through lengthy Word documents to find crucial details.
Outlook
Morgan Lewis expects to use the same design-centric approach to address numerous client-facing needs. Morgan Lewis's rapid results and clear return on investment provide increasing confidence to drive more experiments, helping in the firm's mission to enhance efficiency, transparency, and UX for lawyers and clients alike.