Inchcape Delivers Real-time Information and Transparency to Customers
3x
faster delivery and greater agility
Every day across 2,500 ports worldwide, Inchcape Shipping Services provides the local expertise ship owners, charterers and managers need to ensure port calls run smoothly.
By streamlining 90,000 port visits every year, Inchcape helps 2,000 customers trade successfully and make better decisions in every port, across the globe.
Inchcape is using OutSystems to provide its customers a reliable, easy to use digital experience, which is critical for Inchcape's growth strategy in a highly fragmented market, where improved transparency and trust are differentiators.
Customer Experience

Digital Core Systems

Operational Efficiency

Web Apps & Portals
Challenge
Digital Disruption in a Legacy Industry
Global trade has always depended on the port, and since 1847, Inchcape Shipping Services has provided the local knowledge and means to deliver port calls that enable businesses to ship smoothly and trade successfully.
Inchcape combines its worldwide infrastructure with local expertise through its global network of over 240 proprietary offices, across 68 countries and a team of more than 2,900 dedicated professionals. Their unique geographical footprint means they can offer customers a full range of services, delivered safely, and with a consistent commitment to exceptional service and transparency wherever they are in the world.
Their diverse global customer base includes owners and charterers in the oil, cruise, container, and bulk commodity sectors, as well as naval, government, and inter-governmental organizations.
Disparate local regulations and environmental standards add considerable risk and complexity for ship operators. "Variations in local legislation, entry requirements, taxes, vendor interactions, charges – they're all handled slightly differently in every port," says Andy Ashwell, Group Information Officer, Inchcape Shipping Services. "This can mean a lot of complexity. So, we wanted to standardize the experience we provide for our customers, no matter where they find themselves."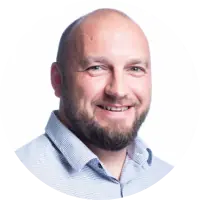 Moreover, this centuries-old industry has always relied heavily on local knowledge, making it hard for ship operators to be sure they were getting value for money and fully compliant services for things like crew changes, for example.
Inchcape saw an opportunity to provide greater assurance to its customers. As the largest global port agent, Inchcape wants to provide the highest standards of ethics and transparency for its customers.
These goals have underpinned the company's digital transformation strategy over the past three years. A new globally consistent IT architecture integrates numerous information systems, including "Optic," the company's first new digital product serving Inchcape's enterprise customers, which is leading the market in this space.
But Inchcape still faced a significant challenge to build and deploy a system that serves the needs of Inchcape's local customers across 68 different countries and thousands of ports. "Optic and the rest of our digitization program continues to be an amazing success," says Andy, "so much so that demand for more features was continuously increasing, which of course meant that velocity was becoming a challenge. We needed to find a faster approach than hand-coding that allowed us to incrementally account for local variations while enabling deployments to proceed at pace."
Why Inchcape chose OutSystems:
Speed-up development and improve agility

Powerful integration

Enable continuous delivery
Solution
Developing "One-DA"—Smoother Sailing With OutSystems
Tailoring applications for 68 countries and 2,500 international ports is no small undertaking. Knowing it had to move quickly to meet customer demand, Inchcape chose to build its application on the OutSystems development platform.
"Faster development was initially the biggest selling point," says Andy. "We were able to build this incredibly quickly, and that was essential given the need to tailor the application for 68 different countries. But, agility is even more important. With OutSystems, we've been able to work in a much more agile way, iterating and improving applications even more quickly."
Integration was one of Inchcape's top selection criteria for its application development platform. "Within a day, we'd connected OutSystems to our enterprise service bus and master data management system," says Andy. "When we saw what we could now do, in such a visual way, there was a lot of excitement that developing with OutSystems would be significantly faster."
The first project was to build a new application called "One-DA," which stands for One Disbursement Account. This optimizes local operations, including management of all services and costs incurred when a vessel makes a port visit. Those costs come from multiple third-parties for services like bunkering, replenishment of provisions, waste disposal, maintenance tasks, cargo handling, port costs, and more.
These costs are paid in advance by ship operators to port agents. Real-time transparency of how these costs are disbursed, and fast reconciliation so that accounts can be finalized as quickly as possible are key parts of Inchcape's value proposition. One-DA is a hugely important enabler for Inchcape to generate trust, provide value, and add convenience, such as direct integrations to customer's ERP systems.
The project vision was to have one global system for disbursement accounts, and yet make it configurable to accommodate country and port-specific requirements.
Because of the tight deadline, Inchcape and OutSystems delivered the new 'One-DA' application together, while providing knowledge transfer to Inchcape's developers. Organized in two scrum teams - one focused on integration, and the other focused on development. The joint team had the first iteration of One-DA up and running in Kuwait in under four months.
Now the One-DA application is live configuration for subsequent locations is being completed extremely quickly. "Global deployment is now well underway and surpassing expectations," says Andy. This rapid roll-out has progressed despite COVID-19 restrictions, such as travel restrictions and enforced remote working.
"The increased velocity with which we can respond to demand cannot be underestimated," says Andy. "We've been able to massively simplify a very complex environment thanks to OutSystems. The low-code approach enabled the development team and the business to work together in a much more agile way."
Results
One-DA's Global Rollout Sets Sail
With the new application, Inchcape is fulfilling its strategy of using technology as a disruptor in one of the world's oldest industries. Despite the challenges associated with COVID-19, the rollout will reach 68 countries and 1,500 users during 2021.
Customers can benefit from One-DA via multiple channels, including mobile, web, email, and integration, which ensures they are updated whenever information about a port visit changes or needs attention.
The benefits for Inchcape's global clients include consistency and transparency. Whether a port visit is in Australia, Zanzibar, or any other port around the globe, customers will have access to consistent nomenclature and complete transparency of how their money is being dispersed for port services.
Another benefit is the ability to integrate data to customers' own ERP systems through standard APIs or file transfers—improving the reconciliation process and financial reporting.
Information is vital for improved decision-making. By using Inchcape's information services, ship operators can plan voyages and port visits most efficiently, preventing costly delays and penalties when ships lie idle.
"OutSystems has helped us meet all our deadlines, without disrupting business, even against the backdrop of a global pandemic," says Andy. "We can now deliver locally at speed, without disrupting the global approach. It has been a tremendous success, and we have lots of other plans for how we will continue to use OutSystems to help power our digital transformation."