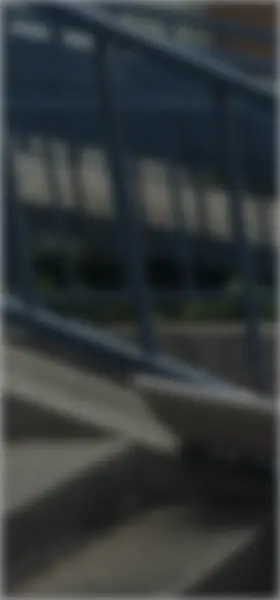 Red Cross Netherlands Deploys Mobile App with OutSystems to Scale Volunteerism
6 weeks
to build and deploy
1,000+
hours of admin saved every month
The Netherlands Red Cross had an enthusiastic volunteer force, and the COVID crisis caused thousands more to volunteer. Matching requests for help with appropriate volunteers became a massive effort, and the Red Cross needed a solution quickly.
Working with Deloitte and using OutSystems, just six weeks later, the team launched the "Tools2Go"‬ mobile app and an automated task management system that saves the Red Cross thousands of hours of administration. Now the charity can massively scale its help for the needy.
Field Service Optimization

Legacy Modernization

Mobile Applications

Operational Efficiency
Challenge
Matchmaking Bottleneck Prevents Volunteer-force Scaling
Even before the COVID crisis, the Netherlands Red Cross had a significant force of volunteers. Around 14,000 first aiders and 30,000 Dutch nationals regularly volunteer with the Red Cross to support their communities. For example, helping vulnerable people at home and delivering first aid at festivals.
When the COVID pandemic reached the Netherlands, and millions of people needed to shelter at home, demand for support exploded. At the same time, thousands more citizens approached the Red Cross, wanting to help as volunteers.
"In the first two months of lock-down, the number of medically trained volunteers grew from 14,000 to 20,000, and non-medical volunteers grew from 30,000 to 80,000," explains Hans Goedhart, Manager of Information Provision & ICT, Red Cross, Netherlands. "So, suddenly, we had more than 100,000 volunteers keen to help. Requests for help were mounting as well."
But matching the most appropriate volunteers to specific tasks was a painstaking exercise. "We had a tool to support task to volunteer matching, but it was a highly manual process," says Hans. "Each match could take an hour. There was no way we could scale our operation and take advantage of this huge volunteer force unless we could make this a frictionless process that did not require administration."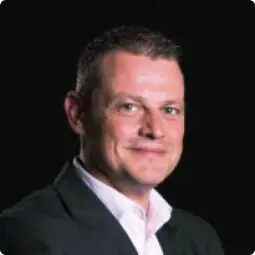 The problem became even more severe as the Dutch national health service turned to the Red Cross, in need of volunteers to help run COVID testing sites. "We weren't set-up to administer and schedule these kinds of long-term requirements," explains Hans. "We were falling back on spreadsheet workarounds, so we urgently needed a better solution."

Why Red Cross chose OutSystems:
Speed-up development and improve agility

Deliver public-facing web and mobile apps

Comprehensive free training and documentation
Solution
Jumping the Dev Queue—Just Six Weeks to Go-Live
Hans knew that the charity's regular suppliers had long lead-times—even minor changes to systems could take two to three months. So, he took the challenge to Deloitte, with whom the Red Cross had an ongoing relationship.
"As soon as Hans described his challenge, we thought this sounds like an ideal fit for OutSystems," says Sander Verkade, Manager at Deloitte. "Top of the list was time to market—the solution needed to be live ASAP. Also, considering the need to deploy this to volunteers using mobile devices, OutSystems was ideal, providing a great UX and flexible deployment options, including PWA, native apps on iOS and Android, and reactive web."
Discovery: Deloitte led a one-week discovery phase with the Red Cross. "Because of the pandemic, we had to work remotely," explains Sander. "During the week, we ran several design thinking workshops, typically a couple of hours each. A lot of our focus was on user experience, as the app needed to be super-easy to use." By the end of the week, the joint team had successfully defined a development roadmap with user stories.
Build: Next came a four-week, two sprints build phase, involving a mixed team of Red Cross stakeholders including product owner, project manager, and change leader. Deloitte's scrum team included two OutSystems developers, a UX/UI designer, a tech lead, and a solution architect.
"We had daily involvement from other Red Cross stakeholders," says Sander. "Especially for the regular demonstrations. Getting direct input from volunteers and coordinators was a significant part of our success." Hans echoes these sentiments.
Go-Live: The go-live phase lasted eight days, involving three UAT days and five days for go-live and handover. "From discovery to go-live and handover took just over six weeks," says Hans. "Everyone at the Red Cross was impressed by the speed and how Deloitte and the OutSystems platform performed."

Results
Bottleneck Gone with Uber-like Self-Service App
The Tools2Go‬ mobile app went live in August 2020, and volunteers have keenly adopted it, as they can easily view local shifts that match their qualifications, register for shifts, and receive relevant notifications and reminders.
The combination of the app and intelligent back-end has eliminated the administration bottleneck. "In principle, the Tools2Go app is similar to the Uber drivers' app," says Hans. "Now, volunteers receive alerts for shifts that match their qualifications and preferences. They can self-select the shift, and the back-end records all the details, updates their schedule, and sends them timely reminders. This saves us thousands of hours of matchmaking every month, plus we've got a total overview of who is doing what."
Now, Red Cross Netherlands can scale its volunteer service and make better use of the thousands of volunteers who want to contribute to their communities.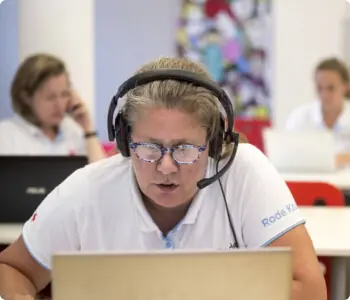 With one-click publish with dependency checking built into the lifecycle management and DevOps capabilities of OutSystems, it has been easy for the team to update the app every month.
One such update was particularly crucial when the government ordered a strict curfew to suppress COVID infections. "The curfew was a potential headache for volunteers," explains Hans. "Individuals were not allowed outdoors after 9 pm without a certified statement both from the individual and their employer."
To prevent volunteers from getting stopped and sent home by police, the team quickly developed a new module that automated permission statements production. "The system intelligently produces statements based on each volunteer's shifts," says Hans. "Now, if a volunteer gets stopped by the police, they can show the statement on their mobile phone, proving that they are authorized to be out and about on a Red Cross errand."
This new feature made the app indispensable for volunteers, driving a rapid increase in downloads. And that is excellent news for the Red Cross, as it has expanded the registered volunteer pool, enabling yet more volunteers to be automatically matched with appropriate shifts.
Outlook
Establishing an OutSystems Center of Excellence and Recruiting Volunteer Developers
Based on this success, Netherlands Red Cross has selected OutSystems as its preferred modern application development platform. Working with Deloitte, Hans is launching an innovative program to recruit volunteer developers to build out a portfolio of Red Cross applications.
"We can reuse existing development modules to speed up development," says Hans. "Signing up volunteers, ID checking, and shift selection all apply, as we seek to build a pool of volunteer developers."
The joint Red Cross and Deloitte center of excellence will provide OutSystems training to suitable candidate volunteers. The option to gain certification provides a win-win, as the Red Cross will get consistently qualified developers, and volunteers will gain marketable qualifications.
"Thanks to the visual development and guardrails provided by OutSystems, we expect the pool of developers to collaborate on joint projects more effectively compared to traditional coding," says Hans.
We expect to report further progress on this exciting initiative in future case studies and blog posts soon.