Ricoh Builds Claims Management Intelligent Process Automation Service
Innovation Award Winner 2022
Emerging Technology and Intelligent Automation
Ricoh adopted OutSystems in 2020 to accelerate the development of customer-facing SaaS and BPaaS solutions under its Intelligent Business Platform product line. RICOH Claims Management is a purpose-built, integrated-as-a-service offering that solves a top challenge for insurance providers. The product—developed in four months with OutSystems partner Do iT Lean—harnesses document imaging, AI, ML, natural language processing, and RPA alongside OutSystems to expedite claims intake, validation, and resolution to improve customer satisfaction and retention.
Business Process Management

Case Management

Customer Experience

Digital Transformation

Operational Efficiency

Web Apps and Portals
Challenge
Selecting a High-performance Low-code Platform to Accelerate BPaaS Product Development
Ricoh is a leading provider of digital services, information management, print, and imaging solutions to customers in around 200 countries. Recognizing a steep increase in demand for new digital products and services—fueled partly by remote and hybrid working—the company launched a Digital Services Center in 2021.
With an obsession for customer success, the digital services center acts as an incubation hub that aligns resources, prioritizes, and manages new solution development, and operationalizes Ricoh's digital services strategy, portfolio, and roadmap.
Ricoh realized it was time to partner with a low-code development provider to quickly bring digital products to market and improve development agility.
Ricoh's Claims Management Service is one of the digital services center's products. It empowers insurers to digitize the claims intake process without compromising security or staffing requirements.
Why Ricoh chose OutSystems:
Speed-up development and improve agility

Deliver web and mobile applications

Enable continuous delivery
Solution
Four Months To Weave Multiple Technologies Together
Although digitalization in the insurance sector has steadily increased in the past five years, pandemic disruption and increasing levels of remote working exposed gaps in many insurers' claims process.
"Ninety-five percent of insurers are accelerating digital transformation today," says Nicole Blohm, Director of Business Strategy at Ricoh USA. "We see claims operations as the new battleground for innovation and differentiation."
Ricoh identified the claims intake process as the most significant automation opportunity, as only 10 percent of claims typically benefit from straight-through processing.
"It was easy to see how our intelligent document processing expertise, with AI/ML, NLP, RPA, and human-in-the-loop services, could dramatically boost data accuracy and help set up clean claims," explains Nicole. "The role of OutSystems was to rapidly weave these technologies together into a frictionless and elegant user experience, so we could get to market fast and help insurers in their most critical time of need."
Working with OutSystems delivery partner Do iT Lean, the digital services center team built the Claims Management solution in just four months. Nicole says, "One of the significant benefits of high-performance low-code is that we can continuously and rapidly fine-tune and improve the solution as we encounter new customer requirements and innovation opportunities."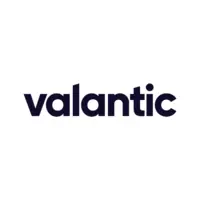 Partner
Do iT Lean - a valantic company
Do iT Lean - a valantic company is a services organization dedicated to building web and mobile applications using OutSystems low-code platform. We are experts in agile delivery and believe in...
Learn more about Do iT Lean - a valantic company
Results
Ricoh Delivers Claims Management Solution Via a Consumption-based, as-a-service Model
Ricoh launched its claims management solution in January 2022. Built on Ricoh's Intelligent Business Platform and providing a consumer-grade digital experience, the solution leverages years of claims management expertise embodied in Ricoh's digital services center.
This scalable-as-a-service offering accelerates and automates the intake and validation process of all inbound claims—in both digital and print—while delivering robust analytics, service-level agreement reporting, hosting, and managed services. Suitable for dispersed workforces and agents in the field, it makes information available anywhere at any time through its secure PCI and HiTrust-certified platform.
A crucial competitive advantage for RICOH Claims Management is that it's more than a SaaS product—it's a complete integrated-as-a-service offering with consumption-based pricing.
"Unlike a SaaS platform, we're always there, ready to provide support, guidance, and continuous improvement," explains Nicole. "Our service seamlessly integrates with customers' other systems and workflows, automatically populating claims data to drive efficiencies across day-to-day operations."
And because Ricoh delivers its claims management solution via a consumption-based, as-a-service model, it can be deployed quickly with minimal upfront capital outlay. The service easily scales up and down in line with customers' needs.
All of this drives operational efficiency and, most importantly, faster claim resolutions that customers demand.
Product features and benefits include:
Increased throughput & accuracy—Automatically extract and validate data through automated workflows and computer vision for faster claims processing.
Set up clean claims that accelerate workflows—Optimize straight-through processing & automatically deliver relevant claims data with >99% accuracy into existing systems to accelerate workflows.
Boost customer satisfaction & retention—Accelerate resolution times to drive higher NPS and CSAT scores, enhance loyalty and improve customer retention.
Protect data and business continuity—PCI and HiTrust Certified Cloud BPaaS offering safeguards critical data to ensure compliance and 99.99 percent uptime with failover operating locations to ensure business continuity.
Data-driven insights—Powerful analytics deliver actionable insights to continuously improve back-office operations.
Instant anytime, anywhere access—The web and mobile-enabled platform gives users access to their dashboard and all claims' data- anytime, from any device.
Future-proof claims automation—Continuous feature releases within the BPaaS model help ensure customers' claims are processed using the latest AI/ML/NLP technologies to keep ahead in a fast-moving competitive market.