The new custom-built DCH Toolbox Service Platform - DigiFix leverages the OutSystems platform to streamline electrical appliance after-sales service workflows for customers and DCH staff
Leading Asian distributor, Dah Chong Hong Holdings Limited("DCH") has partnered with OutSystems, a global leader in high-performance application development, to transform electrical appliance after-sales services via a custom-built platform DCH Toolbox Service Platform - DigiFix. The platform has automated overall service processing time, providing greater flexibility and visibility for customers, staff and management by centralising communication on a single field service portal.
DCH's operations extend across 13 Asian economies and cover a wide range of product categories including motor, food, healthcare, electrical and fast-moving consumer goods (FMCGs). Before deploying the OutSystems low-code platform, data and service details were managed independently by separate business units, with each business developing customised applications to handle unique requirements. To strengthen visibility and drive synergies while maintaining necessary flexibilities, DCH has prioritised system modernisation and integration across the organisation.
Transforming the Electrical Appliance After-sales Service Experience for Customers and Employees
One of the key processes that DCH aimed to enhance was its customer after-sales experience for electrical appliances.
Leveraging OutSystems low-code capabilities, the IT department developed the DCH Toolbox Service Platform - DigiFix, a field service portal and mobile app centralising communication among customers and DCH team members. The platform simplified customer experiences and internal workflows, offering greater flexibility and visibility. Customers can now book and change repair appointments online at their convenience. Enhanced workflows have accelerated the service process and streamlined technician communication. Moreover, customers can use digital payments and share feedback directly on the platform.
The benefits brought by DigiFix include:
Increased efficiency in roster management - Technician reassignment has been automated and can now be rescheduled within two days.
Reduced customer visits - Technicians have greater visibility into customers' needs and can easily prepare the appropriate tools and spare parts in advance, reducing the need for multiple visits.
Better reporting and communication - Technicians can report the project status to a tablet device, streamlining communication between back office teams and customers.
Faster invoicing and billing process - DCH Toolbox's digital payment capabilities have helped fast-track the invoicing and payment process.
"Building the DCH Toolbox Service Platform – DigiFix on OutSystems was a game changer in our service. The low-code platform enables us to customise our portal and connect systems across cloud platforms," said Alan Chung, Chief Information Officer, Dah Chong Hong. "DigiFix redesigned the entire customer after-sales service process for better overall customer experience while giving our teams and management the visibility and flexibility they need. Our developers appreciate the agility and speed in application development enabled by OutSystems."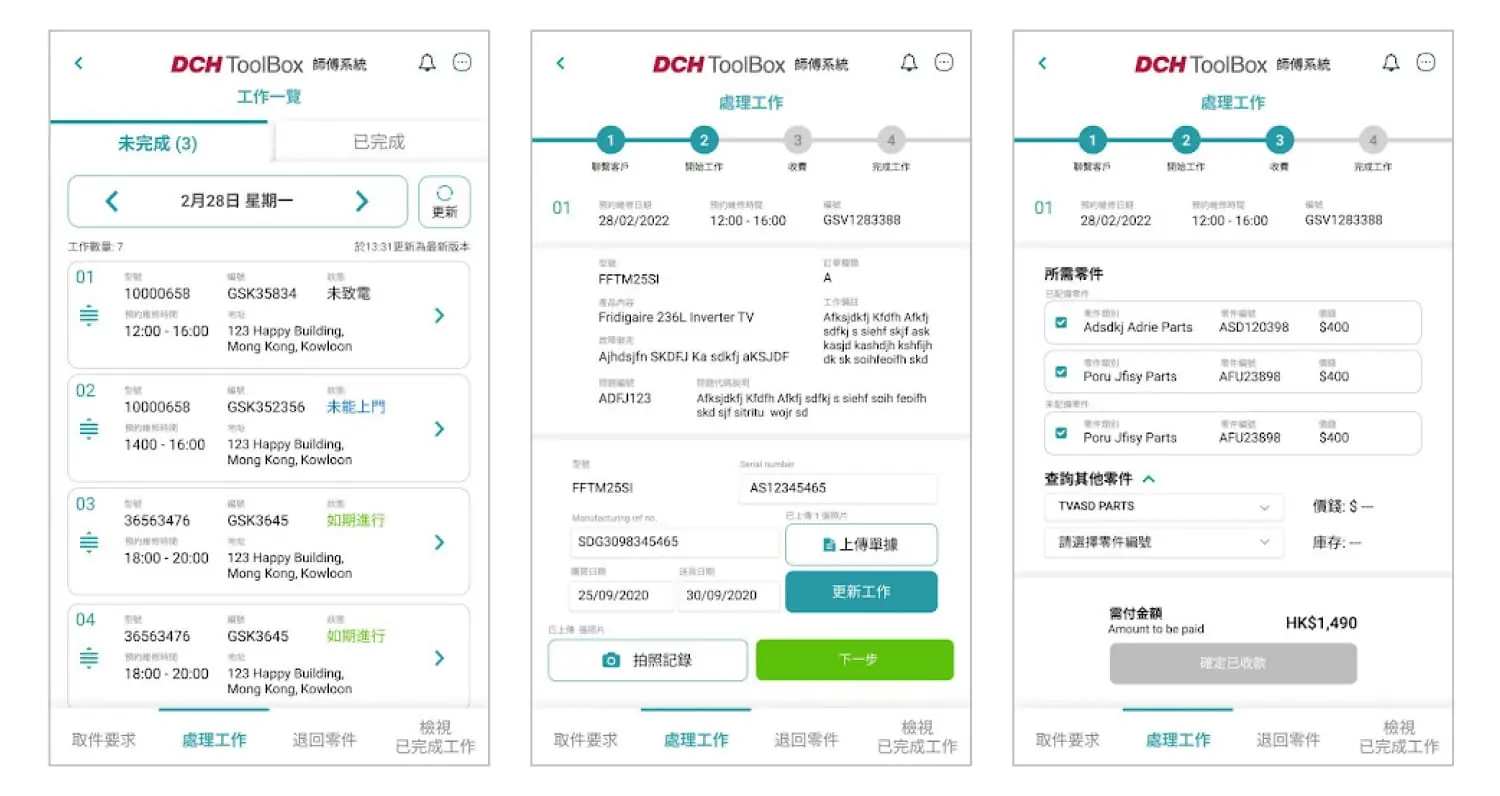 Figure 1: Technicians can see their assignments through DigiFix
Figure 2: Technicians can report the project status via a tablet device
Figure 3: DigiFix helps fast-track the invoicing and billing process
The digital transformation continues
In addition to DCH Toolbox Service Platform - DigiFix, Chung's team also redeveloped the IT systems that support the company's management. They developed a new HR & finance portal, and replaced existing ITSM and internal workflow systems with OutSystems-built solutions.
Chung continues to leverage the OutSystems high-performance low-code application development platform to accelerate the digital transformation journey of DCH across the company's subsidiaries, including Laputa Technologies (Laputa). With OutSystems low-code capabilities, Laputa provides consulting and implementation services for cloud-based solutions and application development, helping companies in Asia streamline operations, grow and stay connected. They are now an OutSystems registered partner, offering services to 100+ customers in Greater China, APAC and EMEA with 400+ successful projects delivered.
"A high-performance low-code development platform enables businesses with a complex organisational structure like DCH to modernise and integrate their IT systems without compromising management visibility or business divisions' flexibility," said Mark Weaser, Vice President for Asia Pacific, OutSystems. "Gartner forecasts that 70% of new enterprise applications will be developed using low-code/no-code technologies by 2025. As a Gartner-recognised leader in enterprise low-code applications, we would like to help businesses transform experiences for customers, staff and the management team with excellent flexibility, agility and speed in application development."
Content you can't miss
Consider Intelligent Automation from OutSystems and AWS
Get more from your business process automation efforts.
Forum & Community Discussions | OutSystems
Find solutions, share knowledge, and get answers from OutSystems MVPs, experts, and the developer community. Ask your question & get a response quickly!
BaseLinked | OutSystems
A new digital HR experience for a new way of working. With over 25 years of HR technology and systems integration experience, we've been where you are now. One of the biggest failure points we've seen in digital HR transformations is the disconnect between HR and IT. In a market saturated with HR technology solutions, our approach is simple. We combine cutting-edge technologies with extensive HR industry experience to provide agile HR solutions that support a connected and empowered workforce now and into the future.
Journalists and analysts can contact us directly at pr@outsystems.com