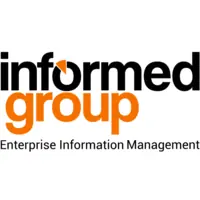 About
OutSystems for Intelligent Information Management (IIM). Informed Group helps its customers to achieve their Information Management goals on time and on budget. Leveraging the investments of our customers in their Information Management solutions, our consultants will increase the return on that investment. Investments done in platforms like Microsoft Office 365 and SharePoint up to OpenText Documentum. We will help our customers to become the leader of the pack and work with them on their Information Management future without limits. For that we bring the worlds of OutSy...
This partner is still submitting projects. Come back soon.
Solutions Built With OutSystems
This partner is still submitting solutions. Come back soon.
There are no customer reviews
Certifications
9 Traditional Web Developer
8 Associate
1 Professional
1 Tech Lead
1 Associate
2 Pre Sales
2 Associate
5 Sales
5 Associate