Enterprise-Grade Everything
OutSystems is the only low-code development platform with advanced enterprise features baked-in. Whether you need to build operational systems for departments, core digital systems for enterprises, or digital and mobile experiences that serve millions of users, we've got your back.
Enterprise-Grade Security
Enterprise-Grade Scalability
Enterprise-Grade Governance
Enterprise-Grade Performance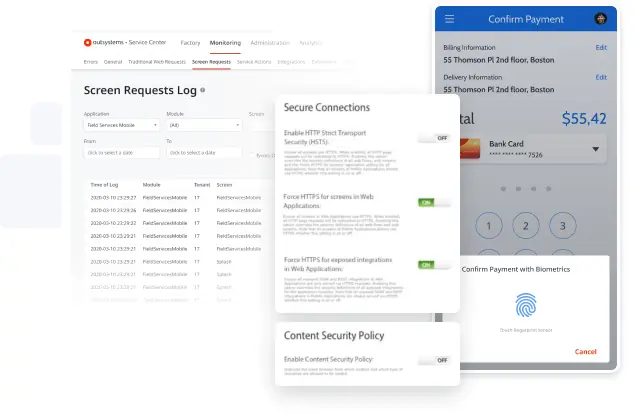 Enterprise-Grade Security
With OutSystems, security is assured in all deployments, so you're covered whether you choose cloud, opt for on-premises, have higher compliance needs, or are anywhere in-between.
And, no matter the size, skills, or complexity of your projects and IT teams, you'll be creating secure applications in a fraction of the time.
You can find out more about security in the OutSystems Evaluation Guide.
Continuous Protection
Low-code provides a unique security advantage. Each release of OutSystems includes fixes for new industry-identified code vulnerabilities that you can quickly and automatically apply to all your deployed applications.
Comprehensive Auditing
OutSystems logs and provides audit reporting for activities performed by developers, application managers, and system administrators. Security logging and reporting is provided for deployed applications, including inbound or outbound integration calls and end-user access to applications, components, and screens.
Enterprise-Grade Scalability
Scale from a pilot integration to an internet-wide deployment that supports millions of users. With OutSystems, the only limit is your imagination.
Meet even the most massive of customer requirements with vertical and horizontal scalability and support for containers and microservices built-in.
Horizontal scaling is a breeze with additional front-end servers, network zones and more. See how
Vertical scaling provides you the computing power you need whether on-premises or cloud. See how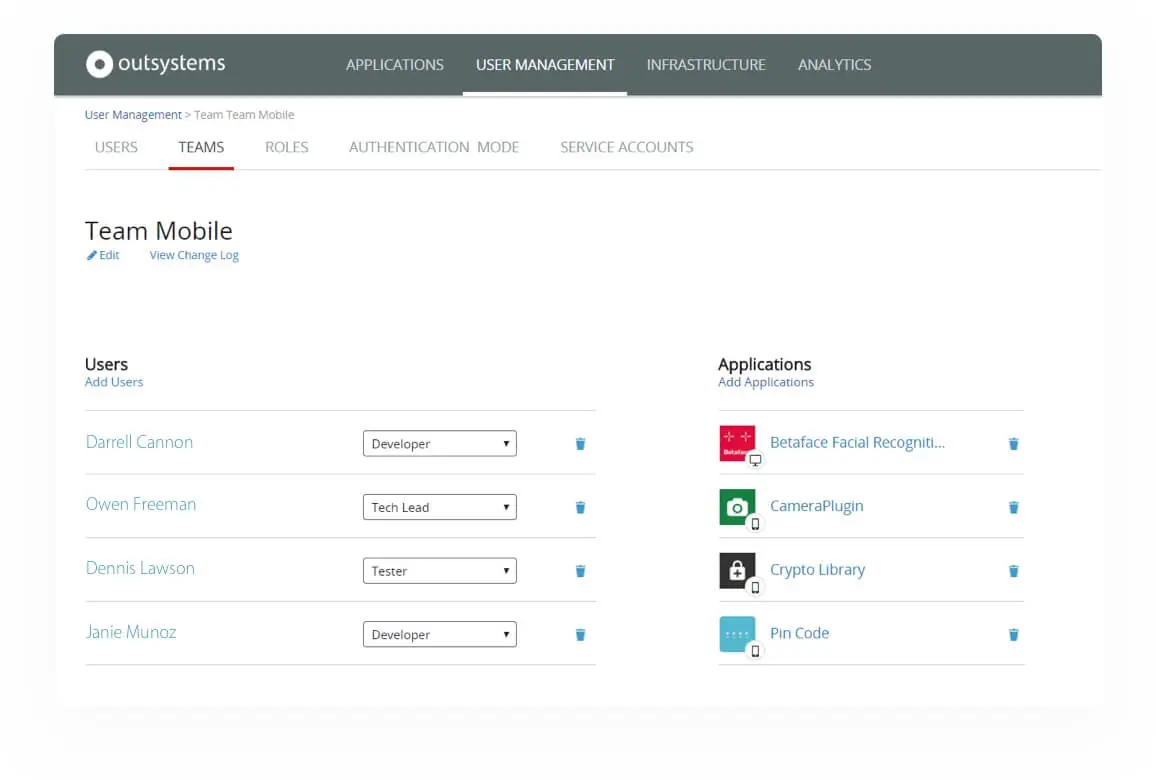 Enterprise-Grade Governance
You're in control. Large, multi-team development initiatives can be easily governed so everything runs like clockwork.
You have everything you need to implement continuous integration and development, including automated dependency checking and self-healing technology to ensure nothing breaks.
Support Multi-developer Teams
Support large numbers of developers working simultaneously, even collaborating in the same module.
Enterprise-Grade Performance
Rest easy knowing that your applications are automatically optimized for performance. From smart caching and database queries to minimizing data sent over your network, OutSystems handles it all.
You can find out more about automatic performance optimization in the OutSystems Evaluation Guide.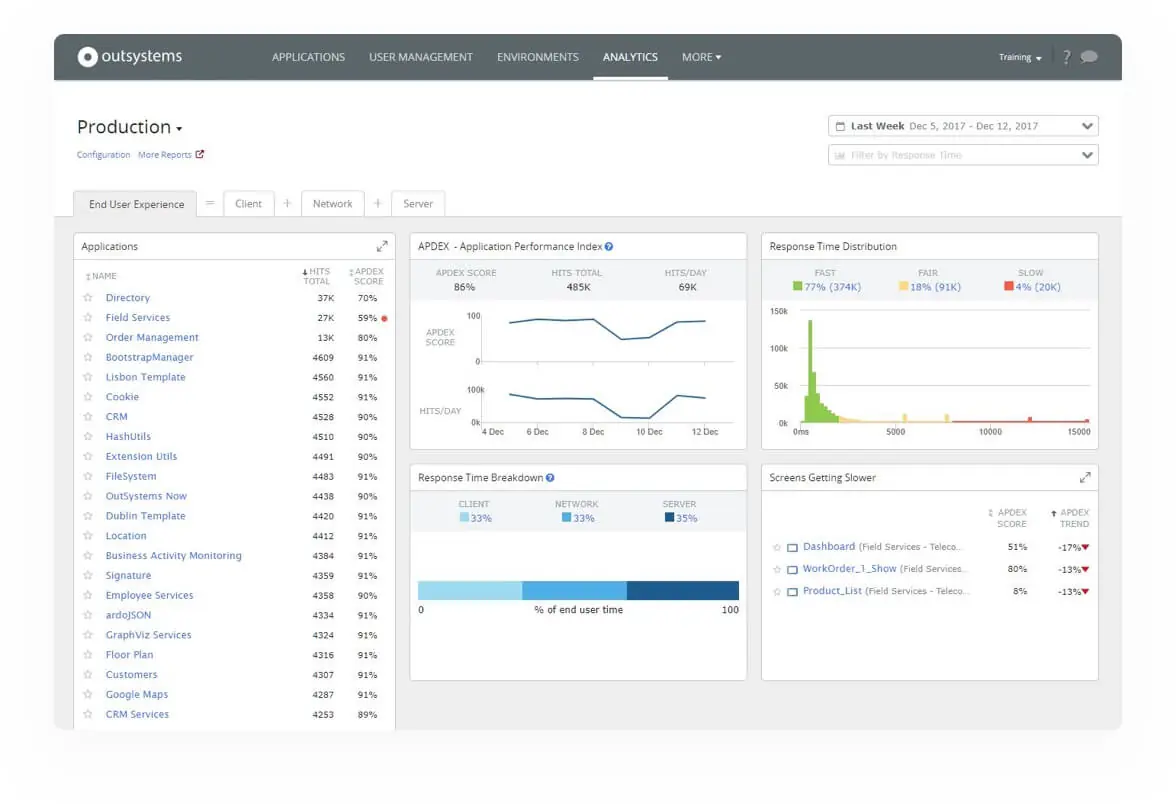 Design-Time Guidance
With interactive feedback and recommendations built right into the OutSystems visual development environment, developers are alerted to potential bottlenecks at design time.
Automatic Instrumentation
Save time and prevent future headaches. OutSystems automatically instruments applications and provides error, audit, and performance logs.
Performance Dashboards
Understand performance issues with dashboards that comprehensively monitor performance.
Visit our Evaluation Guide to learn more about OutSystems