Architecture Dashboard: New Reports Filters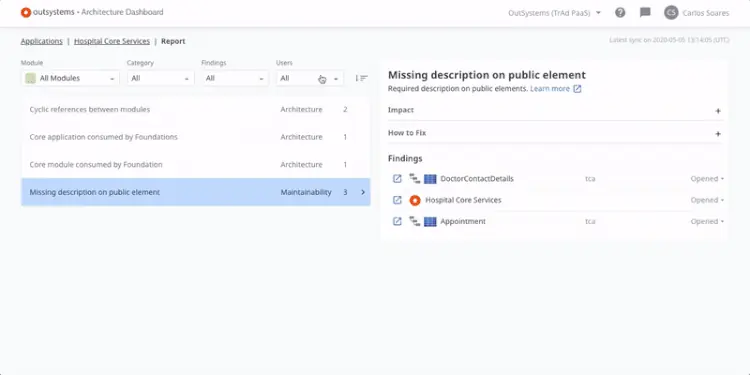 In the latest version, there's a streamlined register and setup process. We've also improved the Reports filters, and you can now find debt specifically in the apps you develop or issues introduced by others. Architecture Dashboard is designed to enable developers of the infrastructure to continually validate development outputs, understand what patterns impact technical debt, and learn how to fix them to keep technical debt under control. The new Architecture Dashboard experience is available in early access.
Learn how to set up the Architecture Dashboard.