Built-in Emails for Mobile and Reactive Web Apps General Availability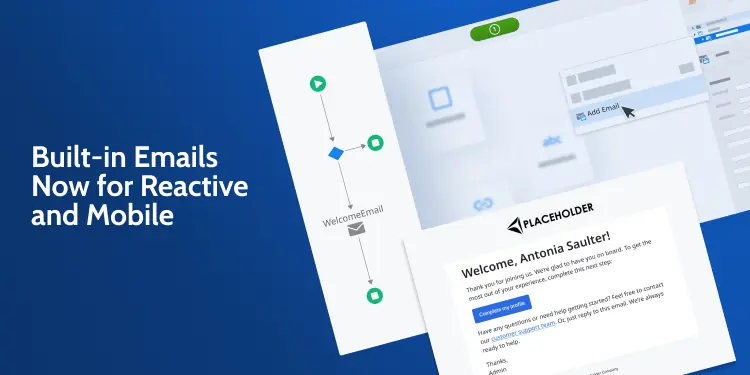 Define the content and structure of your emails and send them in your Mobile and Reactive Web apps with the built-in emails feature, now generally available. Use pre-built templates and customize them according to your needs in Service Studio to easily get started.
Find more about this feature.