Progressive Web Apps Available in Early Access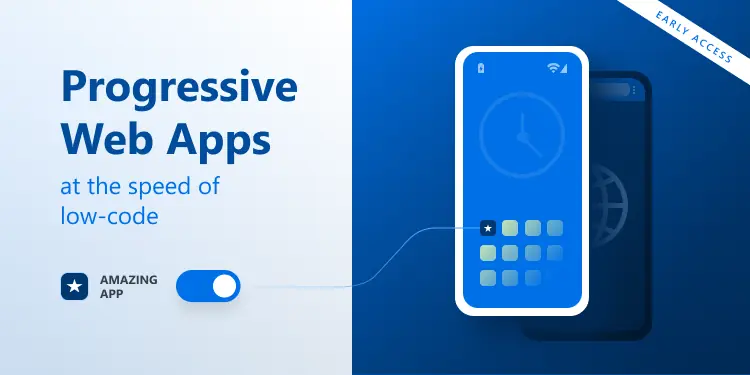 Extended early access to Progressive Web Apps (PWAs) is now open! Last year we had made available to a number of customers a new way of distributing mobile apps, and today, we are opening it up to everyone. Distribute your mobile apps through the web, allowing your users to add them to their home screens and providing them a frictionless experience with the benefits of a native app. You don't even have to change the app's flow, logic, or resources; it's all just a toggle away!
Learn more about PWAs in OutSystems and how to get early access!