OutSystems.AI
for Applications
Adding AI to apps to enhance the user experience and better engage customers is simple and fast with OutSystems.AI for applications.
Bringing the Power of AI to Your Apps
According to a 2020 Aberdeen and IBM report, companies that develop applications that use AI components are 33% more likely to experience increased user satisfaction, 3x more likely to acquire new customers, and 2.5x more likely to improve customer retention. With visual development and pre-built AI components for common use cases, OutSystems makes it easy to add AI to your apps.
Multidimensional Chatbots
Language and Sentiment Analysis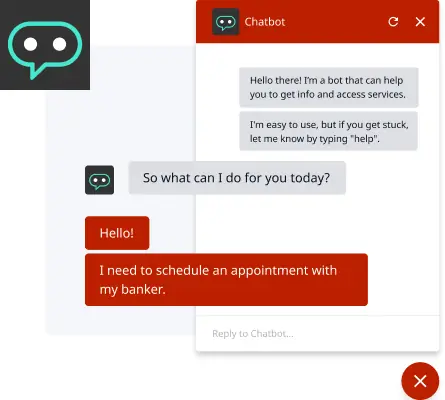 Build Chatbots That Deliver Personalized Answers to Customer Questions Fast
Weave first-class conversational engagement into web and mobile experiences and across all the chat and voice platforms your customers use. With the OutSystems.AI Chatbot, you can:
Build a Q&A chatbot in minutes that acts as the first line of support, reduces support tickets, and increases customer engagement and satisfaction.
Customize your chatbot responses, integrating and reusing your logic to give truly personalized answers for each user.
Easily integrate other AI components into your chatbots, such as language analysis and understanding, to automate processes and evolve chatbot intelligence.
Try OutSystems AI Chatbot now
Learn more about Outsystems.Ai Chatbot component
Determine Customer Attitudes with NLP and Sentiment Analysis
Add natural language processing (NLP) and sentiment analysis from OutSystems.AI to your apps and systems and get a better sense of how your customers are feeling. OutSystems makes it easy for your apps to:
Receive text as an input parameter and a language code and score its sentiment. An example is a chatbot that handles cases first based on negative feedback in the chat.
Automatically analyze customer satisfaction or ad-hoc chatbot surveys and share results in dashboards.
Actively monitor a social media stream to identify sentiment around your company or new product launch. Use trending keywords to react and adapt your strategy on the fly.
Try OutSystems.AI Language Analysis now
Learn more about OutSystems.AI Language Analysis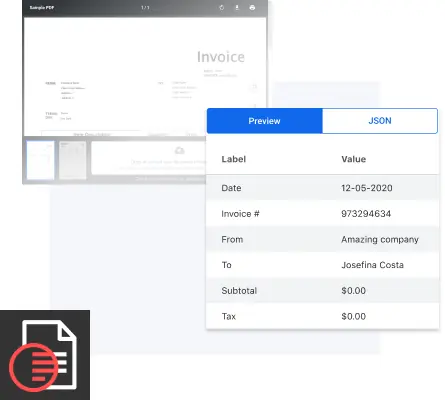 Extract Valuable Information Fast with Document Processor
Add capabilities to extract text, key/value pairs, and tables from documents, forms, and receipts without manual labeling or intensive coding. OutSystems.ai Document Processor is perfect for:
Mortgage processing: Extract, capture, and qualify data from thousands of documents to reduce mortgage processing from days to hours.
A 360-degree view of customers: Identify and classify important account-related documents to inform your customer strategy and experience.
Forms analysis Transform forms into usable data quickly and cost-effectively, so you can accelerate time-to-insight significantly.
Build AI Models - No Data Science Required
Train, deploy, integrate, monitor, and evolve custom AI/ML models without any data science experience and add them to your apps. With OutSystems.ML Builder, you can create models that enable you to:
Automate an approval decision (approve or not approve), risk analysis. (fraud or not fraud), or business outcome
Classify tickets for triaging support.
Predict sales discounts, product demand, customer support demand, and available stock. Learn more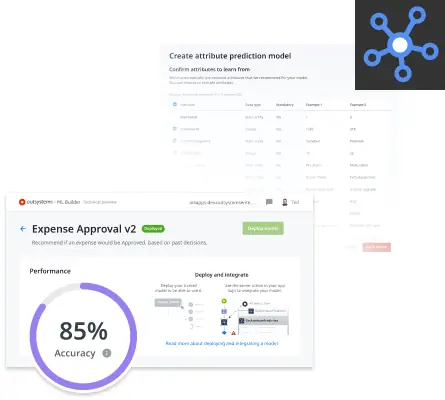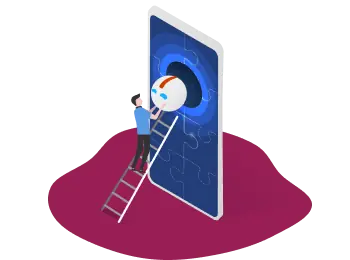 How will you redefine your business as usual?
Learn what our AI components can do for you in this article.
Reach Out With Connectors
Choose from a wide range of connectors to popular cognitive services from Microsoft, Google, AWS, and IBM in the OutSystems Forge, a repository of reusable, open code modules, connectors, and UI components that help speed up app delivery time.
Learn how AI is built into OutSystems to make development even easier