BPL Global needed to escape a legacy of over 50 Lotus Notes databases, digitally transform their operations with web-based applications, and support international growth. Their small development team chose OutSystems, as speed of development was crucial, in addition to scale, security, and integration. In the two years since adopting OutSystems, they've delivered 10 applications that have transformed the efficiency of brokers, administration, and compliance functions while improving customer experience.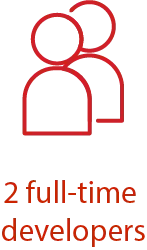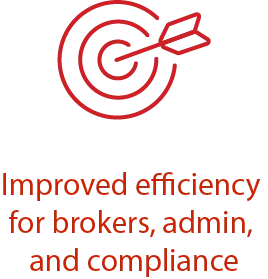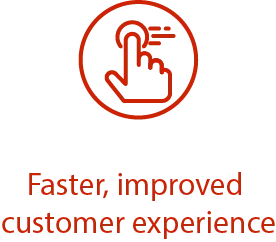 Mission: Escape from Lotus Notes
Challenge - BPL Global is the world's leading specialized credit and political risk insurance broker. Established in 1982, they now have annual premiums of over $400 million and serve multinationals, banks, and financial institutions from offices in London, New York, Paris, Singapore, Hong Kong, and Dubai.
"

Constantly changing business requirements and innovations such as Lloyd's electronic placing platform meant we had to escape the restrictions of Lotus Notes. By adopting OutSystems, we now have a much faster way to build open, scalable, and secure web applications that our users and customers love.

"
In 2014, BPL started to explore a transition path from Lotus Notes, which was holding the business back from rapidly building flexible, web-based applications and client-facing portals. Adam Koleda, Director of IT at BPL, takes up the story.
"We had over 50 Notes databases, and we were in a world of pain. Our attempts to build web applications, using XPages on top of Notes, had proved painfully slow and very inflexible. Our overseas offices were complaining of slow performance and repeated outages."
Koleda and his team investigated a number of rapid application development platforms before selecting OutSystems in mid-2015. Their main selection criteria were:
Great flexibility when compared to other platforms
Speed of development so they could escape Notes and get web apps live as soon as possible
Powerful integration that enables them to connect to multiple systems now and in the future (upcoming plans include integration with the Lloyd's electronic placing platform)
Superior user experience to delight staff and clients
Scalability, unlimited database size, and fast performance for all offices
"We evaluated OutSystems using the personal environment and self-study training courses. Within four weeks, we knew OutSystems would meet all of our needs and a lot more besides."
Escape Velocity Achieved
Solution - With over 50 Notes databases to transition, BPL initially prioritized development that would serve multiple applications. The first of these was the company address book, which handled all master data for customers, underwriters, and suppliers.
BPL then hired a second OutSystems developer. With the successful development of the address book and two other simple applications behind them, they then tackled a much bigger, business-critical application called "Case Book Enquiries." This supports the sales process, including client inquiries, negotiation with underwriters, and the compilation of insurance proposals. Successfully delivered in 2016, this application resulted in huge sales productivity gains by eliminating manual emails from the negotiation process.
The electronic acceptance check application was the next to go live. This crucial compliance application turned an archaic manual compliance chore into a slick paperless process, which ensures that compliant insurance proposals reach customers in a fraction of the time and effort previously required. "To speed up completion of this app, we worked with Green Lemon Company, an OutSystems Elite services partner based in the UK. Thanks to their help, brokers and administrative staff now devote more time to value-adding activities, and customer experience has greatly improved," said Koleda.
"I was initially reluctant to stop coding; I felt a loss of control. But my fear of the unknown was gone within a week. I'm now a total convert. I feel like I can do anything I need much faster with OutSystems. That's a win for me and the company."
Solution Benefits


Great user experience has simplified training and ensured user adoption.
Significant time savings delivered to brokers, compliance, and administrative staff.
Efficiency improvement helps the company scale economically.
Overseas offices are now happy with performance.
Significant hardware savings will be realized when Notes is shut down.
Future proof because it's ready to integrate with Lloyd's PPL and other 3rd party platforms.
Innovating at Warp Speed
Results - In total, 10 applications were delivered with OutSystems during 2016-2017, an average delivery time of about 10 weeks per application.
BPL's IT team has now grown to six. Two OutSystems developers are now supported by a business analyst. "We had to strengthen the team with a full-time business analyst, as the team was capable of developing applications much faster than we could define business requirements," said Koleda.
Development continues at pace, with a new client portal being launched during 2018. Business requirements are constantly evolving, and developments such as the Lloyd's electronic placing platform will require all insurance brokers and underwriters to update and integrate their systems or get left behind.
Despite the high speed of change, BPL is well set to maintain and grow their market leadership, thanks to the agility advantage that low-code development provides them. "OutSystems has been revolutionary for BPL. It's helping us to grow in line with our clients' demands, and keep ahead of our competitors," said Charlie Radcliffe, Director, BPL.