Corporate One Fuels Agility and High-Speed Digital Innovation
SaaS
Multi-tenant SaaS solutions
Secure
Industry-leading security with OutSystems Sentry
Scalable
Proven scalability for peak load performance
Corporate One Federal Credit Union is a leading wholesale financial services provider for more than 750 of America's credit unions. Recognizing that credit unions found core banking systems costly and slow to customize, Corporate One sought a technology partner with which to launch digital services that members could consume and adapt at speed and scale. Today, hundreds of member credit unions access applications developed on OutSystems that help Corporate One stay relevant in a fast-changing financial market.
Customer Experience

Legacy Modernization

Digital Core Systems

Web Apps & Portals

ISV
Challenge
A Search For Agility
With a history extending since 1949 and founded initially as a "credit union for credit unions," today, Corporate One provides wholesale financial services to more than 750 of America's credit unions. Those services include management of approximately $6 billion in assets, correspondent services, electronic payment services, investment solutions, management of the Alliance One ATM-sharing cooperative, and a range of back-counter services used by member credit unions and other credit union-affiliated organizations.
Corporate One has a variety of systems of engagement used by its members, and although it is not directly consumer-facing, systems that it provides are used by member credit unions to engage with their own membership.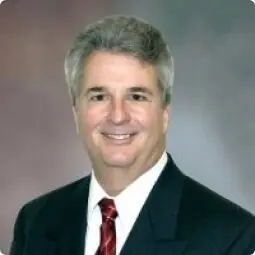 "We sought a more agile way to build and adapt these systems of engagement," explains Jim Horlacher, EVP, chief information officer of Corporate One. "What started as a way to build digital systems faster and reduce our maintenance effort, soon grew in scope, as we realized the benefit that such an approach would have if we could cascade it to our member credit unions and their members."
Corporate One's quest for agility brought them to low-code. Following an exhaustive evaluation of leading low-code application development platforms, Corporate One selected OutSystems Sentry—which provided additional security, risk management, and monitoring for a SOC2 Type II compliant cloud platform.
"OutSystems Sentry gave us the peace of mind we were looking for, which was important considering we are handling sensitive financial data for hundreds of credit unions and millions of their members," says Horlacher.
ISVs
Market Winning Products
Bring products to market faster. ISVs partner with OutSystems to develop and update innovative products that satisfy demanding customers and evolving markets.
Learn more about becoming an ISV
Why Corporate One chose OutSystems:
Enterprise-grade security

Enterprise-grade scalability

Enable continuous delivery
Solution
The Start of a Multifaceted Agility Drive
A crucial capability that OutSystems provided Corporate One was to accommodate subsidiary companies within the same Sentry environment. This meant Horlacher's central IT team at Corporate One could govern one environment, but partition it for multiple initiatives. Horlacher explains, "Our central IT team provides the oversight, then we have development teams spread around the wider organization."
Those app dev teams include a central team focused on the digital experiences needed for credit unions to interact with Corporate One, and teams in two wholly-owned subsidiaries; Sherpa Technologies and Lucro Commercial Solutions.
Sherpa Technologies
Sherpa Technologies provides digital transformation services and Fintech solutions to help credit unions innovate at speed. "Our vision was not just to accelerate our own digital initiatives but to give access to the same benefits to credit union members," says Horlacher.
"What we realized was that credit unions were very interested in collaborating to develop and deliver innovative digital solutions," explains Keith Riddle, president and CEO of Sherpa Technologies.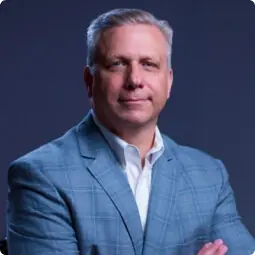 "We set-up Sherpa Technologies to address this agility deficit, by providing an open development platform to enable and configure digital building blocks that deliver innovative and engaging experiences in a fraction of the time required for traditional IT projects," adds Keith.
Lucro Commercial Solutions
Founded by Corporate One in 2008, Lucro Commercial Solutions ("Lucro") is a specialized Credit Union Service Organization that helps credit unions maximize their returns from business lending.
In 2019 Lucro's digital lending strategy was thrown into turmoil when a competitor acquired their Fintech partner. Suddenly they needed a new technology solution, and the question was— should they build or buy?
Lucro chose to build its own digital lending platform and was able to leverage Corporate One's know-how and OutSystems Sentry environment to accelerate development massively.
In just 15 weeks, working with OutSystems partner Truewind, Lucro was able to escape their burning platform and create an ultra-configurable business lending platform—The Digital Business Lending Center. Lucro provides the DBLC as a service to 28 credit unions already, and the number is climbing rapidly.
Results
Strategic Success—Proven Agility and a Platform for Innovation
The COVID pandemic crisis has been a massive test for Corporate One's agile IT strategy—a test they've passed with flying colors. The most notable success was Lucro's deployment of an application to process Paycheck Protection Program (PPP) applications. The end-to-end solution was delivered in just one week and deployed for multiple credit unions. Jim Gallagher, CEO at Lucro, takes up the story.
"The first round of PPP was a scramble. The government announced it on a Tuesday, and lenders were supposed to be live by Friday. We didn't get clear guidance from the Small Business Association until Thursday."
Even so, Lucro was able to configure a new PPP product type and put that in the hands of their credit union customers in time for Friday. "It was a kludge," says Gallagher. "We were jamming Paycheck Protection Program loans into our conventional workflows—not the best experience for claimants and extra back-office work for our lending team."
"The funds sold out within two weeks, and it was obvious there would be a second round. We told Truewind what we needed and started a one-week sprint to deliver a built-for-purpose PPP loan approval process."
"The results have been phenomenal," says Gallagher. "To deliver this kind of experience in one week is staggering. That's a testament to the multi-tenant architecture and the ability to reuse so much of our previous development. We've grown our credit union customer base by two-thirds. Credit Unions were amazed that we could tailor the PPP application to their guidelines inside two hours. And they've had ringing endorsements from claimants about the user experience."
PPP App By Numbers
PPP application deployed to 28 Credit Unions
8,000 applications processed
3,000 loans approved
$130 million PPP loans to small businesses
Massively reduced back-office work for credit unions
Performance in the Spotlight
From the perspective of Corporate One's central IT team, the performance has been equally impressive. The automatic dependency checks and one-click deployment capabilities built into OutSystems made it easy for the operations team to push new versions from development to QA to production without a minute's downtime.
The OutSystems Sentry Cloud environment scaled seamlessly to cope with suddenly increasing workload. Jim Horlacher says, "With PPP applications coming in from multiple credit unions we saw application hits climb steeply from around 1,100 per day to over 81,000 per day. The OutSystems performance monitoring dashboard made it easy to monitor performance. The APDEX score barely moved from 99% to 98%, which was remarkable considering the 700% plus increase in application hits."
The crisis has been a defining moment for Corporate One's IT approach and the OutSystems partnership. Horlacher says, "The management team now sees that this is more than just another way to build software. Speed and agility are crucial in such a challenging economy, and thanks to OutSystems and the ingenuity of our teams at Corporate One, Sherpa Technologies, and Lucro, we're proud to make this kind of agility and innovation available to our members."