Rollins needed a new app to improve reporting functions in a US business unit. And once they saw the power of OutSystems, their strategy grew into a much bigger customer relations project. Using OutSystems, it took the team only five months to roll out a new app that streamlines back-office administrative tasks, provides customers with service reports, and reduces alert processing to less than 20 minutes (instead of 24-36 hours).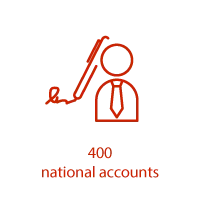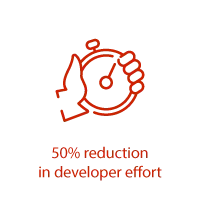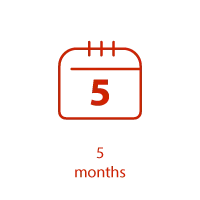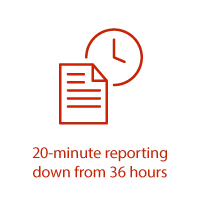 IT Systems: More Pests Than Problem-Solvers
Challenge - Rollins Inc. is a century-old global pest control company. They serve more than 2 million customers from more than 700 locations around the world. Orkin—their wholly owned subsidiary—serves businesses and homeowners in the US, Canada, and 30 countries around the world.
"OutSystems gave us the ability to experiment. We built fast, iterated on the outcomes, and quickly discarded things that didn't work, letting us focus our time and energy on features that will advance the business. That's a big strength of the rapid app development platform."
But, as David Christian, the IT Manager and Application Architect at Rollins, explains, Orkin was struggling to live up to their high standards of customer service due to legacy systems and technology. One web app, for example, produced rudimentary reports on business activities for internal compliance audits and customer queries. However, it required rounds of manual data entry, and customers were slow to adopt it because of limited functionality. Several prospects even told Orkin the external-facing customer app's shortcomings contributed to their decisions to choose other pest control suppliers.
"We truly believe we're the best in the industry, in terms of what we do, but legacy IT constraints were really hurting our business. It was hard to provide new digital forms of engagement that today's customers expect, like easy-to-use self-service options, immediate visit reports, and proactive alerts," Christian said. "We needed a complete overhaul of our customer relations system and processes to be able to engage with customers more freely, and at the same time we knew we could make work for our staff more efficient, and enjoyable as well.
Low-Code That Doesn't "Paint You into a Corner"
Solution - Christian had several options. His team could build a new app using conventional coding techniques, but the IT department had too much on its plate with a major operational system upgrade. Christian looked into the possibility of building a new app using the OutSystems low-code development platform. He was familiar with rapid app development platforms and optimistic that he could use one of them to turn around a new app quickly. Christian said he settled on OutSystems because the platform's flexibility gave the company more options for future development.
"What we liked about OutSystems is that it generates .NET code. We wanted to stay in the Microsoft environment, and it allowed us to do that. A big selling point for us was extensibility. With OutSystems we'd be able to write our own code and incorporate that if needed. Compared to other rapid application and low-code platforms we felt that with OutSystems we'd not paint ourselves into a corner," Christian explained.
A "vision workshop" that OutSystems conducted with key stakeholders generated ideas for new features like setting up real-time alerts for customers about findings made by service technicians.
"That exercise gave us a whole different perspective on the data we had," Christian said. "What they came up with was so impressive and compelling, management asked me to implement it."
The Agile, Interactive Nature of Low-Code Gets Ideas Flowing
Results - A project team—four members from OutSystems, two from Rollins—created a prototype in about three months. But that was just the first phase. Once the team got the app working, it reengaged with business stakeholders and collected a five-page, 300-line list of additional features they wanted to add.
"I think that speaks to the agile, interactive nature of low-code. You don't have to worry too much about getting all the details worked out upfront. Business people are visual; when they see working prototypes, it suddenly gets the ideas flowing. That's faster and much more valuable than weeks of sterile business analysis."
Orkin USA rolled out the new customer relations app to selected users in April 2017 and linked the rest of its customer roster soon after. By David's estimate, they delivered the system in half the time it would have taken with traditional coding.
Customers now have easy-to-use web-self-service options, giving them the ability to track past and future jobs, run reports, and receive alerts based on findings from their technician within 20 minutes of a visit, something that previously took up to 36 hours.
Orkin's commercial team now demonstrates the customer relations app to prospects during their sales process. Along with the improved customer experience and efficiency, David says, they've made noticeable strides in streamlining their infrastructure.
"By retiring the old Java app, IT has been able to remove racks of servers, and free up space for new equipment."
Looking ahead, David sees a bright future for low-code at Rollins. A raft of new features will further enhance customer experience and spread adoption of the application to partner firms that manage multiple commercial properties. And, David says, new applications built with OutSystems are on the horizon.
"We want this rapid application development approach to become a mainstream process in our IT department, providing management with a faster way to solve business challenges."