Kobayashi Pharmaceutical Adopts OutSystems to Accelerate Efficient Digital Innovation
400
web applications to modernize
30
developers by the end of 2021
3
months to launch new app dev team
Kobayashi Pharmaceutical is a leading Japanese manufacturer of over-the-counter drugs, health foods, cosmetics, and sanitary products. In the past, Kobayashi had relied exclusively on outsourced development. To improve agility and efficiency, the company selected OutSystems as its standard modern App Dev platform. The company has already launched numerous apps, is building a 30-strong in-house development team, and is prioritizing up to 400 web apps to modernize.
Business Process Management

Legacy Modernization

Operational Efficiency

Process Automation

Web Apps & Portals

Challenge
Escape from Outsourced Development Lock-in
Established in 1886, Kobayashi Pharmaceutical strives to research, develop, and manufacture high-quality pharmaceutical products as quickly and efficiently as possible. The company's slogan is "You make a wish, and we make it happen."
But until recently, when it came to software development, the story was quite different. The company had no in-house developers and had long used an outsourced development approach. Development was primarily on .NET, and application delivery timescales were typically up to six months.
In recent years, Kobayashi Pharmaceutical invested in new technologies, including RPA and AI, as part of its "Agile IT" strategy that aimed to digitalize operations, improve efficiency, exploit data as an asset, and improve management insights.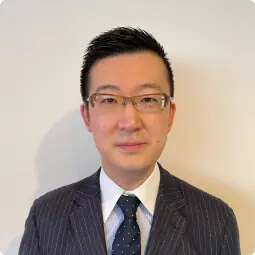 "We recognized that digital development projects benefited from an agile approach that was as close as possible to users," explains Yoshihiro Hashimoto, Internal Information Systems Manager at Kobayashi Pharmaceutical. "This was a major reason for our decision to bring application development in-house."
The team explored several application development approaches and decided that recruiting and training its own .NET development team would be too difficult and time-consuming. The team evaluated OutSystems to see whether a modern application development platform would help them overcome these barriers.
"We recognized that a model-driven approach to development would lessen the learning curve and make development accessible to a broader selection of roles in the company," says Mr. Hashimoto. "Ultimately, we chose OutSystems because we could make detailed customizations without complex coding, and it had powerful DevOps features to streamline release and deployment."
Why Kobayashi Pharmaceutical chose OutSystems:
Empower professional devs and business devs

Lifecycle management and security

Comprehensive free training and documentation
Solution
Building Kobayashi Pharmaceutical's In-house Development Team
Having selected OutSystems, the company formed a small development team. It engaged an OutSystems partner for a three-month training and technical support phase to get the team established and develop operational standards.
The team's first project was to provide a product sales analytics solution for sales and marketing use. "We had a combination of RPA tools and spreadsheets that we used to aggregate and analyze product sales data," explains Tasuke Yao, Sales/Marketing System Group, Kobayashi Pharmaceutical. "But this still involved a lot of manual work to check for errors from the RPA process."
By moving this application to OutSystems and using integration to pull the sales figures directly from the company's core system, Kobayashi Pharmaceutical aimed to eliminate the manual data preparation effort and enable a near real-time level of reporting.
Data aggregation, which used to be weekly or monthly, could now be done daily, giving sales and marketing staff near real-time visibility of product sales to understand how different lines and campaigns were performing.

Results
Establishing OutSystems as Kobayashi's Standard Development Platform
With their first application live, Kobayashi Pharmaceutical immediately saw the advantage of in-house development. User feedback led to numerous enhancement requests, which the team could rapidly implement without negotiating change requests with an outsourced development partner.
"Our users really appreciate the speed with which we can provide the features and enhancements they ask for," says Mr. Yao. "Since the application went live, we've had new releases every month, and sometimes as many as three releases per month. This gets us closer to our users and means we can work with a truly agile mindset."
Kobayashi now has multiple OutSystems applications deployed in the Sales and Marketing departments, including business support tools, a digital map of stores, an IT service desk, and various application forms used by systems staff.
The company is on track to grow its OutSystems developer team to 30 people in 2021. It is starting to expand the use of OutSystems across other departments, especially for systems of differentiation.
"As a rule, we will develop all new systems on the OutSystems platform," says Mr. Hashimoto. "And we are considering the priority of about 400 productive web applications, many of which we will migrate to OutSystems. We want to establish OutSystems as our standard application development platform across Kobayashi Pharmaceutical."