Pincvision Delivers Scalable Export Declaration Ecommerce Solution
Pincvision is the #1 provider of trade compliance outsourcing in the Netherlands. As Brexit loomed, exporters were in a dilemma—no one knew what new rules and complexity would come from the divorce settlement. Luckily Pincvision came to their rescue with an export declaration e-commerce solution called "Export Declaration" (Uitvoeraangifte.com in Dutch.)
Delivered in less than three months, up to 35,000 Dutch companies can access the eCommerce solution to process customs declarations cost-effectively, with 24x7 convenience and no need to deal with customs brokers.
Business Process Management

Case Management

Customer Experience

Operational Efficiency

Web Apps & Portals

ISV
Challenge
Build a Brexit-proof Export Declaration Solution
For over 15 years, Pincvision has provided customers a unique combination of in-depth trade compliance expertise and class-leading automation. In the past, export regulatory compliance required companies to enlist the help of expert customs brokers to ensure they did not fall foul of country-specific red tape.
Pincvision's founder foresaw how the internet would change the challenge for exporters from gathering export-related knowledge to applying it. He saw that ERP systems used to encode and partially automate export processes were slow to change. This made it extremely difficult for businesses to keep up with changing regulations across multiple countries.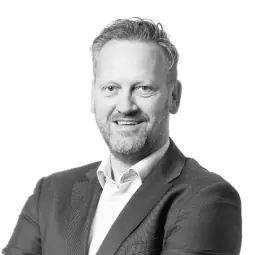 And so was born Pincvision, a company that now describes itself as a "RegTech" provider. "Pinc" stands for People in Compliance, and "Vision" refers to the innovative use of technology to streamline international trade compliance.
As Brexit negotiations dragged on, exporters were desperate to know how export rules would change and what they would need to do differently to comply with yet undefined European/UK-specific custom obligations.
For Pincvision, which makes its living from mastering such complexity and simplifying the whole process for its customers, it presented another challenge. How to get a new e-commerce solution live in time to win the lion's share of the Dutch export market? It was hard to be Brexit-proof when the rules could still change.
ISVs
Market Winning Products
Bring products to market faster. ISVs partner with OutSystems to develop and update innovative products that satisfy demanding customers and evolving markets.
Learn more about becoming an ISV
Why Pincvision chose OutSystems:
Speed-up development and improve agility

Deliver public-facing web apps and portals

Scalability, integration, and security
Solution
Pincvision Embraces Faster Visual Development
Pincvision was introduced to OutSystems by Transfer Solutions, an OutSystems sales, delivery, and training partner that operates across the Benelux region.
Several criteria made OutSystems the ideal fit for Pincvision's requirement:
Following a brief proof of concept, Pincvision opted for OutSystems Cloud hosting. Edwin says, "OutSystems Cloud hosting meant the platform was immediately available. From my point of view, it provided a transparent cost of ownership and, importantly, would be continuously updated with the latest security patches."
Edwin assembled a seven-person multidisciplinary project team with IT, Marketing, Customer Services, and Customs representatives.
Transfer Solutions arranged training and certification for three developers from Pincvision, and then the team of three plus a Lead Developer from Transfer Solutions started development in January 2019. By 29th March, the first release of Export Declaration was ready for launch.
"Using OutSystems supported an agile development process, making it easier to respond to changes in close cooperation with our business stakeholders," says Edwin.
Partner
Transfer Solutions BV
As a full-service provider, we offer IT services for the entire lifecycle of your business IT solutions: from concept to realization. We serve the full spectrum, from simple and rapidly developed...
Learn more about Transfer Solutions BV
Results
Export Declaration a Declared Success
When development started on this project, the scheduled date for Brexit was 29th March 2019, so by launching Export Declaration by this date, Pincvision met an important deadline. Nearly two years later, Brexit finally happened on 31st January 2020, following two postponements, a UK prime minister change, and a general election. A year's transition period and a prospect of continuing changes to transitional arrangements ensued.
Although Export Declaration went into production 21 months ahead of Brexit, customers could use the portal to process export declarations for all countries outside of the European Union. This gave Pincvision a significant head start to the competition, so when Brexit eventually happened, Export Declaration was already the obvious choice for many new customers that needed help exporting to the UK.
Export Declaration allows users to create customs declarations in five quick steps. They provide information about the consignee, products, and shipment. After payment, they can track the progress of their order. And within minutes, they can download a customs declaration once Dutch Customs approve it.
Customers benefit from 24x7 availability, competitive rates—as the service cuts out the need to involve customs brokers—and customer support integrated within the portal.
Customers love the speed and simplicity of Export Declaration:
"Export declaration fits well with our needs."
"The portal is very clear and offers very competitive rates."
"It's great that you can do export declarations very quickly at any time, at any location."
"Export declaration monitors the progress of our export declarations, comes up with good advice, and follows up on improvement proposals quickly."
"From entry to receiving back a checked declaration can be as quick as five minutes. Super!"
Following the release of Export Declaration, Pincvision has extended its reach with an ISV business model. "There are several small logistic service providers (LSPs) that we have partnered with," says Edwin. "They process export declarations for their customers using the portal. Even though they add a margin on the processing fee, their customers still get a better deal than going through a customs declaration agent."
The benefits for Pincvision include getting to market faster, a fast learning curve for developers, it's easier to deliver consistently brilliant user experience, and they can quickly adapt the solution whenever changes to export rules require.
Looking ahead, Pincvision is extending its use of OutSystems. Amongst other plans, the company will shortly refactor an existing .NET back-office application.