Ridgelinez Limited Adopts OutSystems to Deliver Agile Apps Alongside SAP S/4HANA
6
months of agile development
3-5
times more productive
Ridgelinez Limited is a new Fujitsu group company established in January 2020 to deliver digital transformation consulting services. The company chose OutSystems to build a new core system and extend its SAP S/4HANA implementation. Due to the faster development speed of OutSystems, Ridgelinez switched from SAP tools to OutSystems to deliver its business portal. The company will also use OutSystems for customer-facing digital transformation projects, thanks to its superior speed and agility.
Business Process Management

Digital Core Systems

Extend SAP

Operational Efficiency

Process Automation

Web Apps & Portals
Challenge
New Business Launch Requires Rapid Business Process Innovation
To capitalize on the enormous opportunity for digital transformation services, Fujitsu established a new consulting firm called Ridgelinez Limited. The name is inspired by mountainous, steep climbs and ridges, which the company terms "the ridgeline of change."
Established in January 2020, the company needed to rapidly configure its new SAP S/4HANA implementation in time for the new financial year starting April 2020.
It wanted to avoid heavy customization of the SAP system, to accelerate go-live, and minimize ongoing maintenance efforts. Also, alongside the SAP system, the company needed to develop several peripheral applications.
The company's principal, Mr. Atsushi Ono, extensively researched the low-code market. He recognized that a low-code application development platform could help speed up the delivery of niche systems and minimize the need for slow and hard-to-maintain SAP customization.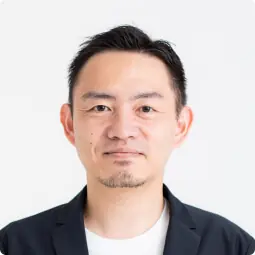 Besides meeting its internal development requirements, Ridgelinez had an eye on the future. The team was keen to use OutSystems to deliver customer solutions with flexibility, speed, and superior user interfaces.
Why Ridgelinez Limited chose OutSystems:
Increase professional developer productivity

Speed-up development and improve agility

Build core systems
Solution
From Workflow SAP Extensions to Portal Development
Initially, Ridgelinez only planned to use OutSystems to develop workflow applications alongside the SAP system. But the situation changed around October 2020, six months before the core system was due to go into full-scale operation.
"We initially tried to build our portal using standard SAP functionality," says Shimada. "But development was slow, and we couldn't build some requirements. For example, we couldn't configure SAP for percentage-complete accounting. Eventually, we decided to develop the entire portal using OutSystems."
By mid-April 2021, the team delivered the initial core system and portal, including order and supply workflows, negotiation management, project-related code numbers, and some aspects of revenue and expenditure management.
Since then, development has continued, and the team has delivered improvements and additional applications based on business users' feedback.
Ridgelinez has been impressed by the speed with which developers have learned OutSystems and the pace of development.
Results
Rapid Development Accelerates Organizational Change
The use of OutSystems has seen Ridgelinez adopt agile development practices. Shimada formed a collaborative team incorporating developers, business consultants, and users. The team works iteratively in one-week sprints. Shimada says, "The greatest difference with OutSystems is the overwhelming sense of speed."
As a new company, Ridgelinez expects to grow and adapt quickly. "We need to develop our business infrastructure rapidly," says Shimada. "We will continue using OutSystems to quickly and efficiently create in-house applications for niche business needs where there are no well-established SaaS alternatives."
According to Shimada, the benefits of using OutSystems extend beyond faster development and have contributed to an organizational and cultural transformation that supports the company's digitalization.
"OutSystems has made a significant contribution to changing the mindset within the company," says Shimada. "The adoption of agile development using OutSystems, and the participation of business users have positively changed the organizational culture. Rapidly prototyping solutions people can touch and discuss inspires engagement far more than creating fancy presentations. Without a change in people's awareness and behavior, an organization cannot essentially change."
Shimada says, "Our experience shows that OutSystems is an effective tool to overcome the shortcomings of packaged software. Ridgelinez aims to support its clients throughout their transformation journey, not only in system development but also in organizational and cultural transformation. That's why we are keen to deepen our partnership with OutSystems."