Appoints experienced technology leader to drive growth and enable digital transformation for businesses in ANZ
OutSystems, provider of the number one low-code application development platform, has just announced its first direct sales office opening in Australia, as it continues its worldwide expansion. By establishing a presence in Sydney, OutSystems will be able to meet the ever-growing demand for low-code development in Australia and support customers and partners in the region.
OutSystems supports enterprises across various industries in achieving digital transformation. OutSystems low-code development platform helps companies build enterprise-grade applications quickly and efficiently.
OutSystems first entered the Asia Pacific market in 2013, and has since grown its clientele exponentially. OutSystems client base in Asia Pacific includes two of the largest car manufacturers in Japan, Transnational Diversified Group in the Philippines, and Ricoh in Singapore. In the past four years, OutSystems has won more than 25 enterprise clients in the Australian market since 2012, bringing the total number to more than 120 within the Asia Pacific region. Key clients in Australia include Atos, a global consulting and systems integration company with 100,000 employees in 72 countries, and many other organizations across major industries – such as manufacturing, telco, government, financial services, healthcare, and business services.
"Australia, being an early adopter of leading global technologies, is a promising market for OutSystems and sees great potential for the adoption of low-code amongst business organizations here. IDC has predicted that by 2019, 70 percent of IT spending will be allocated for 3rd platform technologies and services," said Mark Weaser, Vice President of OutSystems APAC. "An increasing number of businesses are hopping on the digital transformation bandwagon, and a low-code application development platform can propel growth and help these organizations achieve their digital transformation goals. OutSystems, together with our ecosystem of partners, is wholly committed to supporting Australian businesses, spurring them to reach their digital transformation goals."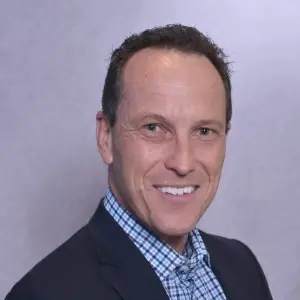 "This is a great time for digital transformation in the Australia and New Zealand region, and I'm excited to be part of OutSystems, leading the organization's operations across the ANZ region," said Steve Oliff, Director, ANZ, at OutSystems. "The government has provided a lot of support and encouragement by ramping up investments in digital transformation on a national level and, thus, the onus is now on companies to follow suit. This is an excellent opportunity for OutSystems. It is the best time for us to be present in the ANZ market, supporting digital transformation for businesses in ANZ and enabling them to deliver better products and services to their respective customers."
About OutSystems
Thousands of customers worldwide trust OutSystems, the number one low-code platform for rapid application development. Engineers with an obsessive attention to detail crafted every aspect of the OutSystems platform to help organizations build enterprise-grade apps and transform their business faster. OutSystems is the only solution that combines the power of low-code development with advanced mobile capabilities, enabling visual development of entire application portfolios that easily integrate with existing systems. Visit us at www.outsystems.com, or follow us on Twitter @OutSystems or LinkedIn at www.linkedin.com/company/outsystems.
Journalists and analysts can contact us directly at pr@outsystems.com or +1 404-994-2614