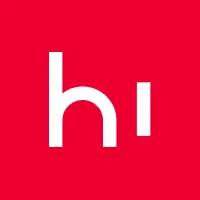 About
Hi Interactive creates the best digital experiences. With a team specialized in Front-End for OutSystems and UX/UI, we re ready to foster your business apps. As an OutSystems Partner, we worked with OutSystems to develop the Silk UI Framework, and, more recently, we re helping to improve the new OutSystems UI Framework. We re also considered by our partners as masters in Design Systems, which includes Live Style Guides. Since 2013, we ve delivered dozens of successful projects, in partnership with other OutSystems Partners in a variety of industries.
Solutions Built With OutSystems
Displaying

4

of

18

Solutions in

All Industries
A solution for your apps development in a library of multiple different components ready to be used.

Creating a delightful experience for the user is a balanced act between usability, interface design, and technology. With a Design Thinking approach, we're able to build digital products addressing both the business and user needs fostering the best digital experiences for your customers.

Front-End Expert Services

We share our know-how and we work hand-in-hand with your in-house team to optimize the Front-End of your OutSystems applications while reducing development and maintenance costs.

Highlight - Design System Manager

The tool to centrally document your company's Design System. It centralizes information so designers and developers have a common space to have all assets. It offers multiple technical features, from the definition of the branding to the interface rules for different themes, such as the ability to share and document components of different technologies
Displaying

4

of

30

Projects in

All Industries
3 Developers

2 Weeks

Web Application

2021

Hi Interactive implemented an OutSystems Reactive Theme and a Visual Style Guide at one of the biggest Portuguese retail companies. Enabling their teams to: - Have scale and consistency for the platform's newest version; - Align experience and customization to the company's branding; - Guarantee interface quality and consistency; -Reduce costs.

3 Developers

4 Months

Mobile Application

2021

We reviewed the design and the client's existing app. We were also able to identify the patterns and the refactoring of the Live Style Guide of an existing B2C theme. As part of our collaboration in this project, Hi Interactive also gave support to the client's developers team to promote the use of front-end best practices.

2 Developers

3 Months

Mobile Application

2021

Hi Interactive delivered a mobile app to an important international banking player. To produce this, we developed the app using low code and the existing assets. Promoting this usage, our client got to: Align experience and customization to the company's branding; Guarantee interface quality and consistency; Assure scale and consistency.

2 Developers

12 Months

Web Application

2018

Hi Interactive defined Fidelidade's communication through a customized front-end architecture to give support to 200 existing applications. We promoted the Design System's model to reuse the components and accelerate the applications development and maintenance.
19 Certifications
9

Associate Reactive Developer

1

Associate Tech Lead

5

Associate Traditional Web Developer

4

Mobile Developer Specialist