Infuse your Factory Governance Model into Architecture Dashboard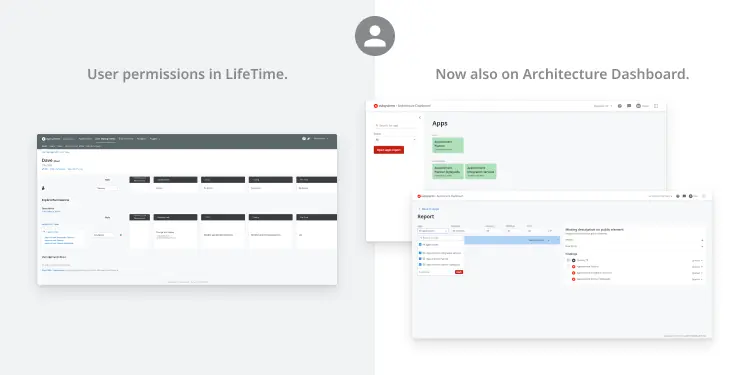 You can now receive your LifeTime permissions in Architecture Dashboard with a new probe version that improves customization and security. Individual contributors and teams can now tackle their technical debt, isolating it from the other teams' information. Better yet, there's no need to reconfigure or create your IT user again. All your data will be there from the start. Check our documentation for more information on how to best use the new probe in your environment.
Try Architecture Dashboard now.