Announcing the Early Access of OutSystems Architecture Dashboard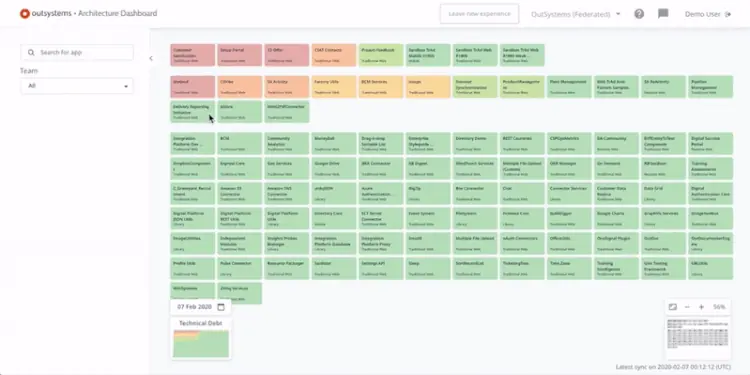 The new Architecture Dashboard is the tool you were waiting for to keep your technical debt under control. Now available in early access, it helps you follow best practices and avoid common pitfalls while developing your applications. The tool analyzes low-code implementation and execution metrics before recommending solutions to help improve different vectors of the applications such as performance, security, architecture, and user experience of OutSystems applications. Read this blog post to learn more about the Architecture Dashboard.
Start managing your technical debt now.