Get All the Details You Need on Architecture Findings in Architecture Dashboard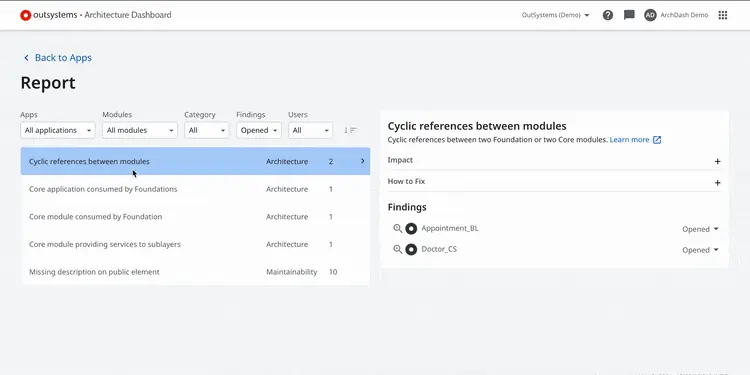 No more jumps! In the quest to evolve the Architecture Dashboard into a more autonomous tool, users are now able to have a complete experience through solving findings. There's no need to navigate away to search for consumed elements information. We added the required information on dependencies and the list of elements consumed with each architecture finding.
Try Architecture Dashboard.