We've Improved the Upgrade Process: We Call It Flexible Upgrade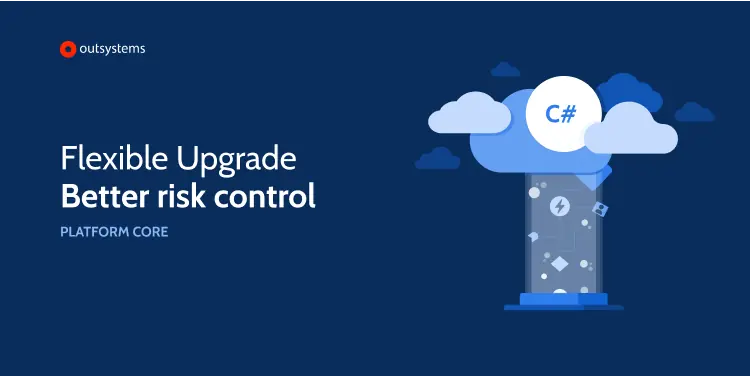 The new process separates the upgrade of the OutSystems platform from upgrades of OutSystems applications. Now you can upgrade to the latest version of OutSystems and benefit from all the new capabilities, stability and security of the newest version, while applications remain untouched. Each development team will upgrade their apps, on the sequence desired, allowing for better time management and risk control. The new upgrade process avoids the time consuming task of republishing all modules, which means shorter environment unavailability for development related tasks. If a "republish all modules" is desired, it can also be done at any time. This capability is available only when upgrading from any OutSystems version 11 to version 11.12 or later.
Learn more about upgrading the Platform Server component in OS Environments.