Service Studio Mac and Windows Beta Enhanced Version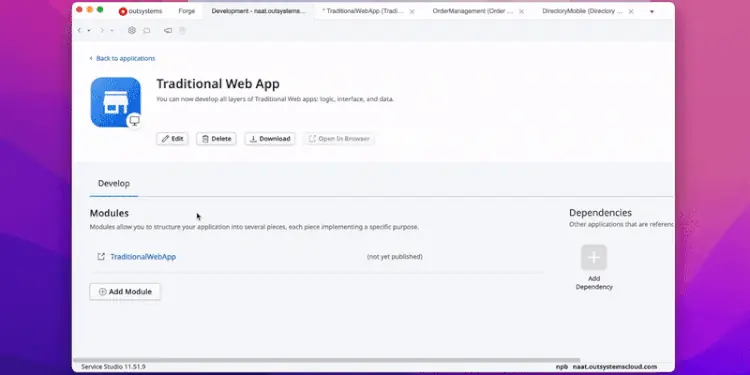 You can now develop all layers of Traditional Web apps (logic, interface, and data), translate the interface into other languages, rearrange and detach top-level tabs, refresh REST APIs, and consume SOAP web services in this new Service Studio version. Add and manipulate widgets more precisely in the UI editor; zoom in and out in the flows with the new canvas zoom. The performance and stability are also improved for better use. We're releasing features and improvements every week. Download this version with the beautiful new UI, enhanced usability, and a dark theme on Service Studio Mac or Windows Beta.
Download the new version of Service Studio.