I'm a talent acquisition manager at OutSystems and I've been recruiting for technology and software companies since 2014. I focus on go-to-market (GTM) — the strategy for how a company plans to reach customers within a market — and Engineering, across the APAC region. My specialities include market mapping, head-hunting, and country intelligence. I can say I have a passion to drive the recruitment process and business.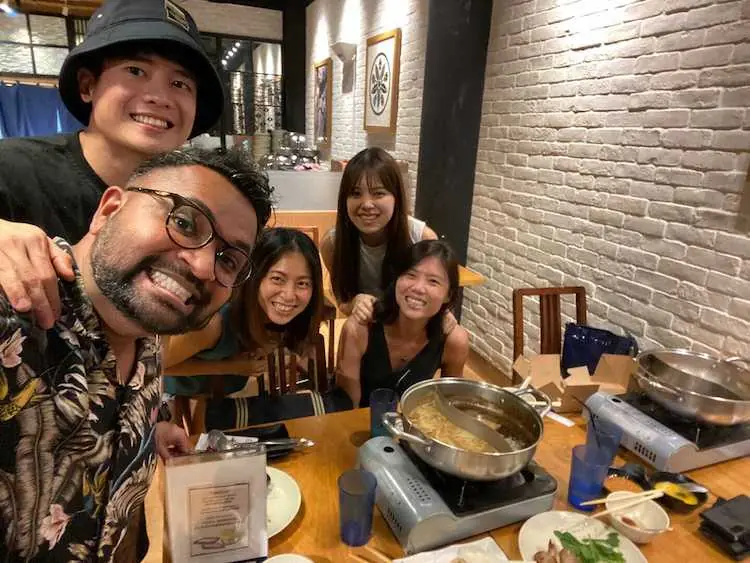 I work very closely with the hiring managers and teams to create a seamless experience for the new hires and candidates, which led me to select the top five traits when applying to a tech company. Have a look at them and hopefully, they'll help you in your future interviews.
1. First impression counts
As Talent Acquisition (TA) professionals, we look for candidates that have taken the time to do their homework about us. This shows genuine interest in what the company stands for, and builds an invisible connection from the candidate to the company. Preparation is the key to excelling in an interview. As for OutSystems, if a candidate mentions The Small Book of The Few Big Rules in the first interview, I can tell the interest and the motivation to join our culture is at the right level. We had a candidate who had downloaded the free trial of our product as his preparation for the first screening with me. He had taken down detailed notes on how our technology set itself against our other competitors out there.
2. Passion
Skills can be taught, experience can be gained. Passion cannot! A motto that I live by. Passion is the most important aspect that I look for in a candidate when I hire, either for my team or for the company. I would gauge how enthusiastic a candidate can be when presented with a job opportunity, for example, by the tone of the voice or even the pitch. In my perspective, passion usually correlates to an eagerness to contribute. I can give you an example: During a conversation with one candidate, I started talking about our expansion plans in APAC, and her tone obviously changed. She was very excited about this topic, as she had wanted to work for a growing company, to be part of the success of the region.
3. Compatibility
Part of the recruitment process will involve the TA gathering job details from the hiring manager. Two very important questions that I will always ask them are: "What kind of personality traits will you be looking for in your new hire?" and "What are your expectations of an employer/employee professional relationship in a best-case scenario?" It's all about finding that one hire whose synergy meets the hiring manager. This has nothing to do with how similar you are to the hiring manager; it is more of how your own individual personality enhances the team in moving forward. It is about bringing your whole self to the company and not changing who you are. There was an instance of us hiring a candidate who had no prior knowledge of application development, but during the interview process showed us his motivation and eagerness to learn. This won the vote of the hiring manager. I always recall the quote from our CEO, Paulo Rosado, "What works for you, works for OutSystems." I think it's really the case.
4. Career Aspiration
As much as one would disagree, a Talent Acquisition person is very much known as a matchmaker. We try to find a candidate that matches what the company needs. In the 21st century, no one would like to be stagnant. Thus, during the selection process, we will also deep dive into the candidate's expectation of career growth to ensure alignment. We need to make sure that both sides' expectations are met and aligned to move to the next phase. This is a strong baseline for any hiring manager to start planning the professional development of new hires. Yes, this starts from day one of the new hires! I am especially proud when a new hire of mine gets their deserved promotion not by time but by his/her performance. This gives me great satisfaction as a difference has been made both to the individual and the company.
5. Adaptability
This is a key trait that I personally look out for. This shows the candidate's ability to embrace changes. OutSystems is an extremely fast-paced organization, thus flexibility is extremely important. During my conversation I will just switch from asking a professional question to a personal question such as "What do you like to do off work?" Some candidates adapt, while others get stunned. So this gives you some hints on my screening style!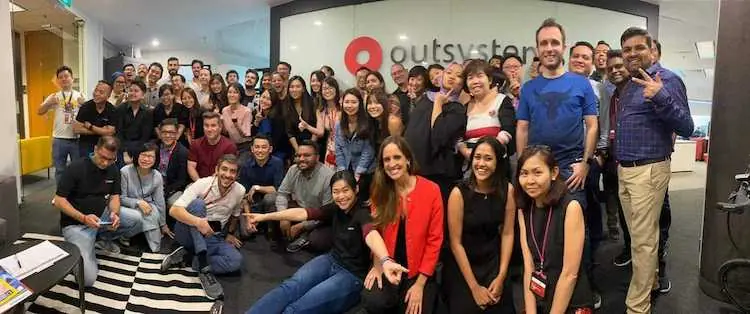 I hope you enjoyed my tips and remember them in your next interview. Good luck!
---
OutSystems Engineering has a lot of interesting things to say! Be part of our conversation on Twitter or Facebook, or check out our job opportunities here.
Want OutSystems Engineering blogs delivered to your inbox? Click the Subscribe box below.