With the OutSystems Developer Conference (OSDC) 2021 starting today, some members of the R&D and Community Teams face a common challenge in every engineer's life: public speaking. Whether you're showcasing a demo, presenting new work to your team, or taking part in a public engagement, the perils of public speaking are there to haunt you.
But don't freak out about that slide deck (or Powerpoint presentation if you're old school) just yet. As every seasoned public speaker will tell you, this skill is a muscle. You need to flex it, much like programming.
Since practice makes perfect, we gathered experienced speakers within the OutSystems team — from communication experts to engineers and developer advocates — and asked them for tips on making public speaking (whether virtually or face to face, live or recorded) less scary than death.
The 30 plus answers were as diverse as our team, from motivational (Breathe, you're the best!) to technical (Do you call that a proper mic?) and everything in between. We hope you learn from them and nail your next slide deck.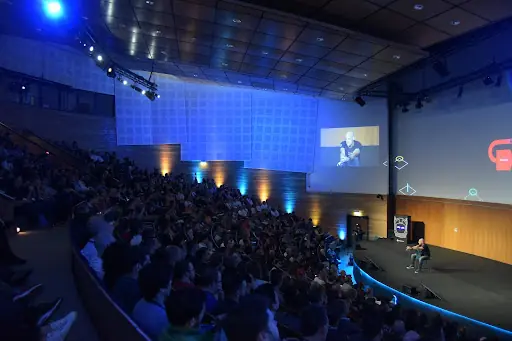 Flexing That Public Speaking Muscle
Often depicted as geeky, introverted nerds, some developers surprise people with excellent communication abilities when it comes to their work. It actually shouldn't be that surprising, as engineers, as part of their everyday jobs, are constantly asked to speak up and share their knowledge, be it in the shape of tech talks, team presentations, or outreach events.
Melissa Perdue, a Senior Communications Manager at OutSystems, is part of a team of tech evangelists who supports the R&D Team in their communication endeavors, from social media to blog posts and internal and external talks. Besides international conferences, one of the initiatives where she helps devs flex that public speaking muscle is BridgeTalks, a series of internal presentations about any software development topic from one (or more) member(s) of the R&D Team to the others.
In her words, "the goal is to bridge the gap between groups in R&D, removing any silos. They aim to educate, provide training, and request help from other teams." They are "informal and generate valuable conversations across teams," she says. From polishing up the engineers' message to reviewing slides, managing deadlines, and running through presentations numerous times in dry-runs, Melissa says she worries about the moving parts so that experts — that's you, dev — can focus on the message.
Tips From the Specialist Communicator
In fact, according to communication specialists, one good way to perfect your public speaking chops is to stop thinking about yourself and more about others. In sum, think more about the content and less about the speaking.
The OutSystems expert takes it a step further by adding a little twist: boosting your confidence first will allow you to start thinking about your audience. "Everyone is here to listen to your expertise and what you're saying. Be confident in that. Your audience doesn't want to read your slides. Slides are visuals to highlight parts of your speech, so use them as aids and less as the whole presentation," explains Melissa.
Now that you're confident that people show up to hear you talk and you've pushed those jitters away, what do you have to say to your audience? It's time to start thinking about them. How? Here are Melissa's tips for great presentations, whether they're virtual or in-person:
Start at the end. Meaning, think about the conclusion of your presentation first. What is the idea behind your presentation? Why would your audience care? What do you want them to learn or take away from listening to you? Then move to the opening and how you're going to pull them into your idea. That will create a through-line for your audience, so they know from the start what you're giving them.
Good visuals. This is more than slides or images on slides. Visuals can also be physical objects or how you gesture.
Less is more. If it's on your slide and you do not mention it, drop it. Keep it simple.
Know your audience. Are they technical or non-technical? Managers? CEOs? Make sure you think about who you're speaking to.
Practice. Practice. Practice. Record and watch it back. It helps to see yourself presenting to know where you might need to practice more, slow down, or remove a slide. It will also help with your time management.
Tips From the R&D Team
After establishing the baseline for an excellent presentation, it's time to get personal. Public speaking is an individual deal, and every successful speaker has valuable tricks up their sleeve, so we're sharing a wide range of advice on what works and doesn't work for our R&D Team.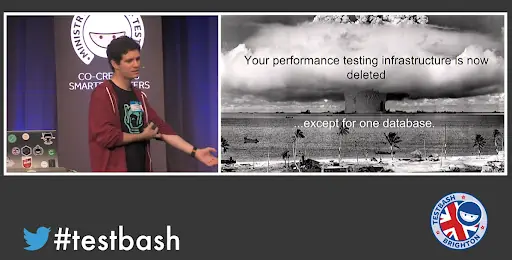 The first in line is Quality Practice Lead João Proença, who boasts an impressive track record of speaking at international software conferences and events. This year alone, you may have attended his workshop on biases with fellow quality engineer Michael Kutz at The Ministry of Testing. However, if you haven't, you can still catch his keynote speech today at Agile Testing Days.
João's advice is an excellent complement to the foundational tips above and a great reminder that your audience needs to come first:
Feedback is key! One of the best ways to ensure that you build an awesome presentation is to gather feedback simply. As others have pointed out, practicing is very important, so do some dry-runs with your teammates and allow for 20 minutes in the end to collect feedback on how to improve your presentation. If you're making a presentation at an external conference, also consider delivering it in a smaller, local meetup, as you'll be able to collect feedback from people without the contextual bias of working at the same place as you.
Slides are there to help you, not the other way around! You are delivering the presentation; the slides are not. Use them as an aid to convey your message. That means you don't need the slides to be complete, or in other words, to contain all the info you will be talking about.
Engage with your audience. Sometimes, you have the opportunity to involve the audience in some of the moments of your session. Such is especially effective at the beginning of a presentation (as you will catch the audience's attention early on). One example is demonstrating a specific concept with an exercise/question or launching a "short poll" with a quick show of hands.
Stay hydrated
Quality Group Lead Sérgio Amorim has already shared his path from introvert to prolific public speaker and member of the DevOps Lisbon meetups community. Buckle up; his tips for an easy delivery are incredibly detailed:
Breathe and hydrate. Breathing is essential to quickly rest and oxygenate the brain, allowing you a moment to think about what you're going to say next. Use a glass of water to hydrate so that words come out fluidly and to create more breaks. Also, the first time you engage in public speaking, you'll feel more nervous, and your mouth will dry up quicker. In my opinion, having a water bottle in my hand helps not only because it keeps my hands occupied (which is something that you don't usually know how to do with them) but also because it reminds me to drink from time to time. The last time I presented in public, I didn't have water; my mouth got parched, and the words didn't come out as easily. So drink up!
Communicate to be understood. Think about how your audience will interpret the message. Communication is the art of others understanding you; it's not about dumping information on people for 30 minutes. Do dry-runs with other colleagues or random people. Try to explain your talk to your kids, parents, friends. Would they understand the full story? Or just a part of it? As others have mentioned, you need to understand your audience. Knowing who you're talking to (or with) allows you to adjust your communication style: can you use jargon freely, or should you explain it in a more detailed way?
Use your body language. We don't communicate just with our voices. Use your hands and body. Display emotion, engagement, and power with the help of your body. That works for both physical and virtual events. Have you ever thought of leaning in on the camera to be closer to your audience? Wouldn't that create a stronger message? Like: "Hey? Are you listening to me?" And by the way, stay straight, don't curl your back. That will boost not only your self-confidence but also the audience's.
You may recognize her from previous OutSystems Developer Conferences — or if you've ever run a half-marathon in the Lisbon area. Team Lead Sara Gonçalves is not one to shy away from a challenge, and public speaking is no different. These are her tips: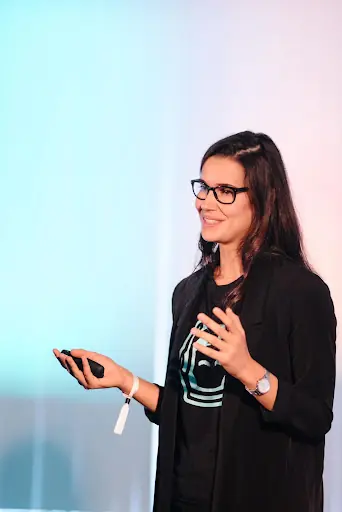 Use an icebreaker at the beginning of the presentation to help people disconnect from what they were doing before. That is a tip I learned during effective meetings training, but I think it can also work here! You can, for example, start by asking the audience a question that will get their attention or add a slide with a funny image to get them talking and which will allow you to make some sort of connection to what you will be presenting next.
Don't end a presentation with "That's it, thank you!" Choose your final sentence carefully because it will stay on people's minds and help them connect the dots regarding everything you presented.
Use concrete examples and images to help people visualize and follow your chain of thought.
Tell a story. You need to think about who your audience is, what their context is, and start the presentation in a way that will make them want to reach its end to find out how it unravels. That is a great piece of advice I got from Miguel Ventura.
Show off your personality
With a Ph.D. in Social and Organizational Psychology and having worked as a postdoctoral researcher at New York University, Tânia Ramos lectured a fair share of academic events. More recently, the Senior UX Researcher at OutSystems also gave a talk on behavioral economics at Interact Global 2021, an international UX and Design conference.
Read her tips for frictionless presentations:
Don't try to say everything in one presentation. Think about the three to five main points you want to convey and organize your narrative around them.
Be authentic, show your passion, and let the presentation reflect your personality. The audience can sense when someone is genuinely passionate about what they are talking about!
When I'm unsure who the audience is, I plan the presentation to suit people with less knowledge (novices) and experts. Use simple language and concrete examples, but include one or two more complex ideas for experienced people.
If you're nervous, practice, rehearse and try to visualize yourself giving a fantastic presentation.
If the presentation lasts longer than 20-30 minutes, promote interaction with the audience (questions, quizzes, exercises, etc.) to keep their attention.
Try to anticipate questions for the Q&A and reserve some exciting ideas to share during the discussion part.
Finally, we couldn't end the R&D advice section of this article without mentioning Team Lead César Afonso, an evil genius who is years ahead of us on this subject — that's why we hired him in the first place.
Back in 2014 (??!!), César wrote a piece on how to prepare for a presentation and, four years later, he added a sequel on essential presentation skills. And yes, if you picked up on his Seinfeld reference about public speaking being scarier than death — we got that from him too. Always paving the way, this one.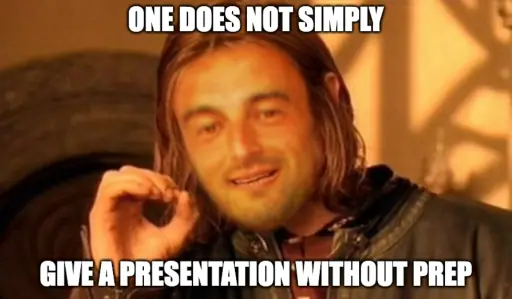 Tips From the Trenches, a.k.a. the Community Team
Speaking to other developers or a general audience can be nerve-wracking, but have you ever tried speaking to your product's users? If anyone has good advice on bullet-proof presentations, it's your company's community team.
So, we reached out to ours. Not to brag, but besides having *the best* community, we have the coolest bunch of people catering to them. If you're a podcast fan, you probably have come across Sydney Lai, Developer Advocate at OutSystems, and host extraordinaire of the DE/CODED podcast series.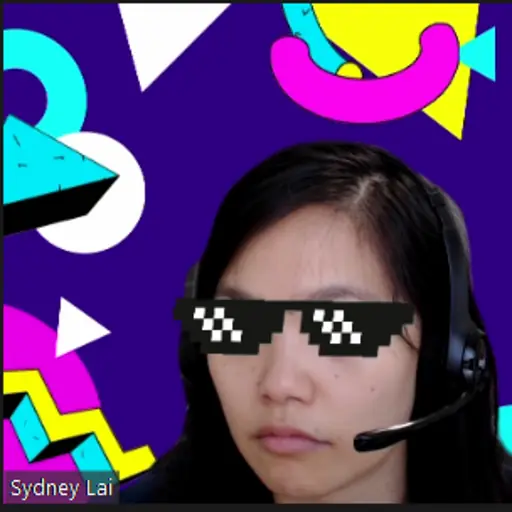 Needless to say, Sydney knows one thing or two about public speaking, whether she's talking into a mic or not. So, without further ado, here is her advice to up your presentation game:
Remember to speak slowly and clearly. This helps with accents or tripping over your words.
When presenting:
a. Tell them what you're going to talk about.
b. Talk about it.
c. In the recap, tell them what you just told them.
Do not overcrowd the slides with too many words. (You've read this before, but if there is one takeaway from this article, this is it.)
Let's get technical
Some people know so well what they're doing that they will ask you questions that had never crossed your busy mind. When we set out to write this article, handing out advice for both physical and virtual events was a priority. But when we asked our teammate G. Andrew Duthie for his tips, he added an extra layer of abstraction: "Live or recorded?" he asked. "Or either/both?"
Sheesh, I wonder who would get into specifics like that?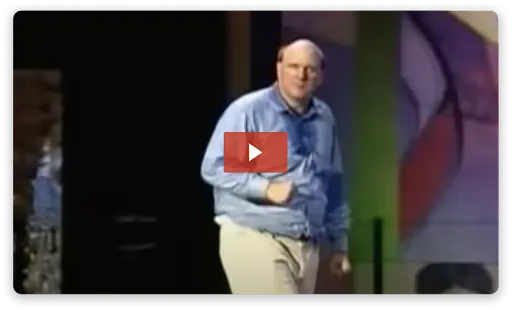 Or, it turns out, a Developer Advocate. Here are his tips from the trenches for "either/both":
Avoid reading your slides! Think of your slides as either an accompaniment to your talk (for example, graphic or photo-heavy slide decks) or a roadmap for your presentation to help keep you on track. Attendees can read much faster silently than you can out loud, so you will lose their attention if you read your slides.


Be aware of the power of silence. This is particularly important for live presentations in front of an audience. If you find that your audience is drifting, or seems distracted, try pausing for a few seconds. It can be really difficult, as we're all tempted to fill the silence with our voice, but a dramatic pause will have those faces that were buried in phones looking up to wonder what they missed! But even in a virtual talk, a pause will catch the attention.



If you're new to presenting, don't forget to practice, practice, practice! Practice your demos repeatedly to ensure you won't hit surprises during the talk. Practice your presentation end-to-end, so you have a clear idea of how much time it will take, but count on the live presentation being at least a bit longer, so you don't run out of time.


When doing virtual presentations, or recording videos, these are the three most important technologies to get right, in order:

a. Audio — make sure you have a quality microphone (USB headset at a minimum. Avoid Bluetooth headsets, to avoid connection issues during a live talk), ideally a large-diaphragm condenser microphone, such as the Blue Yeti or similar. If you will be using it frequently, it's a good idea to mount it on a boom arm with a spider mount to isolate the mic from noise from typing, etc. Also, double and triple-check that you have the correct mic selected before recording or presenting!

b. Audio — yes, I'm listing it twice; it's that important. If your audience can't hear you, none of the rest of the tech matters. Make sure you sound great!

c. Lighting — Regardless of the quality of your camera, more light will help it do its job well. If you are in a room with lots of natural light, make sure that the lighting doesn't throw weird shadows on your face. For supplemental lighting, an LED work light bounced off a nearby wall can help fill in shadows without looking harsh. Purpose-made key lights such as the panels available from elgato are great for those who do lots of recordings/online presentations.

d. Camera — Lots of options when it comes to presenting or recording online. One thing to avoid, if at all possible, is using a built-in webcam on a laptop. These are usually poor quality, though good lighting can help (see above). A stand-alone high-quality webcam will bump things up considerably. You can also often use a modern cell phone to record good quality video, though if you're doing that, you'll want your microphone plugged into the phone, rather than running through your computer, to avoid sync issues later on. Best is a DSLR that supports video streaming to PC via a capture card.


Last note, also related to virtual presentations or recordings: be aware of your background. Avoid busy or cluttered backgrounds, and be aware of things you might not want to show. A virtual background can be a workaround, but in many cases, this can look a little odd, especially if you are wearing glasses or a headset, as the results can vary depending on the software used.
Let's get motivational
Duthie's amazingly hands-on, technical advice could only be offset by some motivational tips from our Senior Developer Marketing Manager. Known for spreading the word about developers and how great they are, public speaking is no match for Ricardo Miguel Silva.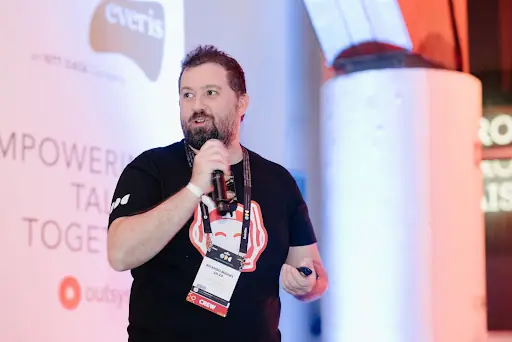 Here are his top three tips:
1. It's a conversation, not a lecture. Try to keep it as conversational as possible, don't just form sentences that seem like they would fit a thesis rather than an open conversation with your audience. This is particularly important when you want to promote togetherness, instead of the detached feeling of someone talking from a pulpit, lecturing you on the subject. You can also keep the audience engaged by acknowledging it, when possible: by asking questions and giving them space to think about stuff you just said and that you expect will have an impact. Let'em mull it over for a bit.
According to Ricardo, "the best part of public speaking is learning how to feel the audience." That is also a skill you will develop over time, he believes, especially "as your vision and focus can be funneled by the uncertainty of your first public speaking experiences." You will need to push through it — no other way about it.
"But you'll eventually relax enough to scan the audience. Find those people who are engaged, reel them in. Engagement is infectious, and if someone is having a good time while learning something new, that good energy tends to spread," says the Senior Developer Marketing Manager.
2. Breathe. Be candid. Show emotion. You're a human being presenting to other human beings. No one expects you to be a speech delivery machine. The certainty of your words is important, sure, but so is showing the emotion behind them. No one should speak to a group of people about a subject they're not passionate about. If that's the case, keep it for something you love more. There's nothing duller or more unengaging than watching someone speak unenthusiastically.

There is also a bizarre tip that I once saw spreading throughout the interwebs: that to feel a bit more relaxed, one should imagine the audience naked. While that seems strange and might not necessarily relax everyone, I understand the basic psychology behind that. It's the essential acknowledgment that, deep down, we're the same: we're all just flesh and bone. I kid you not when I tell you that I've seen people more nervous about attending sessions than those on stage. It's a two-way street.
So, everything that makes you human is important, starting with the most basic of all human functions: breathing. Don't spit out words. Pronounce them. Use your lips, use your tongue, fill your lungs, breathe it out. Use your hands — it's not just for Italians — it'll show expressiveness.

And if you're nervous, why not just say it? What's the big deal? Wouldn't many people from the audience be too if they were in your shoes? Vulnerability can be the best destroyer of walls. And people tend to trust what other like-minded people tell them. Make sure you understand how to use that to your benefit, and you'll be golden.


3. Keep the rhythm of words and sentences in mind as you speak. This goes for speaking as it should go for writing. People generally forget about this, but even if you deliver with passion, you can still sound monotonic even if you put some emotion in it. Make it a bit more musical, then. Get into that groove and mix short, impactful sentences with some longer ones. Improve those dynamics as if it were a song. Just mind that while speaking, you need to make sure your phrases aren't too long, as both meaning and lungs can (and will) quickly expire. If you're running out of breath, take a breather. Sure, the message is the most critical part of the whole thing, but sometimes you can turn the most boring subjects into something cool to listen to if you just get into the right mindset.
Now, wouldn't you give this a standing ovation?