Software dominates the world. But how well does the world know the people who develop it? Let's look at what some recent developer surveys say.
Would anyone have guessed that more developers are dog people than cat people (except in Germany)? Or that developers prefer Star Wars to Star Trek (unless they're over 50)?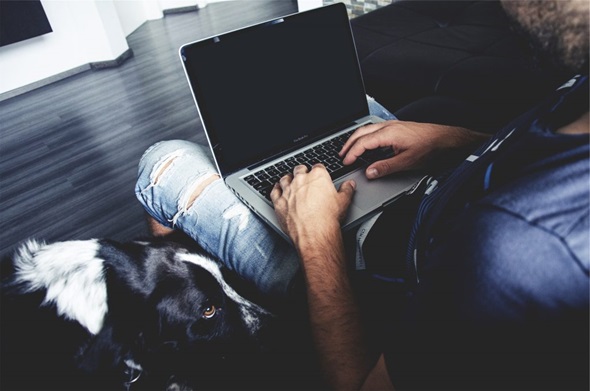 Or that at the end of 2016, Android would be named as number 1 in mindshare for mobile developers at a record 79%? Perhaps so.
But what you might not know is that 8% of the participants in developer surveys say that "being nice" is a challenge at work. Yes, they actually took the time to say that in a 2016 Stack Overflow Developer Survey.
Most likely they are part of the 78% who are always interested in new job opportunities. Pay no attention to the fact that 63% of that 78% say they're not actively looking.
Seriously, Why the Career Restlessness?
Salaries are probably a factor. Compare median earnings of web developers, for example. (VisionMobile did in VisionMobile – Developer Economics State - of the Developer Nation Q1 2017, one of their comprehensive reports on their famous developer surveys.) Americans earn twice as much as those in Western Europe. And, the rest of the world's developers earn half of what the Western Europeans do.
More worrisome than wandering developer minstrels are the stats for experience. If you're putting together a team, you might be surprised. 52% of developers have less than 7 years of experience. In reality, the experience levels of developers today run the gamut.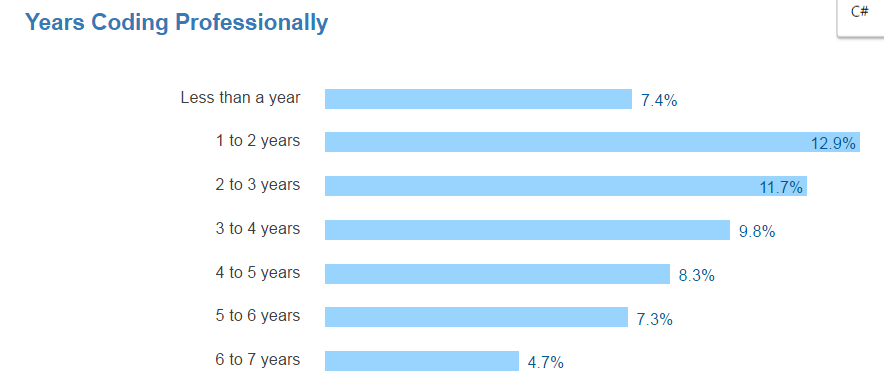 Then there's the time between when they learned programming and started their careers. According to StackOverflow's 2017 survey, 11% of professional developers got their first coding jobs within a year of first learning how to program. And, when 37% began their careers, they'd only learned to program one to four years previously. So much for the vision of a 10-year-old child prodigy hacking into a home computer to learn how to program and finally landing a job at 21.
Developer Surveys Challenge Common Perceptions
This is the data that challenges norms. It's the data that tells us that not quite 2% of developers say they're machine-learning or data science developers, but that 41% of them say they work on data science and machine learning projects. Or that even though the most widely used technology for back-end development is still Java, 10% use a visual development or low-code tool. Who saw that coming?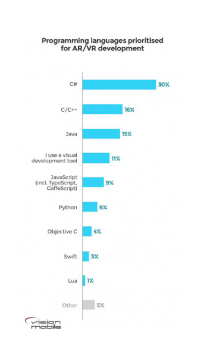 Having this kind of information about the developer nation can make the difference between you and your competitors. Why? You can figure out how to build the right teams and have the right tools with hard data instead of intuition.
Consider the fact that the complex software most companies want requires about 15 years of experience. The Stack Overflow 2017 survey tell us that only 37% of participants have 15 years of experience or more. Or drilling down into specifics, there's the fact that, in the case of virtual or augmented reality, C# proficiency is the top priority. Yet, developers who are masters of the C# universe are declining in number.
Setting yourself up for world domination
When you have real facts from developer surveys, you have the edge that can lead to world domination. You can look at tools and other avenues that can close the experience gap, such as low-code platforms. You can also get better acquainted with the developer nation. After all, you already know that more than 3/4 of developers might be open to a job offer from you. You can also look into snapping up some C# developers if virtual reality is your thing.
After VisionMobile sent out the 12th edition of their Developer Economics survey, we called on thousands of members of the OutSystems Community. We encouraged them to be part of the 21,000 developers globally who responded. Now, as a partner of VisionMobile, OutSystems is proud to announce the publication of the "State of the Developer Nation Q1 2017." This report analyzes answers to questions on multiple hot topics. It homes in on how cloud, mobile, IoT, desktop, web, virtual reality, and machine learning are affecting developers.
We hope you find the insights from this report useful in your Jedi quest to build the best software for the right side of the Force. Or, to boldly go where no man or woman has gone before.
Stay tuned for more insights from us about this and the StackOverflow 2017 survey. For information on the state of application development as a whole, be sure to check out the OutSystems State of Application Development 2017 report.
Sources
All statistics quoted in this article are from the following publications: