Al Salam Bank Provides Financial Lifelines for Customers During COVID-19
4
months to complete first app
2
developers built portal in 2 days
Al Salam Bank serves tens of thousands of retail, private, and corporate customers in Bahrain. The bank wanted to deliver consistent experiences across branches and digital channels. But off-the-shelf digital banking solutions proved too rigid, expensive, or difficult to customize for Al Salam's requirements.
Using OutSystems, the bank has completely overhauled its onboarding process, allowing new customers to set up their accounts in just minutes via a mobile app. And, when the disruption of COVID-19 put pressure on its customers' finances, Al Salam quickly launched a new initiative that offered vital financial lifelines to people in need.
Case Management

Customer Experience

Digital Core Systems

Mobile Applications

Operational Efficiency

Web Apps & Portals
Challenge
Deliver Seamless Experiences, In Person and Online
As a fast-growing bank that provides unique, Shari'a-compliant services to thousands of customers across the Kingdom of Bahrain, Al Salam Bank understands the importance of innovation.
Since its initial launch in 2006, Al Salam has offered retail, private, and corporate banking alongside investment and treasury services. More recently, Al Salam shifted its focus to upgrading customer service interactions across digital channels and branches simultaneously—ensuring its customers get the right experience wherever they visit.
As customers increasingly opt for online and mobile banking to manage their money, Al Salam needed a way to offer them seamless, user-friendly digital experiences.
"When I joined the company in 2018, my mandate was to boost the digital channels we provide," says Mohammed AlShehabi, Head of Innovation at Al Salam Bank. "Initially, we just focused on the corporate side of the business. But it soon became clear that we had to approach the customer experience holistically if we were going to build a truly effective set of digital channels. So we expanded our horizons to include retail banking, too."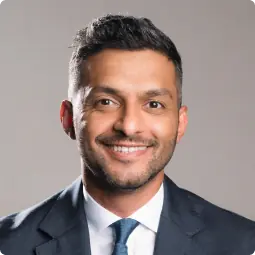 In the early stages of the scoping process, the bank investigated numerous digital banking solution providers.
"Every bank has its own way of handling internal processes—and on top of our preferred way of doing things, we also have specific processes to follow as an Islamic bank," explains AlShehabi.
That meant it was difficult to find a solution that meshed well with Al Salam's existing infrastructure while adhering to crucial Shari'a requirements. And although plenty of solutions offered customization and localization options, none delivered that perfect fit—and many were too costly and complicated to use at the scale the bank needed.
"When we were building our digital channels, I wanted us to have the flexibility to make sure the architecture and capabilities were just right," says AlShehabi. "Our customers are unique, and our offering is unique, which means our development approach needs to be unique as well."
Why Al Salam Bank chose OutSystems:
Increase professional developer productivity

Deliver web and mobile applications

Enable continuous delivery
Solution
A Tailored Development Plan
Instead of using an off-the-shelf product, Al Salam's team decided to build its own solutions, tailored exactly to business and customers' requirements.
"That brought us to a new crossroads, where we had to decide whether we'd build everything from scratch in-house using a team of specialist developers, or find a platform that provided the building blocks for us," says AlShehabi. "And that's where OutSystems excels."
The team at Al Salam initially adopted OutSystems for its internal applications, but the speed and flexibility that the platform provides made it a compelling solution for the bank's customer-facing digital channels as well.
Al Salam's first project with OutSystems relied on a small team of just three developers, and focused on digitizing the onboarding experience for the bank's retail customers. Setting up a new account used to be a lengthy process that could take days to complete while Al Salam completed document checks in the background. But now, customers can open accounts and access mobile banking services through an iOS or Android app, in just a few minutes.
The team completed the initial phase of that project in under three months. "It was an incredibly fast turnaround," says AlShehabi. "We've been iterating on the app ever since, and we're committed to releasing new features every quarter."
The speed and flexibility of OutSystems were tested again when the disruption of the pandemic reached Bahrain. As part of the nationwide #TeamBahrain effort to support the island's citizens through COVID-19, the bank created the #AlSalamInitiative.
Two of Al Salam's developers built a portal in just two days, which meant the bank could fast-track support directly to those who needed it most. Available to all customers, the initiative included interest-free loans, installment deferment, and credit increases to help ease some of the stresses its customers were facing.
Results
A Digital-Native Future
With two successful customer-facing projects completed—in addition to several internal applications—Al Salam's digital innovation is proceeding at pace.
"Since we adopted OutSystems, I've seen a major shift in the way our organization collaborates," explains AlShehabi. "Before, digital services were somewhat of an afterthought; a new product would be designed, built, and approved before we really had a chance to think about the digital component of the offering. But now, our innovation team works so closely with the product development team to create a cohesive digital experience for our customers."
Everything at Al Salam is now built with digital channels in mind. Its OutSystems development team has grown to 10 people, and Al Salam's digital CX transformation is well underway. And because it's so fast and intuitive to create apps and portals, the team is innovating like never before.