Financial Services Firm Edelweiss Launches Digital Lending Platform
Innovation Awards
Winner 2021
Edelweiss is an Indian financial services firm that focuses on SME lending. The company worked with OutSystems, and delivery partner Do iT Lean to launch a digital lending platform. Results include an improved user experience and the automation of creditworthiness checks. Edelweiss reports a two-thirds saving in processing costs.
Customer Experience

Digital Transformation

Operational Efficiency

Web Apps and Portals
Challenge
How to Eliminate Manual Processing to Accelerate SME Lending?
Edelweiss is one of India's leading financial services companies, focusing on responsible SME lending. In the past, manual and decentralized processes made it difficult to respond quickly and efficiently to client needs.
Edelweiss set out to create a digital lending platform using OutSystems—a first in India's lending industry.
Solution
Iterative Development Delivers a Great Customer Experience
In six months, Edelweiss developed its digital lending platform with OutSystems delivery partner Do iT Lean. By using iterative development and continuous communication with users, Edelweiss delivered a great customer experience with a minimum of disruption.
Regular iterative releases—made easier through CI/CD continue to enhance the platform's features.
Why Edelweiss chose OutSystems:
Speed-up development and improve agility

Deliver public-facing web and mobile apps

Enterprise-grade scalability and security
Results
Automation Accelerates Loan Origination—Cutting Processing Costs by Two-thirds
Edelweiss's digital lending platform automates much of the loan origination process, dramatically accelerating lending decisions across three lines of business: housing, business, and personal loans.
The digital lending platform has eliminated paper-based forms from the customer onboarding journey and instantly and dynamically validates each applicant's creditworthiness as the user progresses through the application process.
Some early outcomes from Edelweiss's digital strategy include:
Reduction of critical data loss from 40 percent to zero percent due to automation
2x productivity increase
Enhanced user experience
3x reduction in processing costs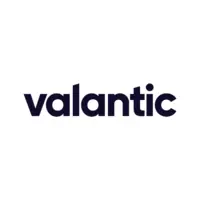 Partner
Do iT Lean - a valantic company
Do iT Lean - a valantic company is a services organization dedicated to building web and mobile applications using OutSystems low-code platform. We are experts in agile delivery and believe in...
Learn more about Do iT Lean - a valantic company
Edelweiss was so impressed with the agility it gained from developing on OutSystems that it shifted all ongoing and future development to OutSystems within 12 months.