One of the largest privately-held spirits producers in the world developed a CRM for local use using OutSystems. The IT team's goals while developing the solution were to avoid the expense of package customizations, keep up with business changes, support integration, and achieve high user adoption. The first version of this custom-built CRM was developed in three months with a team of two developers and the strategic input of end users, and it automated a number of key business processes.

"Nobody thought we could pull this off..."
One of the largest privately-held producers of spirits in the world, the company produces, markets and distributes a variety of internationally recognized spirits in more than 150 markets worldwide.
One of their subsidiaries was looking to replace an existing CRM system and wanted to mitigate the risks and costs they had experienced in the past. Specifically, the company hoped to avoid the expense of generic package customizations and of keeping up with business changes after going live. They were looking to integrate with other data sources and achieve high user adoption. They were also concerned by the fact that their mission-critical intellectual property would end up in the hands of external contractors.
Faced with these concerns, they began looking for a system that could function as a total solution.
"We moved from an 'it's impossible' mindset to a mindset where no one is afraid to ask for new features or solutions. OutSystems was the key enabler in this transformation."

Why OutSystems?
The company researched the market for existing software packages, but nothing fit quite right. They did not want to be held hostage by software contractors and needed more capability than a generic package customization could offer. Of the options investigated, not a single one was selected. There were either too many budget constraints or a lack of other resources.
Java and .NET development was decided against once timelines and ROI were considered.
OutSystems was selected because IT wanted to deliver more targeted features tailored to business needs and be able to manage those features and change them quickly according to user needs.
First Version Live in Three Months
Solution Capabilities
CRM
Customers
Products and Stock
Contracts
Orders
Marketing Automation
CMS
Gamification Engine for B2C Websites
Customer Portals
Integration with AS400 and SAP
Marketing and Sales Knowledge Base
Compliance with EU Customs Regulations
Multi-company
IT Portal
Logistics Handling Control System
The first version of the custom-built CRM was built in only three months with two developers. There was enormous pressure to get the project right as business users, mostly from the sales team, had gone through difficult CRM implementations before and were also undergoing leadership and organizational changes. However, when they saw their feedback being incorporated week after week during the course of the project, they began seeing the benefits of the new approach being taken by IT.
Fast forward a few years and the CRM grew through several iterations, including the addition of new capabilities like a customer portal, a completely new layout and a replacement of the underlying AS400-based ERP with SAP. As the solution gained visibility in the company, the system was extended to support the usage of the Orders Module in other branches.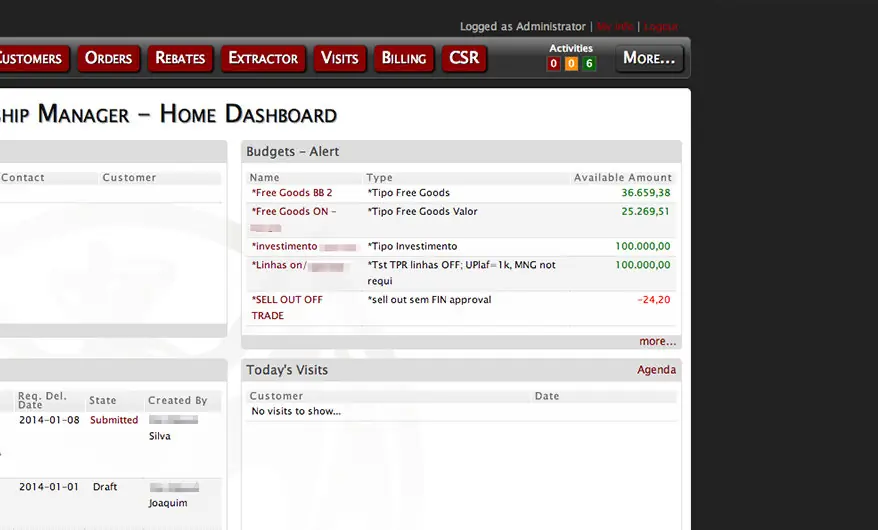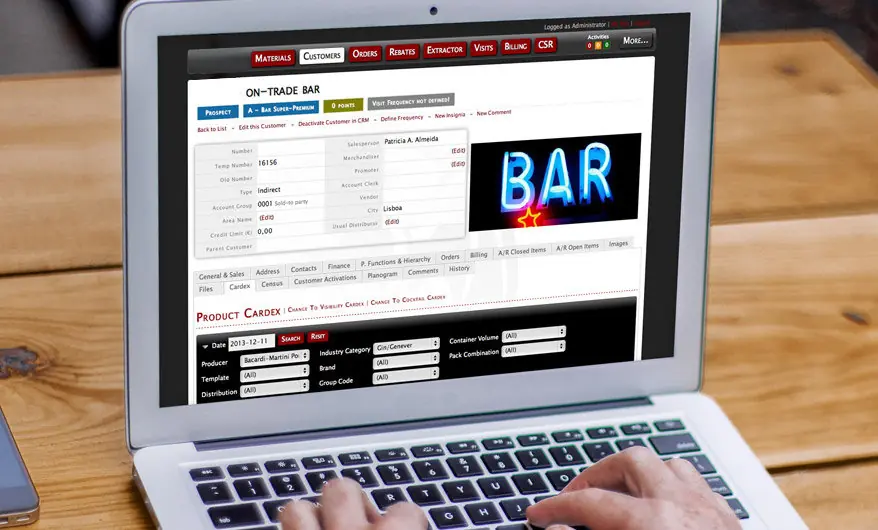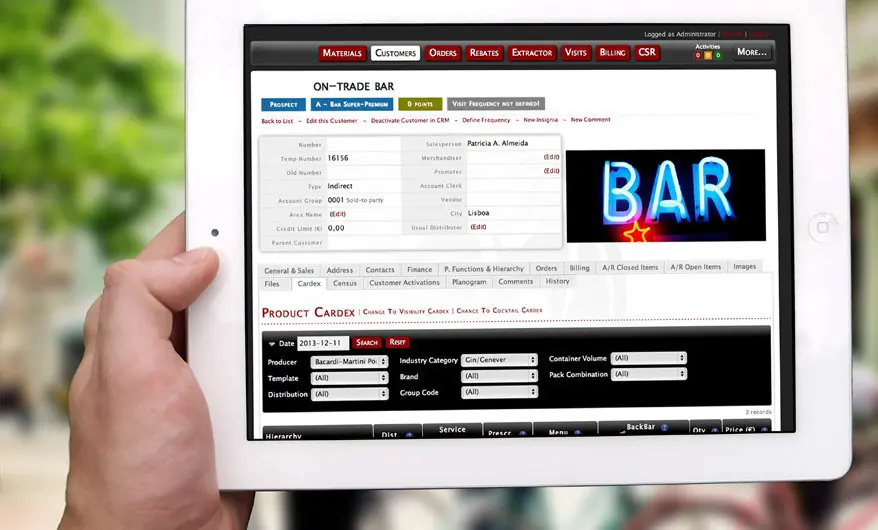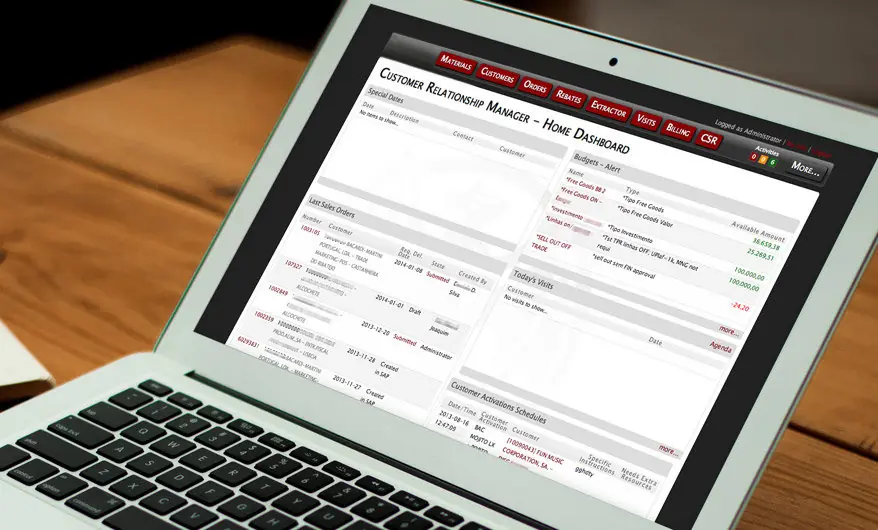 "Now, it takes little more than a minute to complete an order in SAP compared with the previous 30 minutes."
The IT Manager was praised by the headquarters. "What started as a simple CRM implementation ended up having a huge impact within the company globally. Many people thought we weren't going to pull this off," he said.
With heightened visibility, it didn't take long before other branches started to consider the CRM solution for their own order management. Motivated by its success, IT added new capabilities to the CRM solution to support multi-branch usage.
Shadow IT control
Regained the trust of business
1 month multi-branch support
IT is now autonomous and owns mission-critical applications
AS400 replaced with SAP
Flexibility to implement changes in-house within hours or days and deal with open requirements
Completely integrated with SAP, corporate's global ERP
Corporate honored project with an Innovation Award