Create Map-Based Interfaces with OutSystems Maps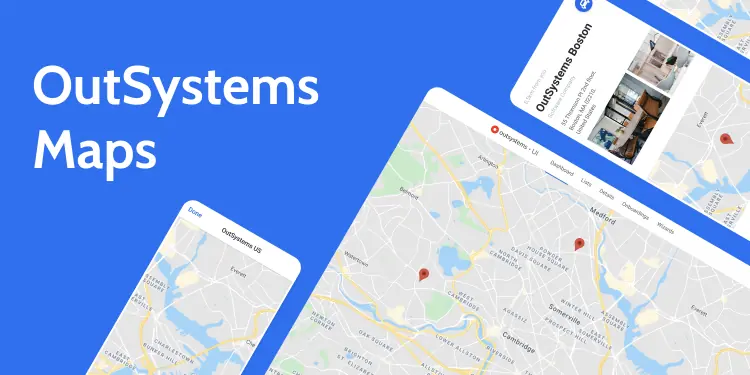 Accelerate screen composition to show single or multiple locations on a map with OutSystems Maps, a component that supports map-based interfaces. Based on the Google Maps API component, it's fully customizable and adaptable, allowing you to change map behaviors, change the visual aspects of the map, add markers, and customize them according to brand guidelines. You can also speed up the application development time with new screen templates that show multiple markers on a map and a detail for each location, combining the component usage with beautiful UI.
Try OutSystems Maps now.