This blog post was co-written by Lawrence Grigorescu.
There's no question that data and analytics are crucial for a company's success. In fact, according to a survey by McKinsey, organizations with the greatest overall growth in revenue and earnings state that their data and analytics initiatives have contributed at least 20 percent to earnings.
Given this reality, at Colliers, we are ushering in a new data-driven culture for building products that support more than 15,000 real estate professionals across the world.
In this blog post, we'll show you how we're pioneering an analytics-driven culture by combining the speed of development of OutSystems and the analytics insights of Pyze.
But first, let's start from the beginning.
Introducing Pyze
If you haven't heard about it yet, Pyze is a cross-platform analytics platform that provides data intelligence to help organizations understand the business impact of their software projects.
By integrating Pyze into your application, you can identify improvement points on your user journey, act upon them, and increase user adoption and engagement, and development efficiency.
Pyze does this by providing you data to understand how many users complete each step, how much time they spend on each step, and get a deeper understanding of why users abandon workflows before completion.
Enter OutSystems
At Colliers, we have the vision to make it easy for anyone in our organization to build applications that unlock new business efficiencies. To achieve this, we are developing a software stack that includes OutSystems high-performance low-code platform for building applications and Pyze for usage insights and process analytics.
While Pyze gives us insights on how to improve the user experience, OutSystems provides us with speed to quickly move from idea to production and quickly change and incorporate user feedback on-demand.
Creating a Data-Driven Culture at Colliers: How It Started
Last year, as we were developing a large-scale enterprise system, it became apparent that there was an important set of mobile users with an inconsistent usage pattern. They were often on the road, accessing our systems intermittently, and lacked the muscle memory to recall how the applications functioned. Moreover, they needed to access data across multiple business systems.
We had an idea to develop a specific application to bring insights to them on-demand. We hypothesized that users would adopt and adapt to this type of interaction model, which was a departure from traditional patterns of accessing corporate systems.
Harnessing our enterprising culture, we opted to focus on developing a skeleton structure to test our hypothesis and let the business value guide future development, rather than starting with a business case based on heavy requirements.
We worked with a small set of users to validate our hypothesis and clarify the business value. We used XD and Balsamiq to create wireframes and acquire user feedback, and then we partnered with OutSystems to build a limited proof of concept that we used to engage with users to further assess business value.
If You Can Measure It, You Can Improve It
Once we validated the capabilities, we released a prototype to one department. We connected Pyze to understand the features of interest to our people and their pathways through the application. Through Pyze, we learned early on that users were only accessing the app once or twice a month. Based on usage data, we focused on capabilities that would drive daily relevance.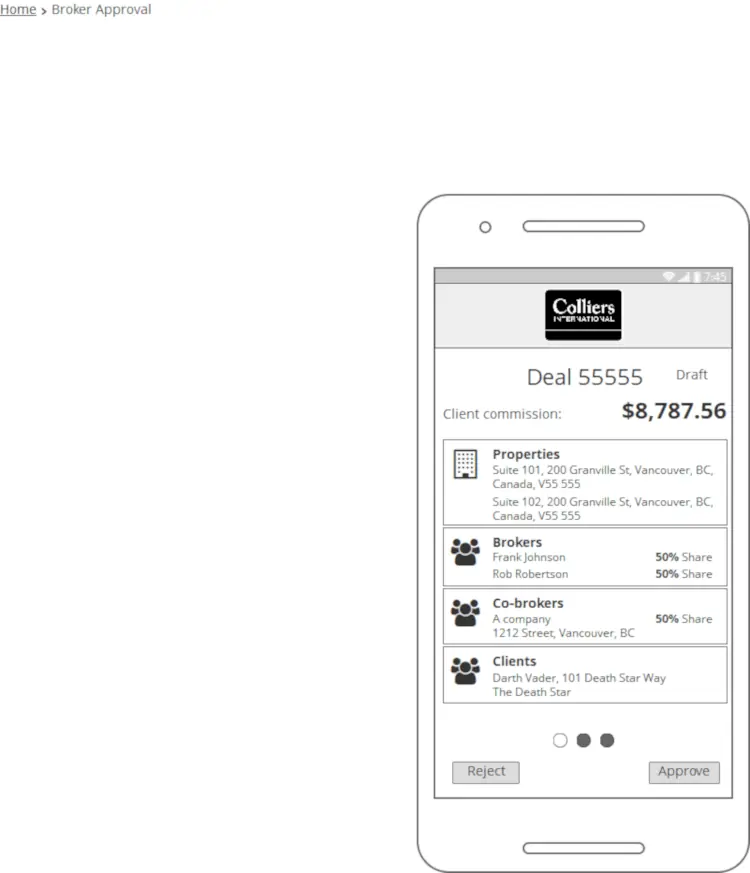 One particular case stands out. The product team was quite excited about a "Live Roadmap" feature that we wanted to use to communicate updates and new features. As a result of low engagement, we removed it very quickly, and it was easy to do so.
Numbers Don't Lie
Given our startup mentality, we focused on features that would drive adoption and engagement. As we started to roll out the application broadly across more departments, we used the data from Pyze that demonstrated our growth and patterns of engagement to make the business case to senior management for investment resources.
The application is now a reality, it's growing, and we continue to nurture it. In our journey, it was essential for us to stay in touch with users and get regular feedback. Because we could share email addresses and user role information with Pyze, we easily saw which users were using new features and reached out to them directly for constructive feedback. This helped us develop the right set of features to build greater business value.
North Star Metric Is the Guiding Light
Our 2021 North Star metric is engagement. We continue to need solid analytics to measure user interaction with the application and ensure we're consistently delivering daily impact.
The Pyze dashboard is the first thing we look at on most mornings to track daily, weekly and monthly engagement and adoption trends. Depending on the analytics, we are able to keep the roadmap fluid to build the features necessary to achieve our goals.
The Path Forward
Measuring the business value of each application project is a fantastic way of ensuring we're investing in the most impactful projects. This means we're left with only ones that demonstrate value.
At Colliers, we like to view our applications as an ecosystem of capabilities. We are excited to continue leveraging Pyze to not only understand the value-based metrics of each application, but also how users interact across these capabilities and business processes. This is how we will continue to innovate and create differentiation in our industry.
---
Learn more about how OutSystems and Pyze can help you increase user engagement on this page. Or visit the OutSystems marketplace and give the Pyze Analytics Plugins a try!