We have all heard the old proverb, "Necessity is the mother of invention." Perhaps never before has the world seen such proof of this as it is seeing now in the midst of a global pandemic impacting everyone in the modern world.
"Empathy" is the new currency and the guiding principle for organizations as we all work together to keep the machine running and to try and do something—anything—to help those around us in need.
But all the funding in the world falls short if there aren't enough people to get out and serve. And so organizations are looking for other ways to make a difference, no matter how big or small.
Here at OutSystems, we know that every organization is unique, so even as we look for ideas for applications that we can build and share to help organize efforts, or to track health statistics, we know that our partners and our customers are busy doing the same and we thought we would share a few of their ideas. Perhaps what they have done could be useful for you.
All of these ideas were built using OutSystems, and they were all built in just under two weeks, which is, not surprising to us, but certainly gratifying both from a business perspective and personally.
Employee Wellness
With all non-essential workers in the U.S. working from home, it can be particularly difficult for organizations to track employee wellness, which is critical as we manage our resources to tackle the "new normal."
Unfortunately, on at least one platform, these types of apps have been banned if they do not originate from a government entity or public health organization, which means that if you want a purpose-built app to help you monitor, track, or manage anything related to the pandemic, you'll have to source it yourself.
One of our partners in the U.S., Do iT Lean, built an application to help its customers identify whether they may be infected. Do iT Lean's app, titled, "Covid-19 Health Tracker," which was recently highlighted by TechCrunch, encourages employees to log in daily and record basic health baseline information such as their body temperature and whether or not they are having additional, possibly Covid-19 related, symptoms such as a cough.

The application also allows companies to post documents for workers--anything from preventative guidelines to process documentation in case someone does get sick.
Emergency Assets Marketplace
While we are on the topic of sharing, another OutSystems partner, Deloitte, built a Marketplace for Emergency Assets, which allows municipalities in close proximity to share resources they have or request resources they need. The application was designed using a familiar auction-style layout, allowing users to filter and search for goods by geography, need type (e.g. foodstuffs), and even price.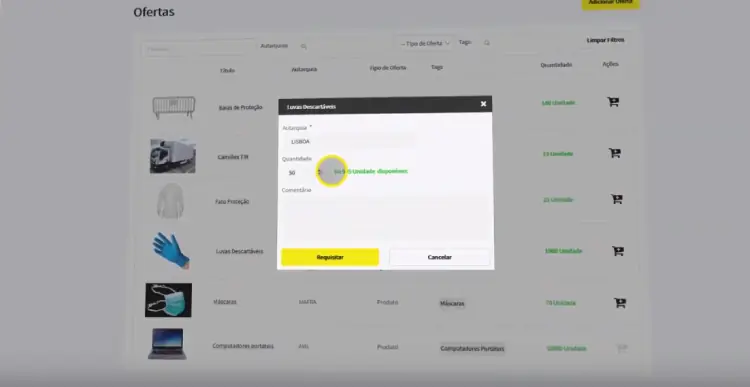 Once identified, users (like a municipality or fire department) can make purchases directly from within the app, which then dynamically updates itself so that users are always presented with the most up-to-date and actionable information.
Supporting Local Businesses
The last application we want to show you was designed to help the nearly 70 percent of the global population employed by small and medium businesses. We all know a local business owner who is currently struggling, if not already closing their doors, possibly forever. Any business lost is one too many.
Darwin Lab's application, Service Schedule hopes to help curb this problem. Service Schedule offers another marketplace-style environment where users can search for providers of everything from home care to cleaning services to online fitness classes. The application can be easily customized to serve a particular need, such as healthcare (shown in the link provided) or used locally to serve a variety of businesses. It lets providers post their service(s), availability and prices, and it lets consumers search and book appointments with providers, all from the convenience of their mobile device.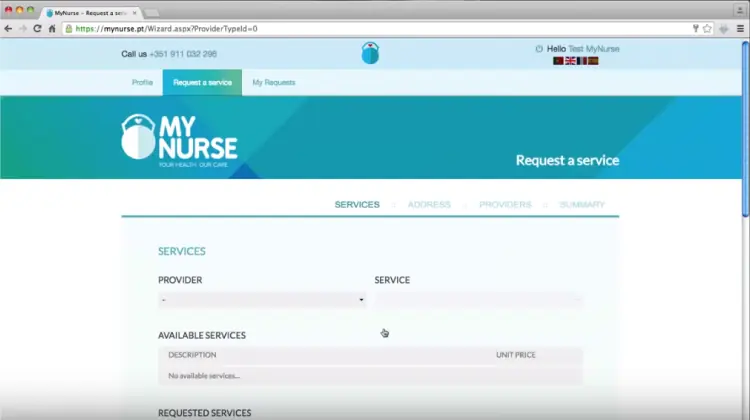 Not only does this give local businesses and service providers a new channel to market their products and services, but it also helps protect us all by reducing our need to go out for the things we need.
These are great examples of what we can do—as a global community—when a need arises. But, there doesn't need to be a global crisis to take advantage of the benefits of low-code. Whether you build it yourself, or you work with an established development partner like the ones in our ecosystem, there's no limit on your creativity or the kinds of problems you can help solve.