CIOs reveal that people and culture leadership continue to be the biggest challenge for the role.
2021 demonstrated that 2020 was more than an emergency response. For the second year in a row CIOs played a key role in helping organizations respond not only to the continuing pandemic, but also global supply chain issues and changing demands by employees, to the point of some economies and markets losing a large section of their workforce.
Business technology leaders therefore have continued to deploy and support new ways of working, of collaboration, as well as running a business shaped and delivered by technology.
Throughout 2021, business technology leaders have shared with the CIO Talks forum how their organizations are adapting, the leadership methods required for this new era, and the technology platforms that enable this change. For the final episode of the year, five panel members rejoined CIO Talks to discuss the key topics of the year and consider what will take place in 2022.
This blog post is a sneak peek of a longer conversation that you can now watch on-demand in the link below.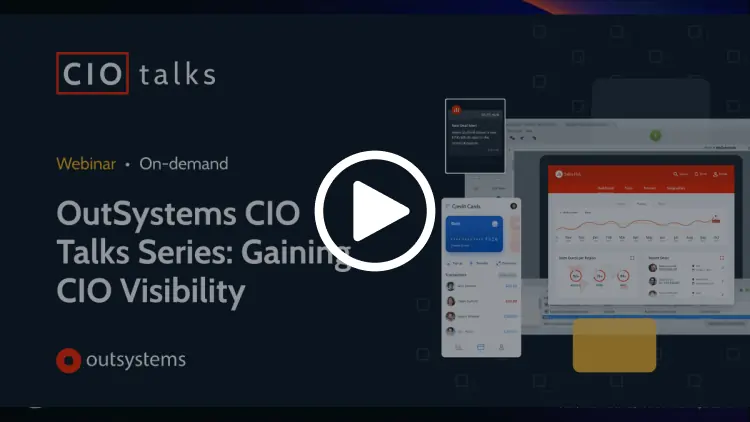 "What we all have to do is make decisions around how we're going to source to be able to deliver against the business priorities," Georgina Owens, CTO for Liberis, a financial services provider, says of the skills challenge she and all business technology leaders face.
"I've been weighing up a lot of the different options, such as is it in house? Is it a third party? Is it one location? Is it no location? Do you try to build your own team? Do you work with lots of partners? And I don't think there is a straightforward answer at the moment. I'm trying to build a culture and a team, and how you do that and incorporate all of these different options is really, really challenging," she adds.
"One of the challenges is that there's so much competition now," adds Jay Parmar, CTO with Lyst Consulting. "In order to attract the right talent, whether it's in the UK or global, it doesn't really matter where it is, you have to prove to the talent that you're worth working for." Eileen Jennings-Brown, Head of Technology at Wellcome Trust, a medical funding body, says having a great purpose does help the London headquartered organization attract the right talent.
But as Omar Shraim, CIO at Sapphire HMS, a Kuwait headquartered health services provider says, the talent challenge is global and the ways to tackle retention is hard. "It is one of the biggest challenges facing us next year," he says.
"One of my team has spent three months working in India to help his dad out, and has just come back to the UK, and that's the kind of flexibility that I think employees are looking for," explains Martin Carpenter, CIO for Synomics, an agritech business. Carpenter says technology talent, and the management of that talent has become a global stage.
The CTO is also a board member for a UK NHS trust and is therefore working with clinicians in roles that cannot be delivered via technology and therefore remotely. "I think it's really important that we appreciate that the shortage of talent isn't just a technology one. It's across many professions."
Agility
Technology leaders and teams won a great deal of praise in 2020 for their ability to respond to the pandemic and rebuild technologies and business processes to allow organizations to work remotely.
As is well documented, in the spring of 2020 major enterprises began to be run from spare bedrooms, kitchen tables and even garden sheds. That speed and responsiveness of IT was a beneficiary of organizations reducing their red tape and making decisions more quickly. Will 2022, if a return to working normality arrives, see organizations lose the agility they gained in the last two years?
"The agility is staying at the ground level," Carpenter said. "I think the pendulum has swung very much from asking for permission to asking for forgiveness, in terms of getting things done. Small bits of incremental innovation continue to happen, but big change is starting to slow down, but those are more for structural change reasons."
"There is always a tendency for a bit of bureaucracy to creep into healthcare," Shraim adds. "The pandemic has shown more progress over a year than we have seen over a decade, without exaggeration. The new challenge is growing digital adaptation," he says of a continued need to educate organizations on the possibilities, but also the obstacles and challenges, such as modernizing infrastructure.
"In the commercial sector, what we found is the initial pace at which we started to run and make things happen, brought with it, great success, but all the warts as well," Parmar says. "So the bureaucracy is really about going back and fixing the technical debt or the issues that you created with loopholes or the gaps in the solutions," Parmar says of how some agility has had to be lost in order to future proof organizations.
Owens agrees and sees that CIOs will have to become used to accelerating and then retrofitting fixes or policies once a product is live. "We have to make decisions on a daily basis around whether it's okay to create technical debt because we can't do everything perfectly, sometimes you just can't do everything quite the way you want to do it. So it's a very interesting balancing act."
Leadership in the 2020s
"The thing that has really come to the fore, for me, over the past year is the mental health issues that are associated with working in isolation. So I think it's really important that the fast adoption of new technologies is great, but we need to be cognizant of the fact that as humans, we're used to social interaction," Carpenter said of how technology adoption has increased, but now the CIO is spending less time explaining why to use a new technology or work in different ways, and instead is spending time on care.
"People are not happy being locked at home and doing the work, and I could see it from the engagement of the people. Even the communication among the team was getting very intense. So this does need to be factored into technology adoption," adds Shraim at Sapphire HMS.
As organizations look to modify leadership methods, continue digital transformation and retain talent, some leaders are increasing the collaborative ways of delivering change, using technologies such as low-code.
Shraim said his adoption of low-code had helped overcome recruitment issues: "We are not having to recruit developers, and we can upskill members of their team to manage these systems and do whatever configuration is required in these platforms. So it certainly helps with the talent challenge."
Parmar adds that a further business benefit is that organizations can create quick prototypes of solutions.
The year ahead will see CIOs remain at the forefront of the largest challenges organizations face in dealing with a pandemic, growth, digitization, recruitment and retention. Technology will play a role in protecting the organization, but technology is only part of the solution, people and culture will remain the most important focus for CIOs and their talks.
For the full conversation, join me in my webinar Gaining visibility.