You have a brand new customer. A big industry logo. One of those you can't wait to add to your website homepage. And you want to impress that customer big time by showing off all the cool tricks you can do. You're shooting for the wow-factor. Time for a clickable prototype.
New Adventures in Hi-Fi Mockups
I've been a UX expert at OutSystems for four years. One of the challenges that I had when I started was keeping up with the fast pace of projects. In case you don't know, OutSystems is a low-code or high productivity platform for rapid application development. So, if traditionally you have about a year and a half to deliver a project, at OutSystems you have three months. In any other universe, that's usually the amount of time you have just for UX and UI research. But it wouldn't make sense to spend the same amount of time on designing the solution and on building it, right? That's why we have a UX/UI methodology at OutSystems, which we've been working on since 2013. Let me explain one of our core elements, the clickable prototype.
A clickable prototype is just like a real app. Except that it's a bunch of high-fidelity mockups of UI screens, where you can add animation, gestures, and transitions, using technology like InVision, and transform those images into clickable screens.
Now, imagine your customer—that awesome new logo you want to impress—wants to build a mobile app. You create a design, gather a few high-fidelity pictures or drawings, and put one after the other. Once the images are set, you define the flow: for instance, "when one clicks on button A, go to screen 3." This is your clickable prototype. You can have it on your phone or as a link you can share. And it only takes about one or two days to build. So, in a couple of days, you give your customer what seems to be a perfectly working mobile app that he or she can test, feel, and experiment with. But this is just the tip of the wow effect.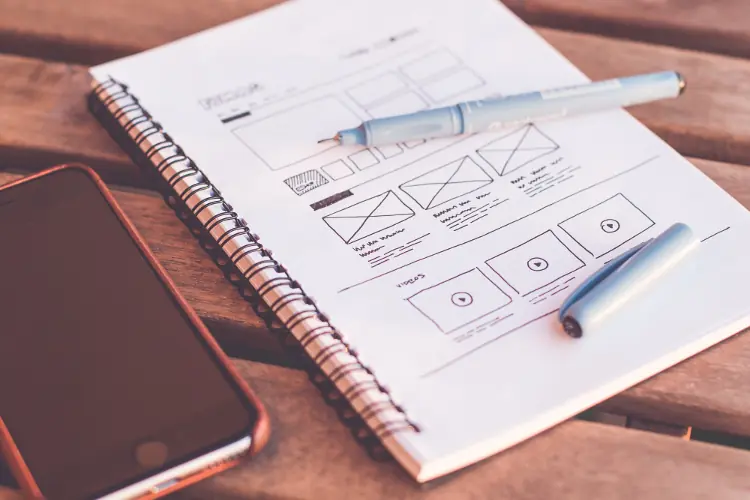 A Glimpse of the Future With Feedback
Instead of concepts you draw on napkins—abstract ideas—you show something tangible—the visual equivalent of what the app will become. Right at that first meeting, you give your customer a glimpse of the future. He or she can touch and interact with the app prototype, see if it works according to the goals initially set, and react right away. If you're using a technology like OutSystems for your clickable prototype, you can then update it based on the customer's reaction and suggestions in a matter of minutes. In addition, both of you can anticipate user acceptance by evaluating whether the app is intuitive and if the user will understand it, like it, and use it.
Once you're both happy with the prototype, your IT team has everything they need to start building the real app. And that's the real wow factor. Rather starting to design an app based on an abstract concept, which can be a shot in the dark, they have the prototype as a foundation. And, you will have validated that it will deliver business value—this last one a crucial factor for successful digital transformation itself.
Where the Value Begins
How do you measure the success of digital transformation? There's no quick and easy answer to that question. But prototypes help you picture what is likely to be valuable to the business. That's the reason for having them. It's where the idea, the design, the roadmap, and the concept stop and the value begins.