SAP wants you to move to S/4HANA, but you might not be ready — although the business needs help now. In my previous blog post, I showed you three ways to customize and modernize your SAP system, while you're getting ready for the S/4HANA migration:
Today, I'd like to spend a little more time on "extend," as extending is the fastest way to achieve the most value, with the lowest risk.
Now, it's true that SAP offers SAP Extension Suite that allows developers to implement loosely coupled extension applications. But in a fast-changing world, that doesn't come without challenges. That's why, in this blog post, I want to introduce you to an alternative to SAP Extension Suite: a way to extend your apps with a modern app development platform.
Common Challenges with SAP Extension Suite
Here's the challenge your business is likely facing: you rely on SAP to run key applications, and have customized SAP over the years to meet requirements that are unique to your business.
Meanwhile, competitive pressure, tech disruptions, productivity challenges, and black swan events like the pandemic are driving your business to demand new user experiences and new touchpoints and integrations for employees, customers, or partner use cases.
Sure, you can use standard SAP Extension Suite, but they likely aren't an option due to costs, skills gaps, licensing, or how much time it will take to see value. The traditional SAP tools may also not meet the demanding requirements for application monitoring, control, and governance.
In short, you have a lot of work to do with little time and few resources, and with the business knocking on your door and asking, "Are you done yet?" No pressure.
When Does Extending SAP with a Modern Application Development Platform Make Sense?
Assuming the underlying SAP system provides the core functionality, using a modern application development platform makes it simple to add new capabilities, build mobile apps, or create user-friendly and optimized interfaces that help you address your most urgent business needs.
By extending your SAP line of business applications with a modern application development platform, you can unlock new value without disruption. You can build new web and mobile front-ends with innovative user experiences quickly, and without requiring scarce and costly SAP-specific development resources.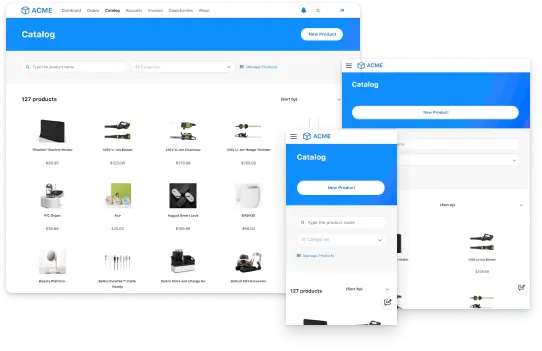 How do you know if it's the right time to extend SAP? These are three of the most common drivers we see among our customers:
SAP runs your key business processes, but your business needs an innovative use case or enhanced user journey to create a competitive advantage, drive internal productivity, or increase employee engagement — if you can deliver it quickly.
You need to deliver an end-to-end process that encompasses multiple SAP applications and other data from sources such as Salesforce or Microsoft Dynamics.
You need to add new functionality to an SAP line of business application layer, but it's not an option due to costs, an SAP-specific skills gap, licensing issues, or challenges with resources already engaged with ongoing upgrades to later versions of SAP.
Why OutSystems?
With OutSystems, your IT team can:
Create personalized experiences for every role on any device: Quickly build intuitive apps on top of your SAP LoB applications and make them available where employees need them most, and either online or offline, with a browser, tablet, smartphone, or progressive web application (PWA). 
Deliver omnichannel experiences by bringing SAP together with other systems of record: Leverage solutions like Salesforce or Microsoft Dynamics, along with pre-built connectors and templates, to create omnichannel experiences like customer and partner portals, field sales mobile apps, or PWAs.
Build applications right with integrated app monitoring, enterprise grade security, and scaling: Take advantage of 200+ automated security checks through deployment and runtime, and keep your apps automatically updated with continuous protection from industry-identified code vulnerabilities. 
OutSystems in Action: SAP Extended Success Stories
The best way to understand the advantages of extending SAP is to look at how current OutSystems customers have built modern experiences on top of SAP that add significant value.
A global chemicals company struggled with low employee adoption of its complex SAP system due to the solution being difficult to use, which led to frustration, delays, and data errors. After adopting OutSystems, the company was able to build more than 35 apps that touch most business areas using just two developers.
Fashion brand Salsa struggled to overcome gaps in its SAP ERP and Cegid Retail POS systems. However, Salsa now relies on OutSystems to build apps that streamline collaboration while augmenting the capabilities of its existing SAP and Cegid Retail Systems, allowing the company to achieve a 40% decrease in supply chain errors, a 30% decrease in stock errors, and a 20% faster time to market.
You can read more user reviews and see how OutSystems compares to SAP Extension Suite and other alternatives in the reviews site Gartner Peer Insights.
Unlock the Value of Your SAP Apps
To learn more about how you can build modern experiences that unlock the value of your SAP applications, check out SAP Extend page.