What kind of suggestions can developers get from AI-assisted development?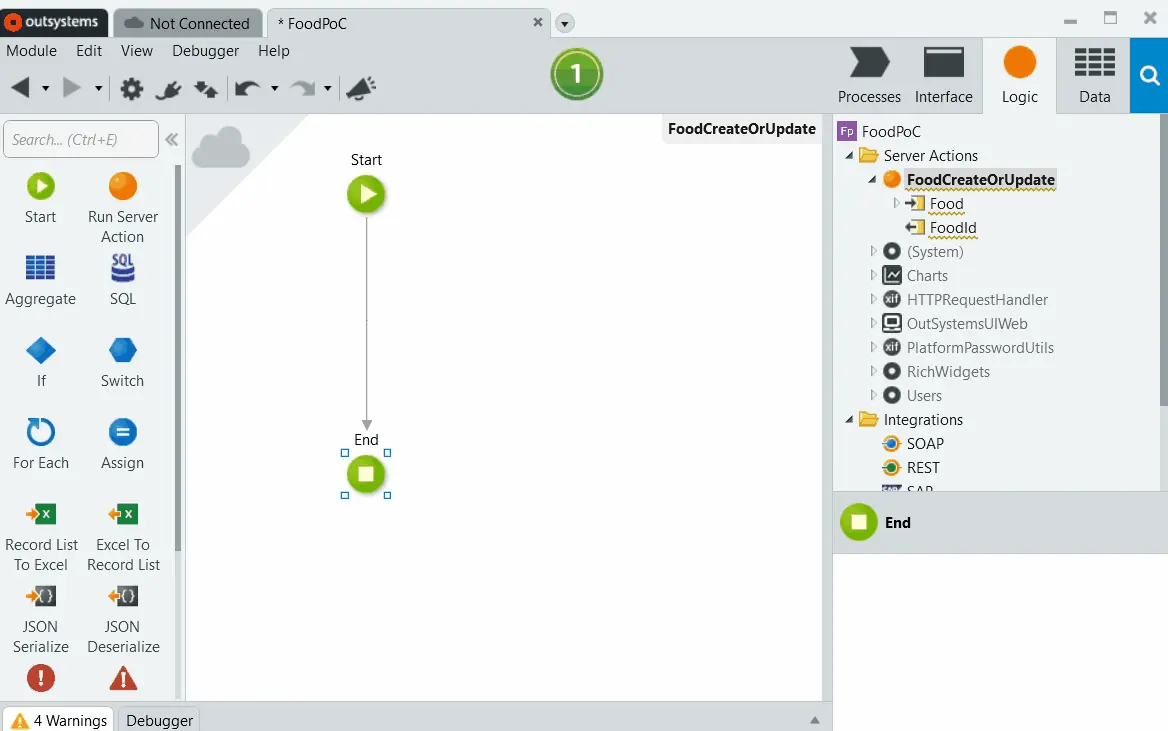 Using the power of AIFusionTM, AI-assisted development suggests next steps for logic flows of any kind—contextually—in the flows themselves. Instead of having to go into the side menu and locate the element they want from a long list of possible nodes and data, developers are provided with a list of 1 to 6 suggestions. 
In many cases, these suggestions are specific and will automatically pre-fill the parameters of the node, resulting in significant acceleration and delight at each step. Whenever the assistant is highly confident of one suggestion, it provides it only, enabling developers to speed through the flow development even faster, with confidence.
Are there any technical requirements?
The latest Service Studio version (11.6.9 and later)
OutSystems 11 environment
Service Studio should be able to reach api.outsystems.com.