IT is one of the industries where innovations and new technologies emerge almost every day. Can universities teaching IT keep up with such a fast pace? The answer is not always easy. On the one hand, teachers are trying to be up to date and enrich lessons with the latest knowledge; on the other hand, they are busy and need to follow annual study plans where making changes is not always as easy as they'd like. And this is exactly the spot where former students and current professionals can help very efficiently.
From Student to Lecturer
An example is my collaboration with the University of Zilina, Faculty of Management Science and Informatics, Department of Information Networks, where this system already has worked very well for a few years. Pavel Segec, Head of the Department, agrees: "We (the department) cooperate in both of our main areas, research, and education. As far as education is concerned, we work intensively, especially with individual experts. For example, several of our graduates, currently top experts, give us presentations, webinars, or workshops that are part of our educational process." He continues, "Many of our graduates have become top professionals who work with the latest technologies, for which it is difficult to gain sufficient experience in the academic environment. They get to know us and our environment, which they also went through, so they can compare it for students and offer them an overview of the environment that awaits them after graduation."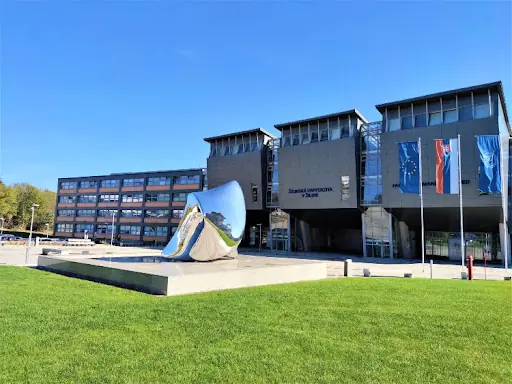 My collaboration with the department started right after my graduation. I felt that I could bring more insights from "the real world" to future students and help them find their bearings in the sometimes confusing and overwhelming world of IT. This connection was something that I missed during my studies so I took an opportunity to help teachers. And I was not the only one — I regularly meet with some of my classmates presenting their lectures, their experiences. Currently, the department provides a space for any professional willing to talk to help with lecturing. "We are a small department which collaborates with around seven people on a regular basis, randomly with several others. The collaboration is with a week, semester, or year periodicity," said Head of the Department Pavel Segec.
It's All About the Cloud
My world has been spinning around Cloud technologies since my master's thesis where it all began — for me, and also for the department. I was lucky enough to start with it when almost nobody around knew what "cloud" exactly meant. Logically, my first lectures during the first three years were about the Cloud — what it is, Slovak translations, explanation of how it works, and hands-on experience with Openstack to all engineering students of the department. I thought that graduating students of the networking department should know what the Cloud is, what technologies are being used, and what the big tech companies use to define the latest trends.
This is the part where I see the biggest advantage of collaboration with universities. We can easily guide young engineers, tell them stories about which technologies work, which do not, and extract the interesting parts of everything. Students are usually not familiar with lectured topics. Student Martin Mlkvy said: "I've heard about lectured topics before but I've never studied them." Peter Pikna continued: "I was familiar with Docker and containerization but not with orchestration," which are common answers among all students. But it doesn't stop at this point. These shared lectures are also a place for them to play with mentioned tools so talks don't end at explaining the theory. You can let them play, explore, be creative… and most importantly ask and discuss. These discussions are usually very fruitful and enriched by the hands-on experience of professionals.
There is a huge need for cloud engineers, and I'm happy to see that the university is also trying to keep up with this interest. For example, the University of Zilina plans to open a dedicated cloud bachelor program (Information and Network Technologies) to accommodate it. They were also able to start collaboration with AWS (and became the first AWS academy in Slovakia) to give an even better hands-on experience to students. Now imagine being a freshly graduated engineer looking for a job. All those offers are expecting you to know a bunch of technologies you aren't familiar with at all. Even worse is that they expect at least some knowledge or overview. Lectures from professionals should prepare them also for this phase. Students should have an overview, know terms, understand principles, and have at least a bit of hands-on experience. With this "starter knowledge package" from their university, they should be able to have a competitive advantage and more constructive talks with possible future employers.
Buy-In From Employers Is a Must
The system of professionals participating in lectures seems to work very well. Our department head says, "Of course yes, I have very good experience with it and both our students and alumni appreciate it." Feedback from students is also positive: "Lectures are beneficial, current, and aligned with trends which are being used in practice. Moreover, professionals see issues differently than teachers and are able to provide knowledge which is used in practice," said Martin Mlkvy. His classmate Peter Pikna added: "I am happy that our department has an initiative to teach new technologies which gives students a wider scope of knowledge."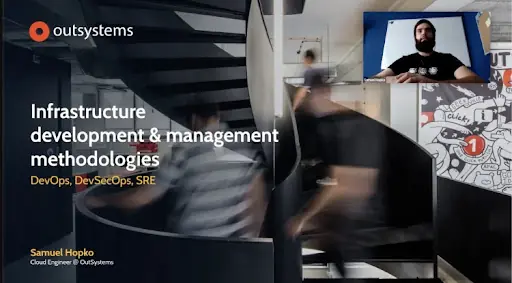 On the other hand, these lectures are usually during working hours, so professionals need support from their employers. Also, preparation for such talks can take significant time. I believe that the option to participate in teaching students should not be done as "freetime activity," but instead, be fully supported by employers as part of our professional mission.
I think that collaboration with professionals in education is really important; even more so during difficult times like pandemics when students don't have that many opportunities to get hands-on experience with technologies. It is also a great opportunity for them and also for teachers to be in touch with the latest trends. I believe that it is part of our job to share our valuable knowledge with a new generation of engineers and show them the creative part of IT, explain "rules," boost their ideas, and give them a competitive advantage when looking for their first job.