As the competition to serve customer needs with personalized, data-driven, and AI-infused apps heats up, it's critical to deliver enterprise-grade apps that exceed expectations. This means amping up the move to agile development. Just as importantly, it requires demolishing silos between software developers and your best business brains via fusion teams — multidisciplinary teams that include people with diverse business and technical skills and expertise. And at the core is AI, driving velocity, efficiency, and governance while freeing up your team to do what humans do best: innovate and create.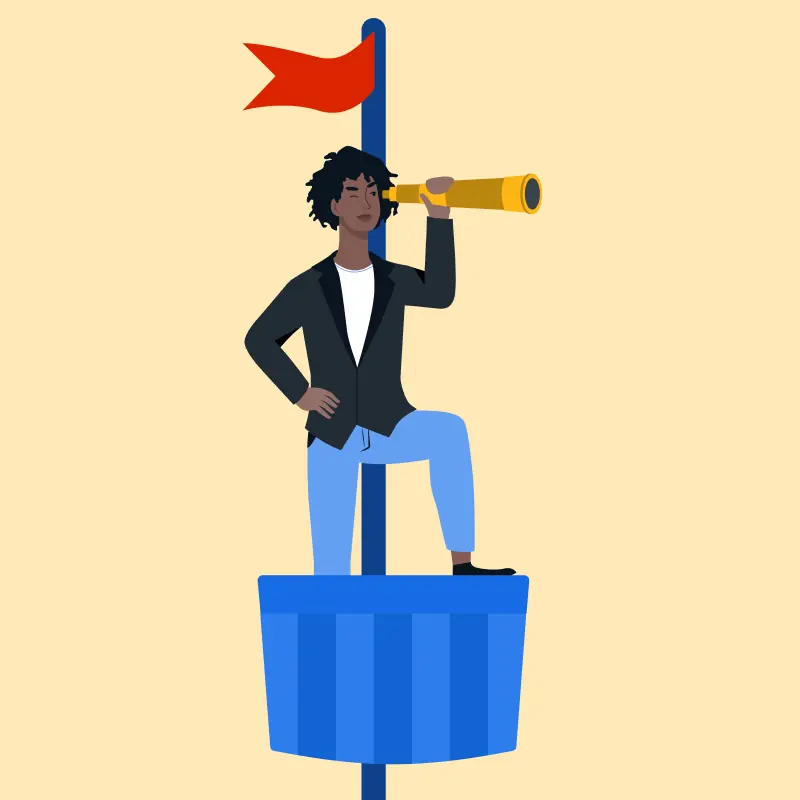 Table of contents:
In The Forrester Wave™: Low-Code Development Platforms for Professional Developers, Q2 2023, the research firm recognizes three trends — agile, AI, and democratization — as drivers for the widespread embrace of low-code development. In the report, the research firm evaluated 14 of the most significant low-code platforms based on 26 criteria.
OutSystems is a Leader
OutSystems was recognized as a Leader in the recent Forrester Wave report. "OutSystems continues to push the boundaries of rapid enterprise app dev," says the report, which also recognizes OutSystems as a "long-standing Leader in low-code" and as being "widely respected as a serious rapid engineering platform."
According to Forrester,
"Low-code is now fully mainstream and is advancing both the definition of 'developer' and the practices of agile development."
Forrester sees its clients using low-code to "make many apps" and to empower professional devs and non-coders on fusion teams. And these clients are "keen to understand and apply AI to the process."
A commitment to AI innovation
We believe the report recognizes the groundbreaking work of OutSystems in bringing AI to low-code — which we began five years ago. According to the Forrester report, "Its strategic strengths are its commitment to innovation (proven by its early investments in AI assistance and an aggressive roadmap)."
Our AI research center is dedicated to setting the standard in AI-powered development and fuels the platform with AI expertise learned from tens of millions of anonymized patterns and apps. This AI assistance helps pro developers work even faster while giving guidance that empowers non-coders and junior developers to learn and build apps within industry-standard guardrails.
Current features and recent generative AI roadmap announcements include:
The AI Mentor System, which augments the work of OutSystems developers by checking and evaluating their apps and complex builds using automation to assure sound architectures, security, performance, and maintainability.
A new ChatGPT connector and Azure OpenAI connector (jointly built with Microsoft) that enable teams to add the power of interactive conversational experiences to their apps.
Project Morpheus, our generative AI roadmap, which includes conversational prompts for building apps, an app editor that makes suggestions for changing apps with zero errors, validation of the output of generative AI with visual representations, and a growing ecosystem of generative AI and natural language processing connectors.
These AI features make it easier for organizations to embrace agile development fully, drive increased DevOps adoption, and further democratize app development. Our Project Morpheus generative AI-built apps can create the initial version of an app in just minutes. Then, developers can use natural language inputs to customize the app to suit their needs. At every step, built-in AI-driven governance maintains enterprise-grade app reliability, quality, and security — even at velocity.
A singular focus on low-code and application development
The Forrester report also recognized OutSystems as "the only Leader in this Forrester Wave completely focused on low-code and rapid development." High-performance low-code isn't just part of what we do or an add-on – it's all we do.
And because we're an independent vendor, we can help teams deliver apps without compromise – from legacy modernization, workflow and case management solutions to engaging B2C mobile scenarios that integrate AR/VR and chatbots. We also support composable architectures and reusability. This is why we think OutSystems is the best choice for reducing the number of development platforms companies often adopt to get application work done.
The Forrester report states that "out-of-the-box (OOTB) features for governance and portfolio management are first-rate, providing a controlled end-to-end view of the whole app portfolio. Integration tools are additionally strong, with more than 600 connectors, and the platform provides a full functional testing framework." We believe this highlights our 5,000-plus platform add-ons in the OutSystems Forge repository, superior data modeling and management tools, and rich toolset for UX and native mobile app development. This broad, open, composable ecosystem means that developers and fusion teams can build what they dream — without vendor lock-in or use case limitations.
To learn more about why OutSystems is a Leader, download the full report.