Persistently high inflation and rising interest rates are expected to tip economies all around the globe into a mild recession in 2023, with Europe and the US leading the pack. Against this backdrop of minimal projected GDP growth, modern technologies like low-code can play a key role in minimizing the impact of economic downturn.

Table of contents:
CEOs' Concerns in 2023
A recent survey by Gartner showed that CEOs'1 top concerns and priorities have radically changed for 2023-24 compared to previous years. Two conclusions that are worth highlighting:
Growth still matters, but less: although still a top priority, business growth is becoming less important than resilience in 2023. Only 39% of respondents included it in their top 3 for strategic business priorities, down from 56% in the previous year.
Retaining key people is the new hot priority: ensuring existing teams are happy, productive, and efficient is far more cost-effective than attracting new talent — particularly in the IT space, where tech talent is in short supply and can command high salaries. This has put employee experiences as the #2 priority, above customer experience (#12).
At the same time, Gartner forecasts that worldwide IT budgets will increase by 2.4% from 2022 — a testament to the key role IT will continue to play in providing tech-related ideas and insights that can help the business weather the impending economic disruption.
In fact, a recession can catalyze organizations to drive key digital and cost reduction initiatives across the whole business. And that's where low-code platforms come in.
5 IT Initiatives to Recession-Proof Your Business that Are Supported by Low-Code
These 5 IT priorities will help you remain agile and competitive in the face of economic uncertainty. And low-code is a key technology that can help you achieve them and navigate the challenges of a recession.
1. Invest in bold digital initiatives for an evolving digital transformation journey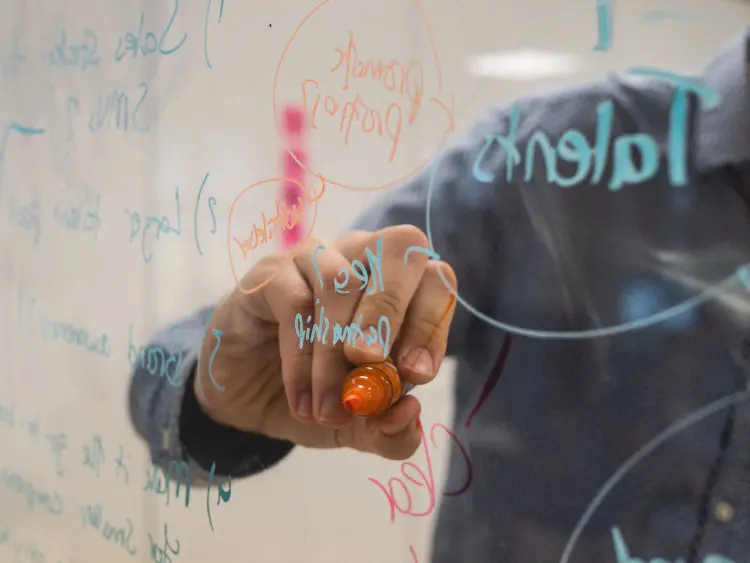 The COVID-19 crisis showed us that technology and an evergreen digital strategy are key to thriving even in the most turbulent times.
Low-code platforms provide organizations the agility they need to pivot to new solutions to respond to market changes faster, whether you're looking to build engaging customer-facing solutions or partner and employee applications to boost their efficiency and increase retention.
That's possible due to numerous reasons, including:
2. Upskill and retain your existing talent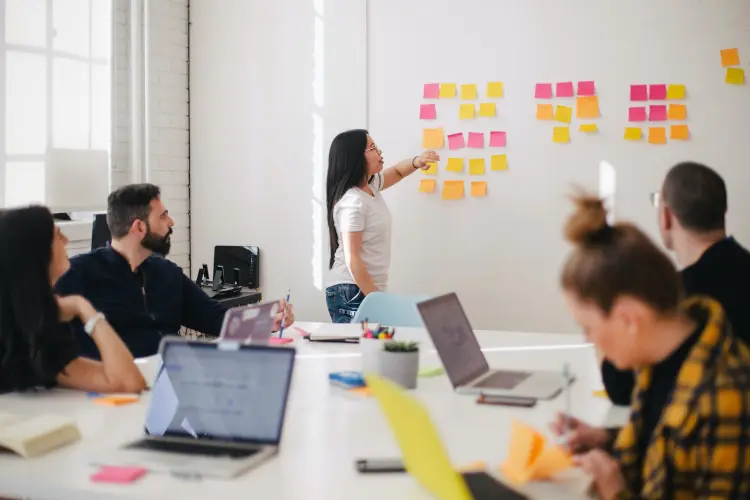 According to IDC2, the tech talent shortage is expected to reach 20% by 2025. Rather than increasing your talent pool — which can be cost-prohibitive – focus on how you can do more with your existing team by boosting developer productivity and IT/business collaboration.
Low-code platforms were designed to reduce unnecessary development complexity and accelerate what matters most, allowing organizations to maximize the productivity of their existing teams.
In addition, the visual nature of low-code enables the involvement of business stakeholders in the development process — not as developers per se, but as active participants who bring their knowledge to the process.
Gartner calls this phenomenon "fusion teams" and describes it as the process of multidisciplinary teams pooling digital talent from different business areas and the formal IT organization. They share accountability for business outcomes by tying incentives and performance metrics to joint success criteria.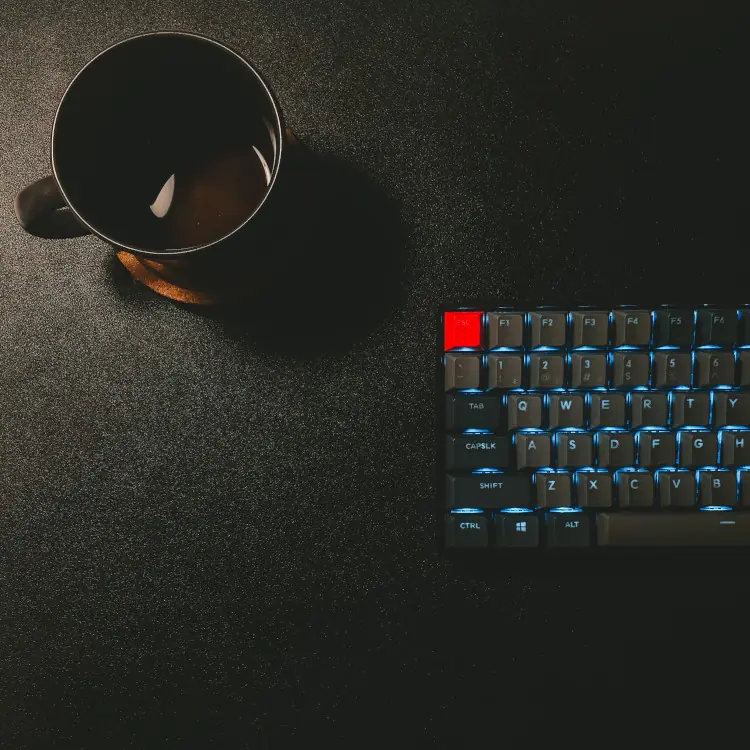 As discussed above, despite a looming recession, the need for businesses to create differentiating and unique software capable of delivering experiences that delight customers and employees is not likely to let up.
Because of this demand, developer burnout is an issue.
Helping your developers to feel more productive and motivated is key to retaining your top performers and creating a culture where developers want to stay and thrive.
According to our recent Developer Engagement Report, developers who use low-code are generally happier and more productive than those who don't. Why do they feel this way?
Low-code development significantly reduces the time spent on mundane manual coding tasks, which means developers can focus on innovation that solves business problems — giving them a greater sense of accomplishment and better growth opportunities at work.
And because low-code accelerates software development up to 10 times faster than traditional methods, developers are more productive and can meet high development demand while avoiding burnout.
4. Bring development in-house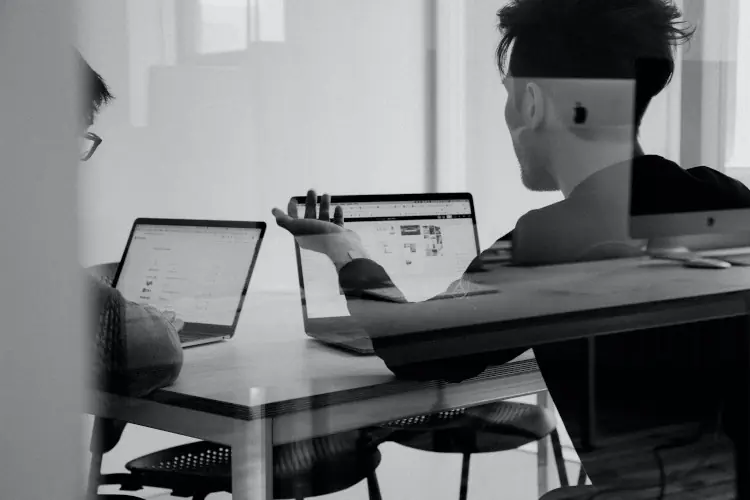 Outsourcing IT or buying off-the-shelf- solutions might seem cost-effective, but recent experience hasn't borne this out. Because it requires more resources to customize off-the-shelf applications to your unique business needs, buying often costs more in the long run.
An in-house build approach allows organizations to build faster and differentiate themselves from their competitors — and by competitors, I mean those targeting your customers and prospects, but also your existing talent.
Thanks to modern app development technologies, like high-performance low-code, developing your own software is no longer costly or inefficient.
Low-code platforms accelerate the development process, and quality checks are built-in. So, product teams don't need to dive into "start from scratch" development to build an application; they can take advantage of cloud services and business APIs to compose and deliver customized solutions that provide better user experiences much faster and at a lower cost.
5. Invest in a platform with a fast return on investment (ROI)
In times of recession, a quick ROI is a crucial metric to evaluate an organization's digital strategy success. When searching for a low-code platform, it's important to keep in mind that not all platforms are equal — you can read our blog post on the top low-code platforms for more information.
As such, the speed with which you recover your investment will depend on the platform selected.
At OutSystems, we commissioned a study by Forrester Consulting that concluded our high-performance low-code platform pays itself in only 5+months and has up to 2.7x better ROI than large low-code vendors.
Learn more about low-code ROI in our article on the subject.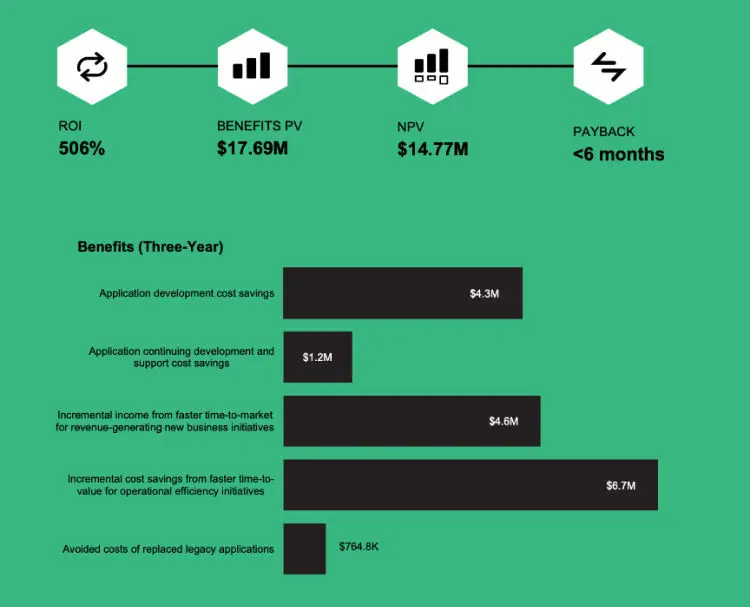 Ready to Recession-Proof Your Business?
It's a fast-changing world with the possibility of disruption around every corner.
High-performance low-code can give you the agility you need to keep innovating while reining in costs during these turbulent times.
If you want to learn more about why OutSystems is the right low-code platform to transform and evolve your business and what makes it a high-performance low-code technology, visit our page Why OutSystems.
For a more personalized experience, you can talk with one of our experts by booking a demo or using chat in the bottom right corner of this page.
---
1CEO Concerns 2022-23 — Implications and Actions for CIOs
2IDC FutureScape Worldwide Developer and DevOps 2021 Predictions