Dorel Juvenile Builds a Smart Car-Seat App that Saves Lives
Life-saving
Potentially life-saving app
Global juvenile products manufacturer Dorel Juvenile created a connected products team to experiment with ways to enhance its physical products with digital capabilities. One of the team's first projects was an app for the Maxi-Cosi e-Safety smart car-seat cushion, which alerts parents if a child is left unattended in the car. Using OutSystems, the team built the app in three months—with just one developer—helping Dorel Juvenile meet a massive surge in demand for the product due to new car-seat legislation in Italy.
Customer Experience

Mobile Applications
Challenge
Helping Prevent Tragedies
Dorel Juvenile is one of the world's largest manufacturers of juvenile products, including Maxi-Cosi car seats—trusted by parents worldwide to keep their children safe. Innovation is at the heart of the company's mission to create products that give its customers comfort, convenience, and peace of mind.
So, when Dorel Juvenile set up a team to work on its next-generation connected products, it scoured the organization for people with an entrepreneurial mindset; people with a willingness to experiment with new ideas. This multi-functional team of innovators—drawn from R&D, product management, marketing, quality, and IT—had a high-priority project to work on from day one: a smart car-seat cushion with a dedicated mobile app that would alert parents if a child was left in the car unattended.
And the clock was ticking. New legislation was about to come into force in Italy, making it compulsory for parents and carers to fit 'anti-abandonment' alarms, following a spate of tragedies where children had been unintentionally left alone in vehicles during warm weather.
Dorel Juvenile wanted to get a great product out fast to meet this massive market demand. But despite having no previous mobile app development experience, it also wanted to retain control of the software side of the project. The connected products team adopted a Lean Startup approach. This required rapid, agile development to get a world-class product to market quickly and the flexibility to evolve the app in response to customer feedback.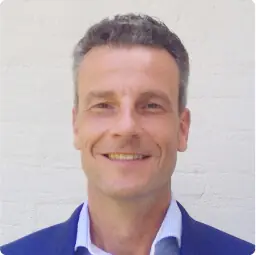 "We were building potentially life-saving capabilities, so the software needed to be 100 percent reliable. Plus, we weren't sure where our experiments would take us, so we needed a platform with comprehensive development capabilities that would be flexible enough to let us explore new ideas easily," says Stephan Hendriks, technology director at Dorel Juvenile.
Why Dorel Juvenile chose OutSystems:
Deliver mobile applications

Speed-up development and improve agility

Enable continuous delivery
Solution
Experiments Grounded in Reality
After selecting OutSystems, four members of the connected products team—two web developers, a mobile developer, and a colleague from R&D—used the online training materials to teach themselves how to create applications on OutSystems. To test their newly acquired skills, this sub-team quickly built a mobile app for Dorel Juvenile sales reps to use at an upcoming trade fair. With the success of its early experiments, the development team turned its full focus to the car seat mobile app.
"We set up the connected products team to innovate, so it was vital to give them the freedom to experiment on OutSystems," says Stephan. "But we wanted to create great products, not hobby projects, so it was equally vital that the team working on OutSystems collaborated closely with product management, marketing, and quality to ground their experiments in the real world of market pressures and customer needs."
To help fast-track development of the app for the Maxi-Cosi e-Safety smart car-seat cushion, the connected products team brought Phact B.V., an OutSystems partner, onto the project. "We knew we wanted to maximize the reuse of modules as we expanded our OutSystems app portfolio, and Phact gave us best-practice architecture guidance to ensure everything was set up to support reusability," says Stephan.
To create the car-seat cushion app, a product manager and a development lead from Dorel Juvenile's connected products team worked with one developer from Phact, starting with two-week sprints and accelerating to weekly sprints later in the project to incorporate user feedback. In all, the app took just three months to build. The MVP app was initially tested by Dorel Juvenile employees with children, with the trial rapidly extending to their friends and family and then to 100 independent evaluators across Italy. At each stage of the trial, user feedback was incorporated to improve the customer experience.
The app lets parents and caregivers pair their smartphone with the sensor in the e-Safety cushion, which fits most car seats. Available from iOS and Android app stores, and in multiple languages, the app uses Bluetooth pairing to receive a signal from the cushion when it detects a child is in the seat. If the phone goes more than 20 meters away from the cushion while the child is in the seat, the app sets off an alarm on the phone to alert the parent. The app can override the phone's silent setting to ensure the alarm is heard, and if the parent doesn't return to the car, the app will send an SMS with the vehicle's location to two pre-registered contacts.
We at Phact are experts in software and hardware development. With our team of professionals we develop innovative, business critical software and hardware solutions with a perfect fit for your...
Learn more about Phact B.V.
Results
A New World of Agile Product Development
"This is a big leap forward for child safety, and we got a lot of positive reaction when we presented Maxi-Cosi e-Safety at a trade fair," says Stephan. "With the new legislation in Italy, the interest has been huge, and we've had to keep revising our sales estimates upwards as we see demand rising in Italy and beyond."
"It's also a big leap forward for Dorel Juvenile," Stephan adds.
In OutSystems, Dorel Juvenile's connected products team has a platform that gives them the powerful integrations and IoT connectivity they need to support the rapid evolution of their creations. Built-in DevOps capabilities like one-click deployment make it simple to release new versions or add functionality. Plus, Dorel Juvenile has the peace of mind that its software will keep pace with new versions of iOS and Android and new device formats.
The team is already experimenting with ways to monetize the e-Safety app with in-app purchases, and integration with other connected products such as baby monitors and strollers. The team's success has also alerted other business units around Dorel Juvenile to the possibilities of using OutSystems to run their own experimental programs and bring a Lean Startup approach to their product development.
"The speed of development has been a revelation to our colleagues, who are used to a two-year development cycle for physical products," says Stephan. "With OutSystems, we can change our digital products almost instantly when we get customer feedback. The pace of working on the OutSystems platform helps us test and learn at the speed we need to remain competitive. It encourages and enables us to think creatively to solve real customer problems."